Firefox for Mac OSX: Easy to Get and Easy to Use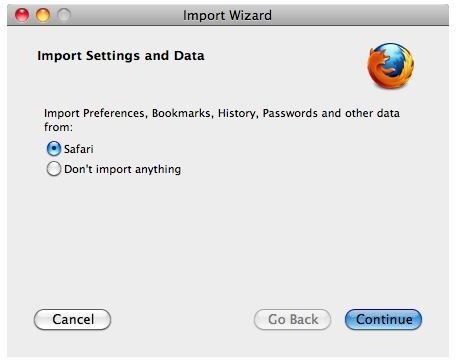 The Fox vs. The Jungle
By default, most Mac OS X users use Safari. The reason being, of course, that it comes pre-installed on all Macs and it's also quite a good browser in its own right. Despite being a technically excellent platform, the problem is that very few sites are developed with Safari in mind and, as such, many sites can have rendering problems. The good news is that Mozilla, developers of the awesomely cool Firefox browser, have a version for Mac OS X available. In this article we'll show you a couple of advantages that Mozilla's browser has over Safari and then show you how to install Firefox for OSX on your Mac.
Firefox's Main Advantages
Mozilla Firefox has a couple of important advantages over Safari. The first is that Firefox is used about 5x as much as Safari, which has approximately 5% of the market share (compared with Firefox's 25%). Firefox uses a layout engine called Gecko, which traces its origins back to the days of Netscape. By contrast, Safari uses WebKit which, until the recent release of Google Chrome, has never been viewed as being a major contender in the browsing market. Naturally, this means that developers will focus more time on ensuring that their sites are compatible with Firefox. In fact, most site developers typically will only focus on compatibility with IE, Firefox, and maybe Opera. Few will care too much about problems with lesser used browsers like Safari.
The second reason to choose Firefox is its renowned extensibility. There are many plugins to download that can customize your browsing experience. Arguably one of the most known is a little plugin called Greasemonkey. If you'd like to know more about Greasemonkey or to get the link to download it, please read this article here on Bright Hub.
Installing Firefox
Mozilla has made Firefox extremely easy to install. In Safari, simply visit https://www.mozilla.com and click on the download Firefox button. As of version 3.5.7, this download weighed in at 17.6 MB, so for most people it shouldn't take too long to transfer.
Once the download is completed, open up the DMG file and copy Firefox to your applications folder. Upon launching the application for the first time, you'll be asked if you want to import your bookmarks, browsing history, etc. from Safari. Select this option if you want to copy this information from Safari. Click next and you'll be asked if you want to import your Safari homepage. Click next to begin the import and then Firefox will load. Selecting these two options will make Firefox for Mac OSX have the same settings as Safari did.
Final Thoughts
Installing Firefox on the Mac is certainly not difficult. Simply download the file from mozilla.com and copy it to your Applications folder. Select to import everything from Safari and Firefox will take care of the rest. While Apple's Safari is an absolutely astounding web browser, it's important to always have one or two secondary browsers just in case a few pesky sites don't display properly. An example of this? I recently was forced to download Firefox because NFL.com's Game Rewind wouldn't work in Safari. In fact, the only browsers supported were Internet Explorer and Firefox. Naturally being on Mac OS X, I had to go with Firefox.
I recommend you install Firefox as well. It's always good to have lying around for that "just in case" scenario.
Screenshots from Mozilla