Free Wallpaper for Mac Computers & Other Mac Desktop Backgrounds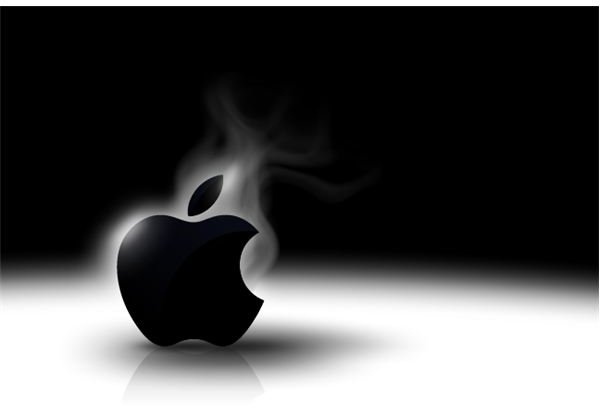 Mac Computers
This is a list of free wallpapers for Mac computers. They are all Apple themed in one way or another. Replace your default Apple background with one of these. Links provided. Know of any other good wallpapers? Leave a link and comment below.
This is a compilation. We only provide thumbs of the wallpapers. Visit the links to go to the actual wallpaper to use.
Smoking Apple Black and White Wallpaper
Black Apple logo on a black background. White base with reflection. Apple logo appears to be smoking.
Green Apple Paint Splatter Wallpaper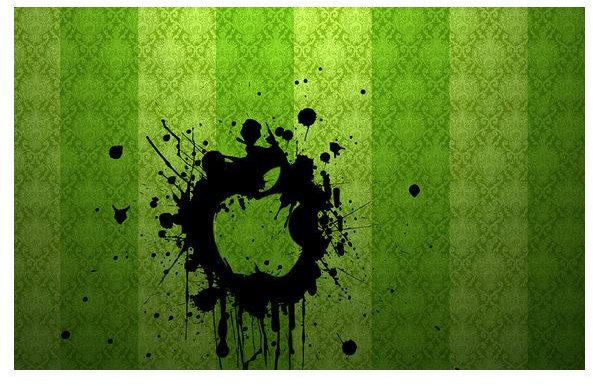 Apple logo created with splattered paint effect on a green real look wallpaper background.
Gold Laminated Apple Logo on Gold Background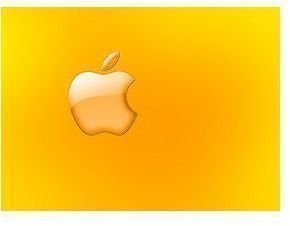 Gold gradient Apple logo background with a yellow radiant background.
Apple Hard Wood Indented Apple Logo With Top Lighting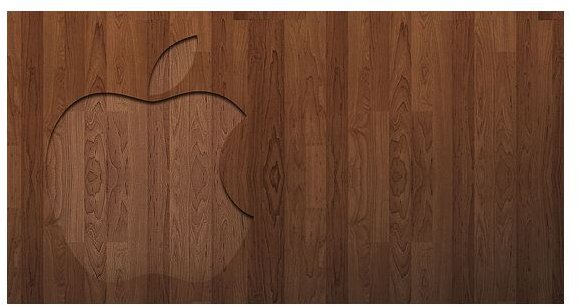 All wood grained background with Apple logo embossed. Light accents near top of the wallpaper.
Side of an Apple Store Logo Wallpaper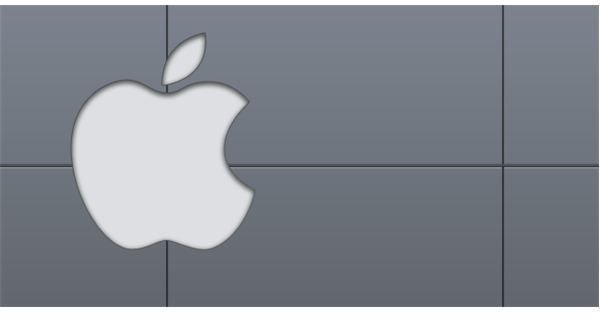 Free wallpaper for Mac computers reminiscent to the side of an Apple store. Overall grid design.
Black Space Apple Wallpaper With White Logo and Purple Radiation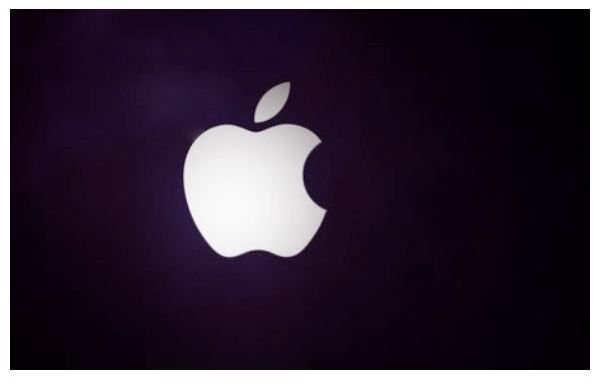 Black background Apple wallpaper with white logo and purple radial gradient.
Light Grays Painted Camo Apple Wallpaper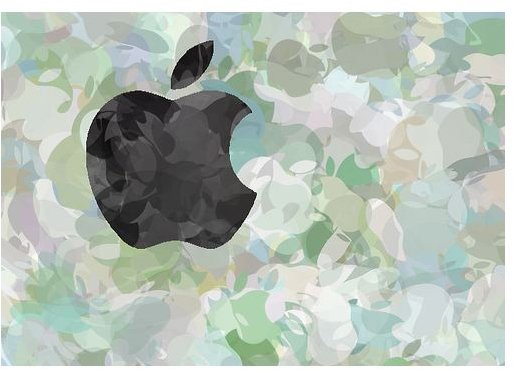 Multi colored melted camo background that blends with Apple logo.
Apple XP Hills Wallpaper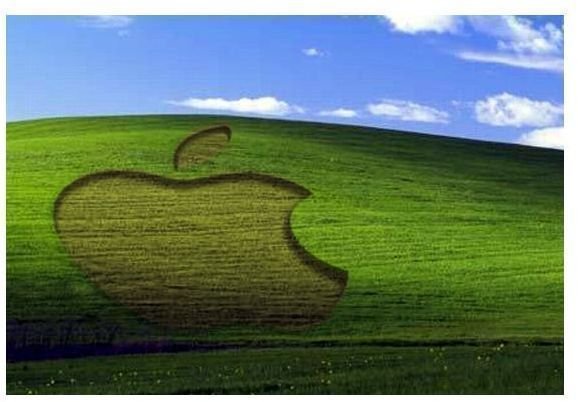 Apple wallpaper with logo planted in the side of a hill. The original take of this wallpaper was a stock theme that came with Windows XP. Modified for Apple.
Apple Golf Ball Logo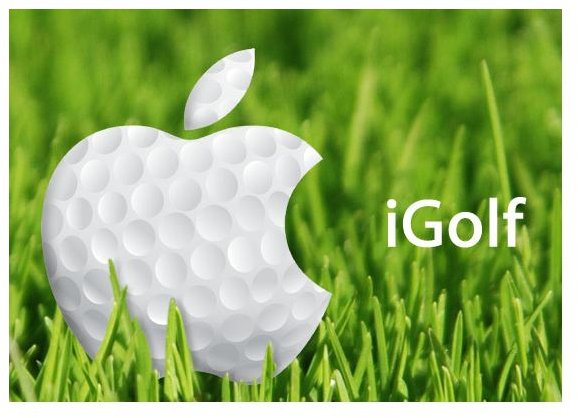 An Apple wallpaper for golfers and golf fans. Apple logo reminiscent to a golf ball with iGolf logo and grass background.
Burning Wood iPhone Wallpaper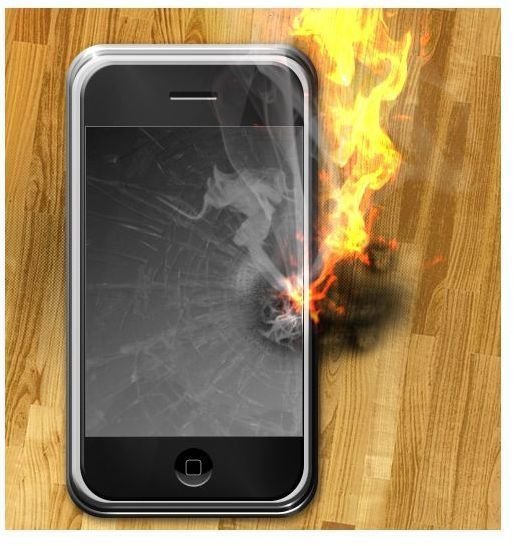 A background for iPhone lovers. Image features an iPhone lit on fire with a light, hard wood background.
Metal Honey Comb Distorted Apple Wallpaper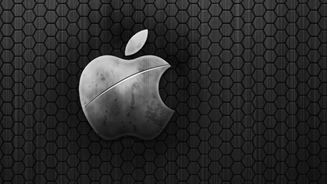 Apple Wallpaper with a dirty metal, honey comb implanted background. White Apple logo.
Classic Apple Logo with Icon background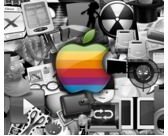 This wallpaper features the original multi-colored Apple logo. The background is made up of several different Mac icon logos.
Galactic Apple Space Wallpaper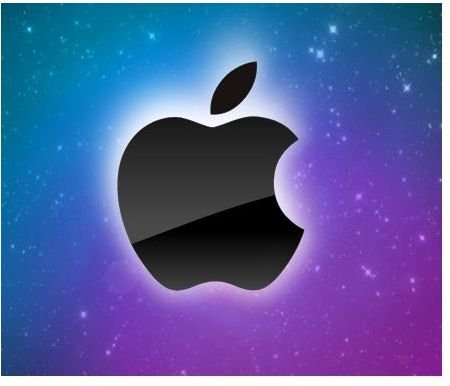 Another space wallpaper. Black gradient Apple logo with blue and purple radial gradients. Star space background.
Black Leather Holes Apple Logo Wallpaper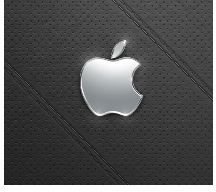 Apple wallpaper with a shiny logo. Background is a all black leather hole pattern.
Apple X Out Wallpaper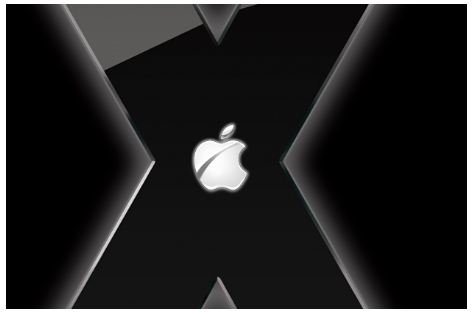 Black background wallpaper with large glossy x. Cut apple logo in center.
Apple Pirate Logo Wallpaper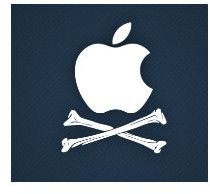 Skull and crossbones pirate flag Apple logo. Black background with all white logo. Blue radial gradient.
Lava Lamp Apple Projection Wallpaper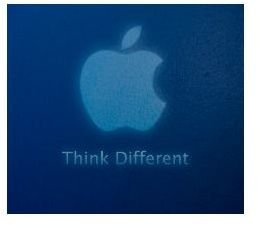 Photograph Apple wallpaper with a light projected Apple logo, shining on the wall through a blue lava lamp.
Wallpaper Usage
All of these are great free wallpapers for Mac computers. If you are going to use any of them, why not leave the artist some feedback? Thank him/her for their work and maybe they will put out more wallpapers. Most artists really enjoy feedback, as it lets them know that people appreciate their work.