Notify 2 - An awesome email notifier for OS X : Review

Managing the Email Influx
I can't live without email! In fact I even have a couple of accounts for various purposes (like one exclusively for newsletters, forums etc.) and I've got to login and logout of each account just to see if I've got any mail. Being a Gmail user the Google notifier was very handy when it lasted, though I don't remember it supporting multiple accounts. Until now I had not found an elegant solution for my email endeavors. Hopefully you too are a victim of the email affliction and are looking for a quick and easy way of getting rid of the problem, enter Notify. Now you can automatically check your multiple email accounts every few minutes, be notified and can as well reply as quickly as possible without firing up your email client or your browser.
Notify 2 - Email notifier for the Mac
Notify is an awesome email notifier utility that was designed for Gmail but also works with several other services. When I started out with the first version of Notify, it was a fantastic email notifier application for Gmail. At that time I did notice a lot of potential in the app, Vibealicious the developers have taken that potential and come out with a neat email solution for the Mac. No, this is not a complete replacement for your email client but rather a minimalist solution that just works for most users.
Notify 2 - Email Notifier App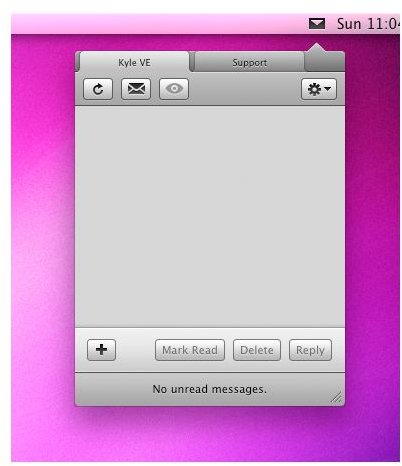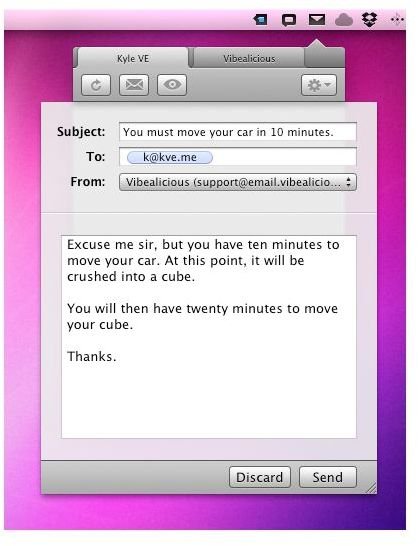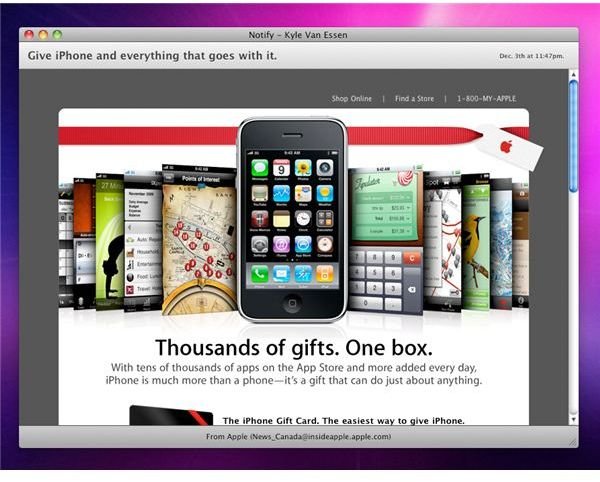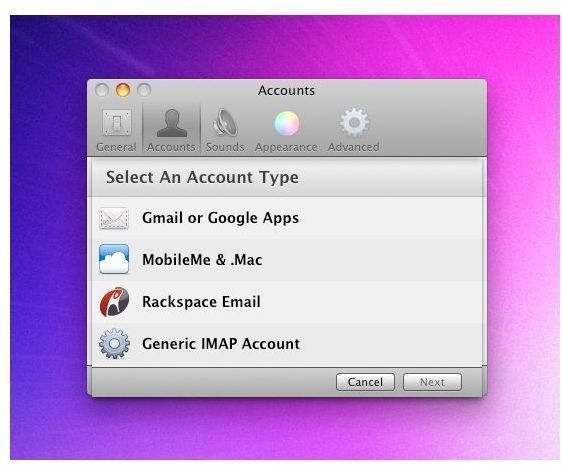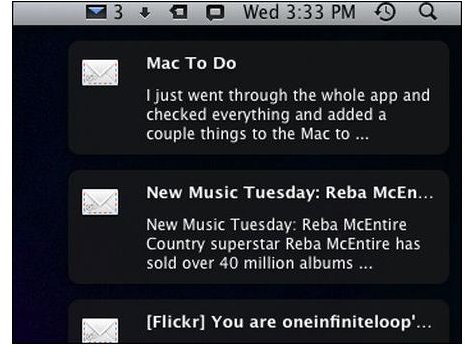 Features & Interface (5 out of 5)
Once you have the application installed, its time to configure the application with your email service of choice. Though the application started out with Gmail it now supports other IMAP servers, Google apps for domains, Rackspace email & MobileMe accounts as well. The free version of the application would serve only as a simple email notifier that runs as a menubar app, the Pro version allows much more . The app supports multiple email accounts which can also be configured individually. Starting with the reply & compose feature, that's right no need to fire up your browser you create and reply to email messages directly from the app itself! Full message preview provides the ability to look up just about any email message be it plaintext or HTML, and a bunch of notification options. The notification options are well thought out and can be configured with respect to each account. For example, I have an email account just for newsletters, one for private email and another one for official email. I can set up audible reminders for the private and official accounts for immediate action, whereas just setup a growl notification for the newsletter emails.
Being a sucker for applications that come gorgeous interfaces, I fell for Notify 2 on first sight. The interface is designed beautifully and works without any hitches. The menu bar icon can be configured to display the number of unread messages, a subtle growl notification can also be configured for each email account that you've setup with Notify and finally the audio notification as well make the whole experience of using the app a pleasure.
Verdict
You can download the trial version of Notify 2.0 and can try it out for 15 days till which time it runs as the Pro version. After the 15 days it turns to the free mode where it serves as just an email notifier. Whatever you choices are the app is a brilliant tool as a compact no nonsense email tool as well as an email notifier. Once you feel that you can get enough of a productivity boost from Notify you can pay the $10 for the Pro version to enjoy all the goodness of quick and effective email solution.