Convert Videos for Apple Devices (Alternative to iSquint)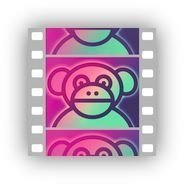 Born From Techspansion
For those who were able to use VisualHub and iSquint, we were all shocked and surprised at the discontinuation of development on these two favorite and most popular tools not long ago. Although still usable if it's already installed on your Mac or if you still have a copy of the installer, there will no longer be any future updates or support.
For those that need a little brushing up on the background of these apps, they were tools that let you convert any video file to the most popular formats best for your iPods and iPhones, or for your Mac or any other popular devices. iSquint was a free application that helped you convert videos and movies for an iPod / iPhone compatible device. VisualHub, on the other hand, is a paid app that allows you to convert to more types of devices and media, like for PSP, DV, DVD, AVI, WMV and Flash.
Luckily, the code used by Techspansion has been left open so developers can pick it up from there and create an app of their own. Video Monkey does a facelift and revival of where VisualHub and iSquint left off.
An Alternative To iSquint
The app brings new life back into the video conversion scene. Although it is, indeed, being picked up by a certain group of people and early builds have arisen from the ashes, the development has become a promising continuation of where Techspansion last left off. The efforts made into Video Monkey have been pleasing.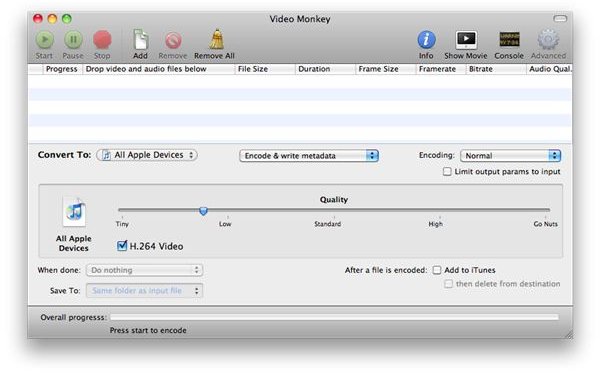 The interface facelift is more than welcome. The original app is getting dated with its simplistic and basic screen, and with Video Monkey you get a renewed-but-familiar, polished and refreshed window elements that would sit pretty beside all the other apps you use on your Mac.
Functionality-wise, so far we have Apple devices set. Your iPods, iPhones, and Apple TVs will benefit best because the media format output was concentrated on these devices, which makes this app a great alternative for iSquint. However, for other non-Apple devices, they've yet to see the light of day. Hopefully converting media for DVs, PSPs, and so on will come free within the app itself and we'll witness Video Monkey's popularity in the Mac community rise stratospherically, but at this point there is no way of telling if it will fill the shoes of VisualHub.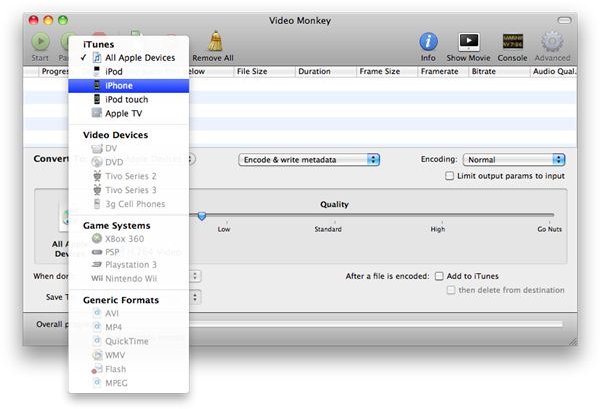 Download and Install
You can download and install Video Monkey from here. However, it is not cause of removal and deletion of VisualHub completely if you've purchased it and still use it for other media devices other than Apple. However, Video Monkey is a great direct freeware alternative for iSquint if you're looking for something fresher.
Enjoy!