How To Find Bargains In The iTunes App Store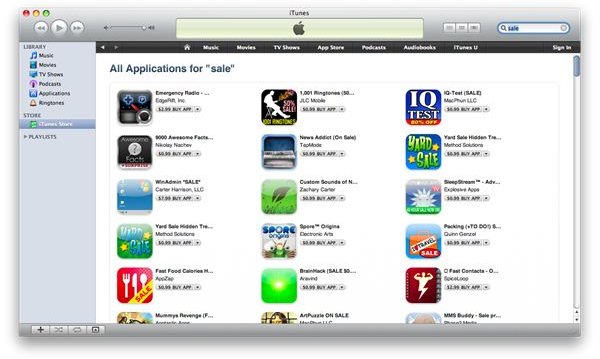 Search For "Sale"
The thing is: promos and sales don't often get the highlight in the App Store. So when app prices go down for a limited time, it's most likely you'll might miss the chance as it may very well be buried with the thousands of apps available in the App Store.
Luckily, the search function in the App Store works well enough to dig the apps from the depths of iTunes and brings them forth for your perusal. The keyword is simple enough. Typing in "sale" in the iTunes search function generates a long enough list for anyone to check out.
The generated list from the search are pages and pages of great apps that are listed for sale. This search narrows down a lot of apps that are up for sale so you can cut down your App Store purchases and gain value for each dollar you spend.
More Than Just "Top Free Apps"
There's also another feature in iTunes where you can browse according to price. Scroll at the bottom of the iTunes Store and under the Features column, click on browse. You'll be taken into a category filter, where you can specify that you are searching for App Store items, select the category, and narrow down your search until you are satisfied.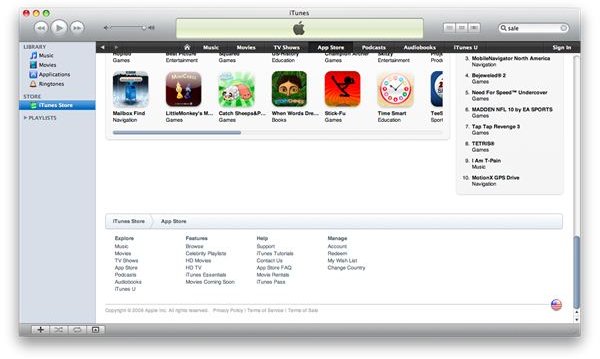 The search results in the bottom can be sorted, and if you're going for bargains, you can sort the items by price and free apps will be listed on top. You can browse for applications for your iPod Touch or iPhone this way when looking for bargains in the App Store.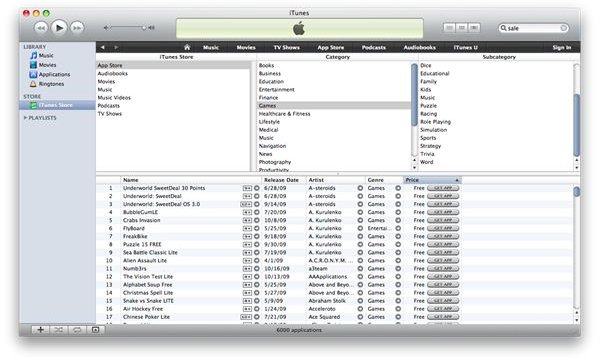 This a great way to pick out free apps that you can enjoy on your iPhone or iPod Touch. Items can be arranged by price, from free, to the most expensive.
Search Away
The tricks mentioned above are great starter tips that you can incorporate for much more specific searches. You can search for "sale", "% off", "free for a limited time", or "[insert app name here] lite". What's most important here is to be creative and make sure that you can pick up common descriptions or keywords in app pages and use them on future searches when you are in the look out for your next app purchase.
Enjoy!