Top 10 Programs For MAC: Make Your MAC Experience More Enjoyable And Productive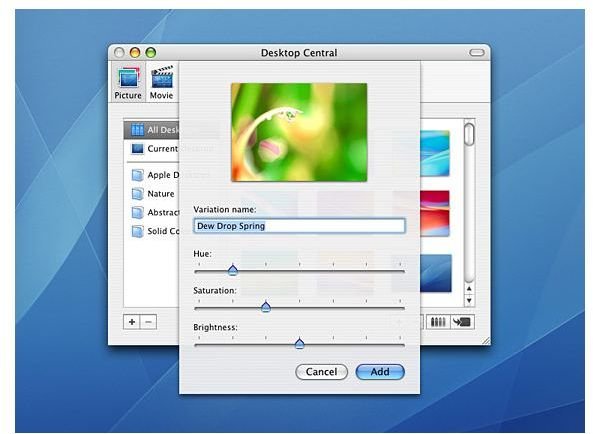 DeskShade
DeskShade is one of the top 10 programs for MACs. It lets you cure the dull and unpleasant appearance of your desktop. It allows you to
hide the icons and remove the shadow of menu bars. DeskShade tidies up your desktop without having you do any of the cleaning work. It lets you change the wallpaper colors without needing to open the image. DeskShade also lets you play full-screen movies in high quality. The program can be downloaded from this website and costs $19.35
Cleardock
Cleardock lets you easily customize the look of the dock. You can make the background clear or change its transparency and color. Cleardock also lets you change the color of the triangles, which appear under the icons when a program is running. Cleardock is compatible with Intel-based Macs and Power PC. It can be downloaded from here and it is completely free.
Adium
Adium is an instant messaging program that lets you connect to Yahoo, MSN, AIM, Google Talk, ICQ and Jabber and more at the same time. Adium is very customizable. You can change the contact list, icons or the message window. You can also download a variety of sounds, message themes and emoticons from the Adium website. This nice chatting program is totally free; download it from the Adium website.
Candybar
CandyBar is an easy-to-use program that allows you to easily and quickly change the system icons. You can also change icons in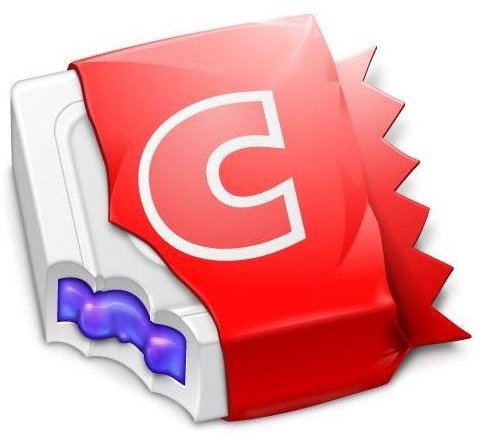 Finder and Trash, which you usually can not change. Candybar also allows you to change the Dock icons to your liking. The good thing about Candybar is that it saves your original icon settings before you make any changes, so you can revert to the original icons any time. Candybar is compatible with Intel-based Macs and Power PC. It is available for download here and costs $29.00
WindowShade X
WindowShade X provides a useful way of organizing windows in Mac OS X. WindowShade X will help you make windows transparent, make them float on top, adjust the shadows, hide the windows and minimize them, dock like always and much more. WindowsShade X is downloadable from here and costs only $13.50 to purchase.
Snak
Snak is a nice, neat and tidy IRC (Internet Relay Chat – a protocol used for chatting) program for Mac OS X. Snak is one of the best MAC programs compatible with Intel-based Macs and Power PC. It can be downloaded for free from here.
TinkerTool
TinkerTool lets you change preference settings that are built into Mac OS X. You can disable the shadow of the window when taking a screenshot, play songs while converting or importing, switch off the background of the Finder window, enable the display of UNIX paths in window titles, disable Dashboard, move the Dock to all four sides of the screen and much more. For the complete list of features, visit this webpage.
FruitMenu
FruitMenu is one of the top 10 programs for MAC, and lets you easily customize the Apple menu and most contextual menus in Mac OS X.

This program is great if you want quick and easy access to your Pictures and Documents folders or any other folder. You can put the folder right there in the Apple menu. It also lets you assign shortcuts to your folders and commonly used jobs. You can do much more with Fruitmenu; for a complete list of features visit this webpage. FruitMenu costs only $15.00 to purchase, and it is worth the price.
MenuCalendarClock
MenuCalenderClock is a nice MAC tool that lets you customize the system's clock and choose what you want to display and how. You can show or hide day, month, year, change the time format, enable the display of date elements in words or numbers. MenuCalendarClock also easily integrates with iCal for more functionality. The basic version of MenuCalendarClock is free to download and the advanced version with iCal features costs $ 19.95.
Transmit
Transmit is an easy to use and a highly flexible FTP client for MACs. If you want to send and receive files over the Internet, Transmit is the best option. Transmit is filled with many features, which are available for use on a very easy-to-use interface. Transmit lets you set permissions for different users and offers fast and secure transfers. For a complete list of features, visit this website. This nice fully-featured FTP client costs only $17.95 to purchase.
Conclusion
The above top 10 programs for MAC will make your MAC experience better and easier. These best MAC programs do a variety of different things on your MAC. If you've used any of this software, or know some other MAC software that will enhance the user experience, do share the information about it with us, in the comments section below…