Quick Tip: Improving your iPhoto performance.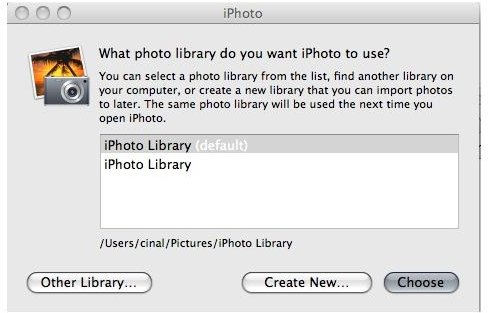 Easy Ways to Speed Up Your iPhoto 08/09 Library
The following tip pertains to the last few versions of iPhoto. Though there may be slight differences you will be able to achieve the same results by following the instructions below. For the purposes of this tip I am using iPhoto '09.
If you are like me than you have thousands of pictures stored in your iPhoto Library. The latest version of iPhoto allows you to "hide" unwanted images but this does little to actually speed up the load time of your iPhoto Library. Personally, I choose to organize my Library according to year. Others may want to create newer libraries more frequently. To do so simply hold down the [option] key on your Macintosh keyboard while launching the iPhoto Application.
When doing so you will be presented with the opportunity to choose an Other Library… Create New… or Choose the current library.
Next, you should choose to click on Create New… which will create an entirely new iPhoto Library database.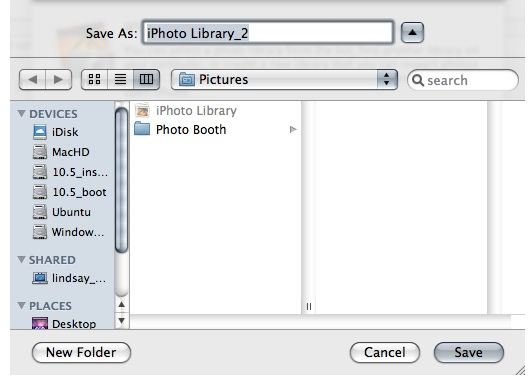 Once you choose to create your new iPhoto Library you will be prompted to choose a location to save your new library. I would suggest saving the new libraries in their default locations, the Pictures folder within your user folder.
Having fewer images to work with will not only improve the performance of your iPhoto Library but will also allow you to better organize your photographs.
The most important thing to note is to name your libraries logically so you can easily recognize which library you need to access. When it comes time to access your various iPhoto libraries simply hold down the [option] key and click on Other Library… and choose the desired library.
This same tip allows you to maintain an iPhoto Library on an external hard drive in order to allow you to access the same iPhoto Library from multiple computers.