Properly Uninstall Apps From Your Mac With AppCleaner

Uninstalling in Mac OS X
Mac OS X is such a great operating system that all you literally need to do to delete an app from your system is by dragging the file to your trash bin. It's really as simple as that. And although this is the normal way to go about it, there are related files left in your system when going through this route, making this method somewhat short handed.
Most users want their systems clean, and as much as possible: users want the clutter of old program files removed as well when uninstalling a software application. Files that are usually left behind are app preferences stored in your ~/Library/Preferences/ folder. These files contain the application properties and settings an app contains. These preference files are normally very small in size that would total to a negligible file size, collectively. Therefore, it wouldn't really be a space hog for us Mac users who've gone through a lot of installs and uninstalls in our day to day computing. But most of us want to keep our Macs garbage-free from any useless data our machines may have in its innards.
AppCleaner allows you to achieve this by cleaning your Mac for you whenever you need to uninstall an app. It deletes not just the app file itself, but also removes all the other miscellaneous files related to that app.
Cleaning the Clutter
Using AppCleaner, you can simply drag and drop an app you wish to uninstall, pick from a list of installed apps that you want to delete, or simply search for an app from a list that you want to remove from your system. Through AppCleaner, you can also manage your widgets and third party PrefPanes and plug-ins and be able to safely remove anything in your system you no longer want to keep.
AppCleaner is safe and easy to use, and comes with a beautiful 3D transition effects. Its interface is simple and straight forward, and it's not at all daunting to use if you are a little wary when it comes to using uninstallers.
There are also other products out there that do the same functions, but unfortunately these apps require to be paid for. This is where AppCleaner shines, because it does the same thing, for free.
AppCleaner In Pictures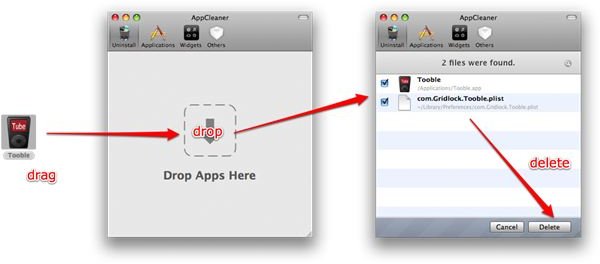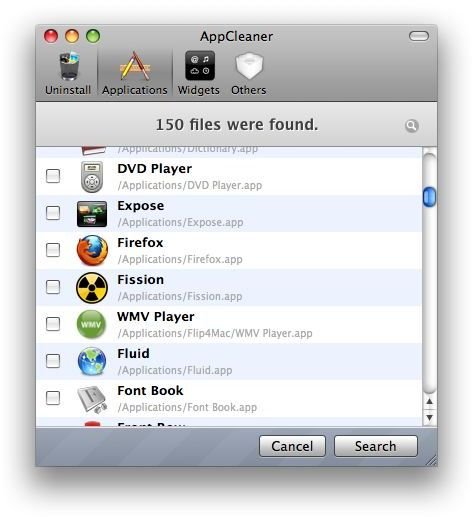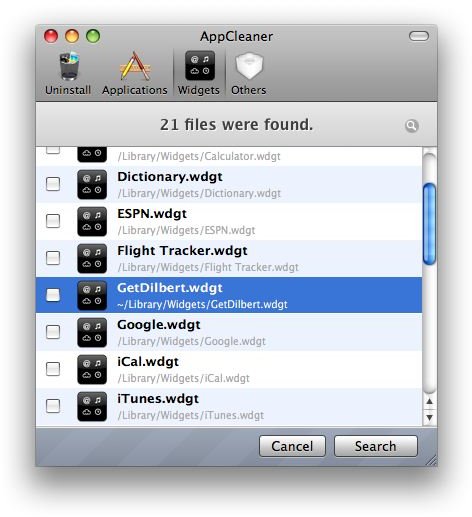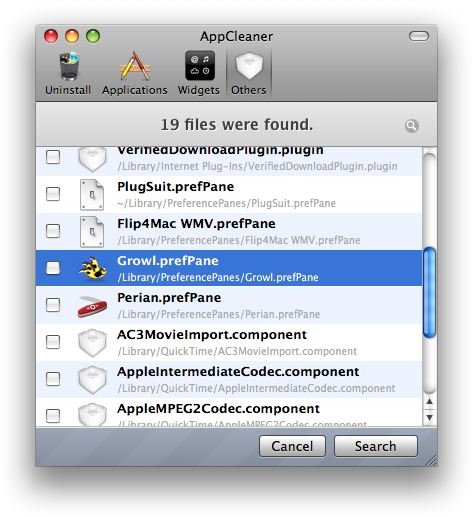 Download and Install
You can download AppCleaner from its website and it's highly probable that you'll depend on this great software for any uninstalling needs you may have. This app is brought to you by Free Mac Soft.
Also, you can check out their other products, such as LiteIcon and SecureFiles.