Firefox 3.5 Introduces Refinements And New Features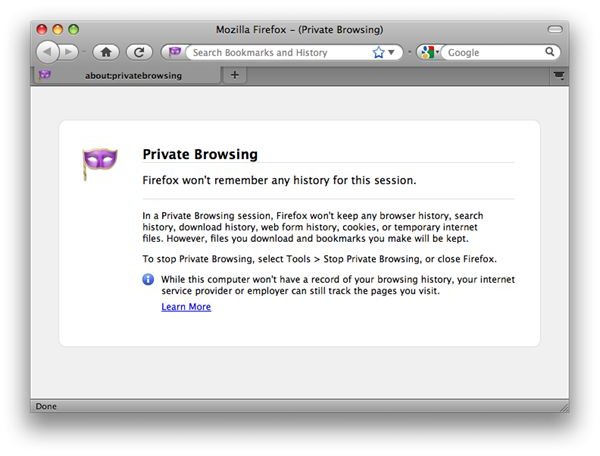 Big Additions, Small Tweaks
In Mozilla's latest update, Firefox introduces key features that were unavailable from previous versions, like Private Mode and more user security features to give you additional controls on how Firefox should behave. Below is the list of new and improved features you might find interesting in Firefox's 3.5 update.
Private Mode
One of the greatest features added in Firefox - among many - is Private Mode. Private Mode is a special way of surfing the web where searches, key strokes, history logs, download lists, and other activities are not "remembered" by the browser. It is one of the best ways to go about the net without fear of having other users of the same computer find and dig out your browsing activities on the internet. This can be activated by clicking on Tools->Start Private Browsing, or hitting the keyboard shortcut SHIFT + COMMAND + P.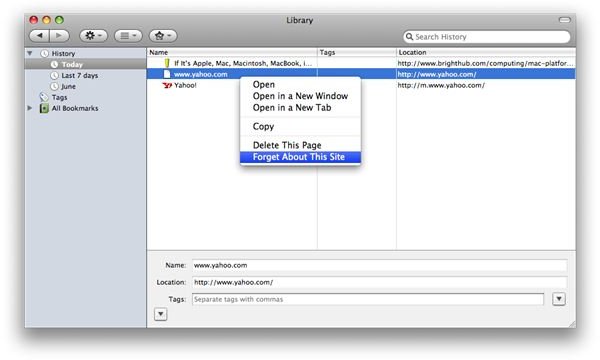 You can also set a website to be forgotten by the browser, allowing you to delete site specific browser activities that you want off your history list.
Clear Recent History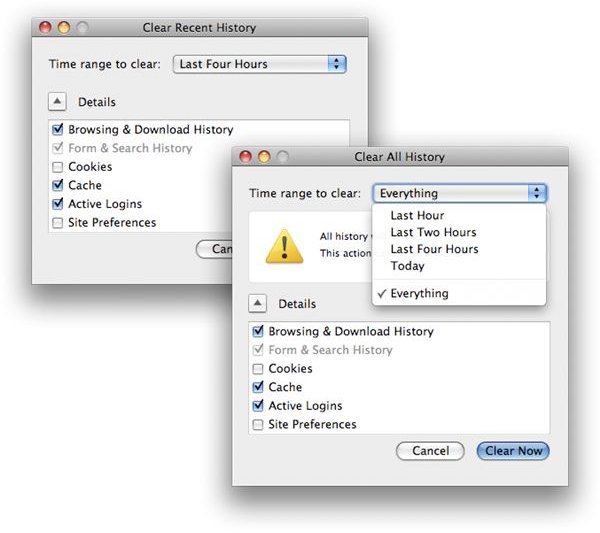 Clearing private data now gives you better control on how the browser cleans out your cache. Previous versions allow you to choose which items to clear off, but now, you can also specify a specific period of browser history and data you want to take off your system. While many users who prefer to have control over what gets wiped or not gives praise this new change, other users might think this just lengthens the time it takes and increases the difficulty for a user to do a rather simple task that should and can be easily done with a simple click.
New Tab Mini Button

Firefox 3.5 also adds a new tab button to the right of the active tab. This nice addition makes it easier to create new tabs - much faster than the old way - either double clicking the tab, or hitting Command+T, or clicking on a new tab button. While all alternatives to creating new tabs are still present, this is still a nice addition making it quick and easy for all novice and veteran Firefox users out there.
Visual Polish
There's a lot of visual polish done on Firefox 3.5 for Mac OS X. Some users found that the fact that firefox renders icons black and white instead of the usual beach ball indicator, square contextual menus, and several other visual graphics that don't seem to mesh seamlessly with Mac OS X seems to have been fixed, polished, and delivered.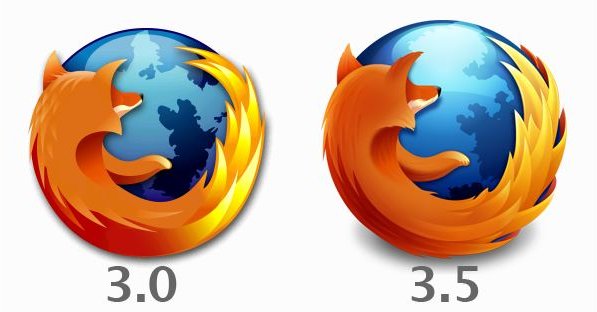 Also, while this may seem totally negligible, the Firefox icon gets more polish as well - more gloss and alpha - signifying Mozilla's commitment to building better products paved via software updates.
Add-Ons Shmadd-Ons
Even though Firefox was on beta for a relatively long time, a lot of add-on developers seem to have not caught up and prepared for the release of Firefox 3.5. Most users who've updated to Firefox 3.5 were surprised to find out that many add-ons or extensions are incompatible with Firefox's new version. But, with the wide scope of Firefox users and an astoundingly large list of extensions existing in the Mozilla ecosystem, perhaps this is a common predicament for early adapters.
As of this writing, many extensions do not work perfectly or at all with the 3.5 update, however, it's pretty certain that these extensions will be updated in a week's time or so, so we can enjoy all of the little things we've added to our favorite extensible browser. That being said, the trouble with extensions doesn't really get in the way of Firefox's basic capabilities.
Update Away
Firefox 3.5 is a free update for all and can be easily downloaded from Mozilla's website. Firefox is available for all Mac OS X users and other platforms. You can download and install this update to your heart's content from Mozilla.