Find Out What Is Best For You - Macmini, iMac, Macbook or PC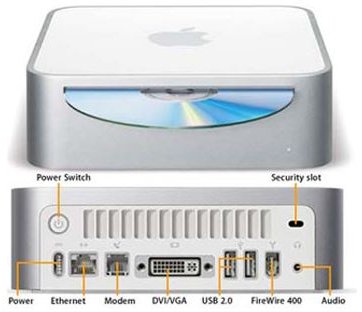 Why To Choose Mac Over Windows PC
Macs are famous for being far less vulnerable to malware and spyware attacks. Mac's operating system is built on the UNIX kernel, which is well-known to be secure enough to protect a computer against many dangerous threats. We know that most people use PCs, therefore the hackers spend more time creating viruses for PCs than for Macs. That's one reason Macs have fewer virus attacks compared to PCs. Macs are said to work faster than PCs even with the same Intel processor and other hardware specs.
A Mac includes a wide range of free graphics tools for professional designers and audio/video creators. These tools are liked and trusted more than other popular graphics and audio/video tools. Ex-PC owners can enjoy most software on Macs as well. For example, they can buy the Mac edition of Ms Office. Moreover, individuals who do not want to completely leave Windows can easily install it on Mac to run it alongside Mac OS X. Apple provides both hardware and software for Macs, unlike PCs where you have to find software and hardware from different manufacturers.
What Mac options you have?
Mac mini
The Mac mini is a six and a half inche square and two inche tall computer. It is specifically designed to help people enjoy their music, videos and photos. A Mac mini is probably the best option for those individuals who want to enjoy multimedia as a part of a home entertainment system. The Mac mini comes with up to a 320GB hard disk, 2.26Ghz processor and 1GB memory. It also includes an integrated NVIDIA GeForce 9400M graphics chip, Mini-DVI port, VGA output, WiFi, ethernet, bluetooth and many other features.
iMac
This is the model of Apple computer that has been the most popular and a top seller since it stepped into the market in 1998. The latest model of iMac has a compact design that can easily fit in a little space. The computer is enclosed in a small and slim box and the entire system looks like a normal LCD screen. The most recent iMac model features an Intel Core 2 Duo CPU NVIDIA GeForce 9400M graphics chip, 2GB or 4GB memory, 320Gb or 640GB hard drive with an option of 20 or 24 inch LCD screen. An iMac is a great solution for both home and business users.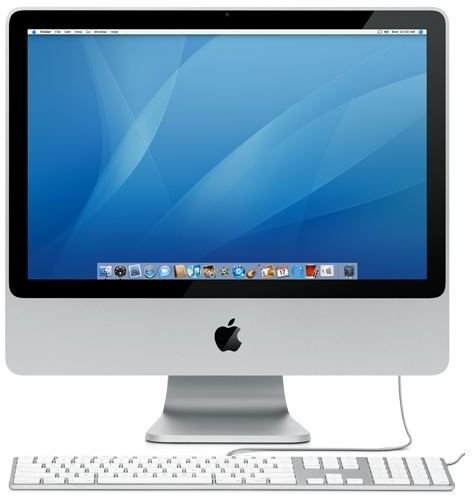 MacBook
The MacBook is a slim and light-weight 13-inch laptop computer from Apple. It replaced the iBook and the 12-inch PowerBook and has proven to be the best selling Mac computer in history. The two recent MacBook models come with options of 160 GB – 250 GB hard disk, 2.0 - 2.4Ghz processor and 2GB memory.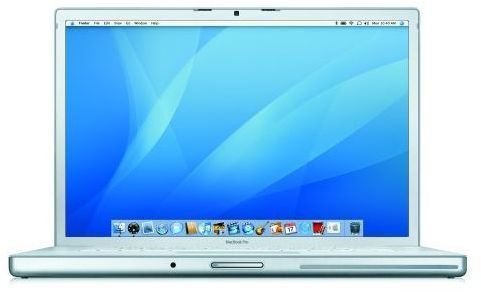 Why To Choose Windows PC Over Mac
Macs are very good computers, but for some people they might not be the best option. Here are a few reasons why not to choose a Mac:
1. PC support and repair is available everywhere. Due to its popularity, its parts and accessories and the repair shop are easily available in local markets.
2. Some people think PCs are easier than a Mac to learn how to use.
3. More software and hardware is compatible with PCs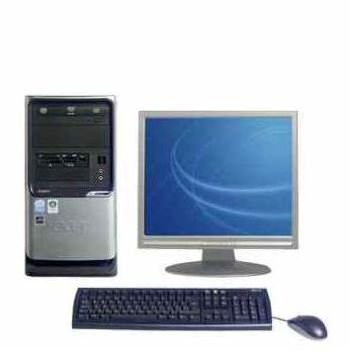 than Macs.
4. PCs support Apple's iPhone and iTunes, and with time more Apple products will likely become compatible with PCs.
5. When it comes to performance, PCs get more votes than Macs.
6. If someone sends you a file, it is more likely to be a Windows-based file
What are your PC options?
Those who are interested in a PC have a wide range of selection to choose from. A PC can run various different operating systems such as Windows, Linux, Solaris, DOS and many others. Linux is a commercial product and considered to be most secure of all. But you should know that there is no such thing as 100% secure – all computers are vulnerable to threats. Windows is designed for both home and office users and it is recognized to fulfill all type of users' needs. There are variety of Windows versions available to choose from.