Display Album Art on your Desktop (and Adjust Volume) with iTunesVolume

Volume and Art
iTunesVolume is one of those apps that testifies the saying to not judge a book by its cover, or an app by its name for that matter. By its name alone, most users might find this app too basic for an iTunes controller. Its primary use is to give users a way to adjust the iTunes' volume with a floating desktop scrubber. Some users might find this app rather useless, but truth of the matter is, it packs one of the greatest album art desktop displays for your currently playing music in iTunes.
If you're looking for an iTunes controller because, for some reason, the

is not enough for you, this isn't an app you might be looking for. However though, if you're looking for an app that can display the album art of your music on your desktop while playing your favorite music on iTunes, iTunesVolume is a winner.
iTunesVolume is a free app you can download and install. A volume controller aside, it also allows you to display the album art of the currently playing song from iTunes that you can position wherever you like. It also features the track information by running a display on the center of your screen.
Scrolls Like Butter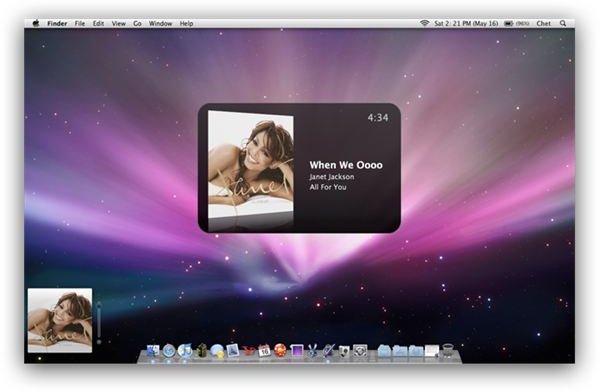 iTunesVolume's most understated feature is that it can display album art beautifully on your Mac, using Core Animation that "scrolls like butter". This provides a whole new way of experiencing your music and album art simultaneously, all in the background, without slowing your system down.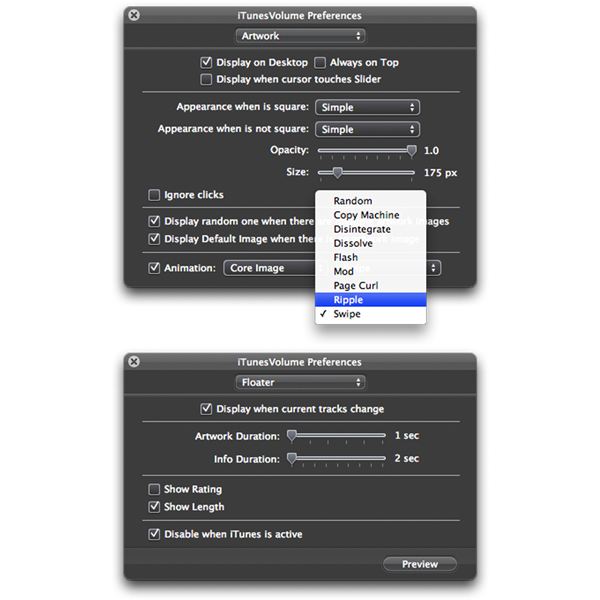 The desktop album art gets animated based on your choice. You can change how you want it to animate through a preference pane. You can select from quite a selection - all with their own amazing transitional effects you can enjoy with your music. You can select from either Core Graphics selection, or Core Image. Varying animations are either Flip, Cube, Page Curl, Ripple, and much more.
You can also opt to enable the floater, which displays the track information of a new song being played. This is great for showcasing your great music library or just by yourself enjoying your music. These little visual cues are great tickers for yourself when on a sound trip while surfing the web, or while doing whatever computing task with your Mac.
Download and Install
You can try this freeware app by downloading it here. It's a great, minimal, iTunes controller and carries one of the greatest album art visualizers for the desktop there are out there.