Guitar Rig 3 Sets A New Standard For Recording Guitar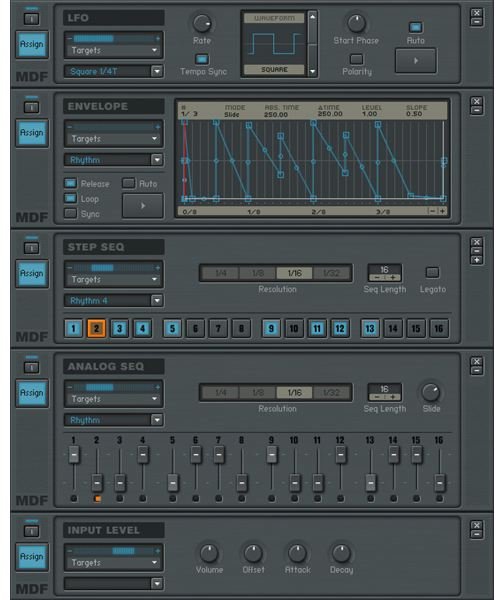 Guitar Rig 3
Native Instruments is on their third go around with their well-received software package, Guitar Rig 3. The software company is behind a variety of software packages that benefit musicians and producers alike, and Guitar Rig 3 give guitarists a ton of options to play around with to get the guitar sounds that fit their own personal style.
So what is Guitar Rig 3 exactly? Think of it like this: in your house you have a ton of guitar amps to choose from, you choose one and then take a look at your pedalboard, finding a dozen or so distortion pedals. You continue this process down the line to modulation pedals, filters, delays, and volume effects. This is your experience all built into one single program. 
There is a barrage of built-in presets to choose from in Guitar Rig 3, that are already set up for sounds similar to those found in today's hit songs. For example, one of the guitar presets is called "Streets of Broken Dreams," which gives you a similar sound to the opening tremelo effect found in Green Day's "Boulevard of Broken Dreams." This is just one of the effects that can be used in Guitar Rig 3.
The coolest aspect of this program is the customization options you have to build your own sounds. By mixing and matching amps and pedals together, you are basically allowed an unlimited amount of customization possibilities. When you choose to manually adjust your effects you are brought to a pop-up screen looking like it's own application. Here you will find an interface with devices that mirror those you'd find at a Guitar Center.
It's up to you to make the sound you like, or you can choose and edit some of the presets already in the program to give you a little jump start.
Guitar Rig 3 works great with Pro Tools, however those who don't have Pro Tools can run it right through Garageband. Fear not about installation as well. It installs all of the presets and sounds to the Garageband folder automatically, you just have to choose the Guitar Rig application under the details section in your instrument track. The only downfall to Guitar Rig 3 is the price. For the complete package you're looking to pay about $559, according to Native Instruments' online store. The cheapest package is $119. The software is definitely on a professional level and is a great help for those who lack expensive instrument microphones. Anyone who records their own music or produces music will find Guitar Rig 3 a blessing for recording guitars.  
If you're a die hard guitarist you're going to love the customization tools you have with this program, fitting you to your own style and sound that can set you apart from those around you. If you're a producer you're going to love the convenience of recording guitars from here on out. No more worrying about setting up microphones to amplifiers to get a good sound. If you have the cash to drop, then I highly recommend purchasing Guitar Rig 3 from Native Instruments. 
Guitar Rig 3 Screenshots