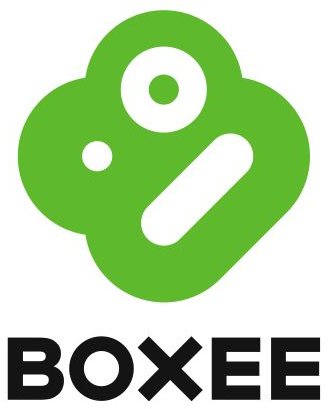 If any of you Mac users were wowed by Leopard's Front Row media interface, you're about to be wowed again. Boxee.tv (now in alpha testing) is a stunningly beautiful catch-all media app that you can use for all your media needs. And it's open source too. Like Front Row, it can be controlled by the Apple remote, making it an extremely attractive option for anyone who wants to replace the family television with a computer. It is cross platform as well, with versions available for Windows and Linux.
The most attractive feature of Boxee is its near seamless integration with online media services. Content from websites like Hulu, Comedy Central, CNN, Warner Brothers, Fox and Youtube can all be viewed with ease in Boxee. A recent release of the boxee software for Mac also includes support for ABC as well. In most cases, the Boxee interface is far superior than that of the original website. A few clicks of your remote, and you're all set. Movie buffs will be pleased to see that it supports Netflix as well.
Boxee also allows you to designate certain folders on your hard drive as sources for your local media. This, in combination with all the online sources mentioned above, should be more than enough for even the most hardcore of couch potatos.
Like Front Row, Boxee can handle your music and photos as well. It can access your online media from sources like Last.fm, Flickr, and Picasa, but it will also bring in music and pics from your local drive too (if you tell it to). Boxee also has an option to display music lyrics, and the photo viewing interface is absolutely gorgeous.
Now all this is impressive enough, but when you make the whole thing social then it becomes a truly killer app – and that's just what Boxee has done. In the same way that services like Pandora and Last.fm allow you to give songs a thumbs-up or thumbs-down, Boxee also lets you do the same, as well as view recommendations of others on your Boxee friend list.
Assuming that you want to use Boxee as your all-in-one media player, you're going to need a spare PC, Mac, or Apple TV to run it. And if you don't have an extra machine lying around that can fill the role of your new Boxee box, you might consider buying something cheap like a Mac Mini. It's encouraging to see that the folks at Boxee are considering future cooperation with a hardware manufacturer to produce their very own Boxee Box. Taking that big step would go far to bring this awesome app mainstream.
Check out their website Boxee.tv for more information, or follow their latest developments on twitter.