How to Customize Firefox in Mac OS X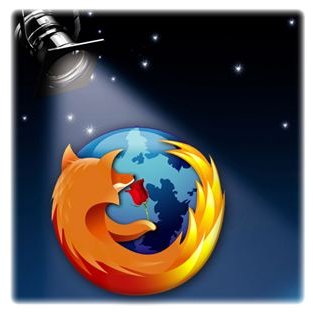 Spotlight on Firefox
For OS X users who choose to use Firefox as an alternative to the Mac's default browser Safari, there are many options to choose from. To access these features you will first want to launch Firefox. After it loads, you will want to click on the Tools menu and select Add-ons. An Add-ons box should pop up. From here, you will see tabs that display: Get Add-ons, Extensions, Themes, Plugins, and Updates. Click the tab labeled Get Add-ons. You should see a link in the upper right hand corner that says "Browse all Add-ons"; click it.
Firefox will open up a new page in your browser that shows their archive of Add-ons. From here, you will see that there are a ton of Add-ons readily available to customize Firefox to your individual needs. To the left, you will see a list of categories that organizes all of the available Add-ons into groups. You are going to want to browse around and find an Add-on that you like. Many of these Add-ons were created by outside developers, so if you have any questions about them they will have to be posted directly to the comments section of the Add-on description page.
In order to install an Add-on, all you have to do is simply click the "Add to Firefox" button on the application description page. With such a wide variety of Add-ons to choose from, Firefox is a very worthy competitor to Safari. In my own experience, I use Firefox on both OSX and Windows. I can honestly say that Firefox on OS X is much simpler to use, and it is one of the only browsers that offers Mac users the same if not more options than Window users.
Add-ons that I would definitely recommend would be mostly for security purposes. I use many of their firewall Add-ons and web browsing Add-ons to add security; as I live in a college town and there are a lot of hackers here. For users who want a more Mac look, I would recommend browing the themes section. Here you will find themes that mimic the native look of OS X. Once installed, many of these these mesh with OSX even better than Safari.
If you have installed an Add-on that you do not like, you can just as easily uninstall it. All you have to do is click Tools>Add-ons. Then, click the extensions tab. From there you will have the option to disable the Add-on or remove it completely.
Note: Some of these Add-ons are rather complex. You may notice that some of them will slow down Firefox slightly. However, a lot of them are specifically designed to speed up Firefox in the same respect. It is best to read the reviews other users have posted to see whether or not they have had a positive experience with the Add-on.