Review of the 2011 Macbook Air From Apple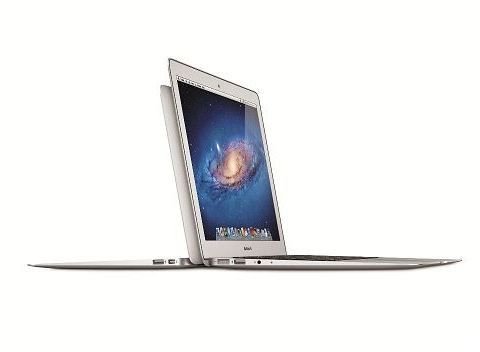 Over the years since its renaissance, Apple has been pushing the fantasy of "anywhere computing" with its range of increasingly more powerful notebook computers, dubbed "MacBooks". Offering sleek lines and impressive specs, these devices have come a long way from the days of the clamshell G3 laptops.
The modern MacBook is light, functional and a little sturdier than its predecessors, enabling the user to enjoy portable computing wherever they might be.
However a standard MacBook isn't the lightest it gets; it also isn't the slimmest computer you will find. For that, you need to be looking at the MacBook Air, Apple's once-stunning super-thin laptop that you can slip inside an envelope, should you feel the urge to mimic Steve Jobs.
Alongside most modern notebook computers, the new 2011 MacBook Air still looks amazing. Sadly, the same cannot be said for the specification, which seems to be increasingly limited by production costs and the form factor.
What Can a MacBook Air Do?
Just a few months ago you might have responded "what can't it do?!" but a lot has changed over the intervening period. Portable computers have been proven to perform better and better, and with the excellent range of standard form-factor MacBooks the MacBook Air is looking increasingly left behind.
This doesn't mean that the build is poor, only that you get the feeling that Apple is holding out. The 11 inch base model, for instance, comes with a 1.6 GHz (i5-2467M) dual-core Intel Core i5 with 3 MB shared L3 cache, rising to 1.8 GHz (i7-2677M) dual-core Intel Core i7 with 4 MB shared L3 on the higher-end model (there are two sizes of MacBook Air with 11 inch and 13 inch screens).
Meanwhile, you'll find 2 GB of 1333 MHz DDR3 SDRAM in the 11" base model, rising to an optional 4 GB (the same as in the other models).
The real problem comes with the SSD. Using a solid-state drive was a master-stroke, something that has proven a popular piece of hardware allowing for fast and reliable booting and general use, however the limit on capacity – the most you can get on any model is 256 GB – by now is a joke. This is mainly due to the fact that Apple uses a specific connector type, but offering this level of storage when a new MacBook Pro offers up to 320 GB is just baffling. After all, if a buyer is willing to purchase a MacBook Air, surely stretching the price for a larger capacity SSD isn't a problem?
Graphics-wise, the MacBook Air comes with an Intel HD Graphics 3000 processor with 256 MB DDR3 SDRAM (on the 11" base model) increasing to 384 MB, and the computer comes with the usual headphone jack, SD card slot, a Thunderbolt port and, unsurprisingly, two USB 2.0 ports. Clearly Apple are banking on Thunderbolt over the slower USB 3.0, despite the latter being backwards compatible.
You should be able to find the basic 11 inch model for $999, rising to $1,599.00 for the fully-specced 13 inch version.
What You Can't Do With a MacBook Air

With a slim form-factor device such as the MacBook Air, while certain tasks such as office applications, Internet, email and basic domestic computing (photo editing, creating home movies) can all be carried out with little or no trouble, there is a certain level where performance hits a ceiling. Sadly this limit is surprisingly low.
One thing you should be aware of before purchasing this model is the lack of DVD/optical drive; if you want movies then you will have to copy them to USB or SD card. Comparing the MacBook Air with a MacBook Pro might not be ideal, but it gives an idea of what is possible with better components. While the Pro might be heavier it is also more powerful.
Ultimately the MacBook Air – pleasant as it is to use – is limited by 1440x900 resolution, form factor and specification (and to some extent Mac OS X 10.7 Lion). You might argue that it isn't intended to be used for games or intensive multi-media processing, but this is the second decade of the 21st century; that's how people use computers.
Some might argue that the computer is intended for frequent flyers or writers and journalists with too much money. That might be true, but most of what you can do comfortably on a MacBook you can also do on an iPad. Is the MacBook just a very expensive netbook?
Time For a Real Update, Apple!
Despite the comparative limitations of the 2011 MacBook Air, this is still a great choice of computer for anyone who requires a lightweight machine that will deliver Internet, office, multimedia and low-end gaming functionality.
The problem with the computer is that it just doesn't seem to have progressed enough in the years since its release. Toshiba has recently released a competitor notebook that offers a very similar spec and an even smaller SSD which is unfortunate as 256 GB simply isn't enough. Whether this means that the MacBook Air is surviving on reputation or if it is forging its own market of ultra-portable highspec netbooks isn't clear. I'm not taking iCloud as the way out of this, however - the capacity simply needs to be bigger.
A complete overhaul of this range is desperately required; perhaps changing the SSD device for something that is more affordable to expand, improving the CPU on the lower-end machines and introducing USB 3.0 would be the best place to start. Compared to the rest of the MacBook line, the Air is edging closer to the netbook market.
References