Who Will Run Apple in the Post-Jobs Era?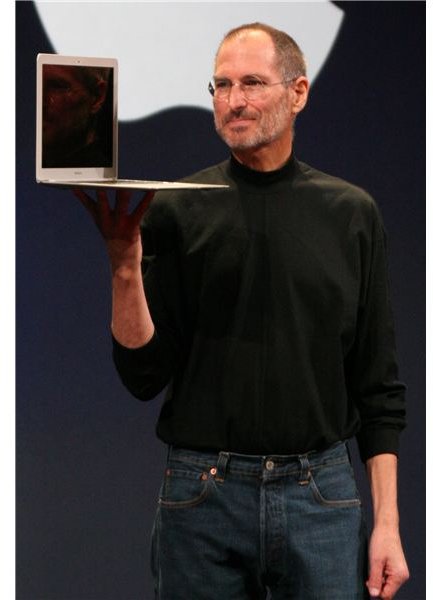 There have been a lot of questions about just where Apple plans to go in the near future. Steve Jobs was such a powerful force behind the company. His involvement ranged from standard operations to product design, and just about any Apple presentation worth anything had Jobs front and center. Because of all the roles that he played, it's easy to assume that a steady slide is in their near future.
Yet, it seems that a strong team is in place to keep up the successes of the tech giant. Jobs' appears to have taken considerable efforts to ensure his legacy, with incredibly skilled people left at the helm of Apple. While there will undoubtedly be some growing pains in their near future as they find their footing in a post-Jobs era, they should have the people on hand to continue their chain of successes in software, hardware and services.
Tim Cook
We might as well start at the top. Tim Cook is the new CEO of Apple. He first took the position after Jobs stepped down in August due to his declining health, although he had carried out the duties of the position during several periods when Jobs was away on medical leave. It was because of this that the transition went far more smoothly than many expected, as Cook was ready to take the torch.
Cook is a veteran of the field with nearly 30 years of experience in consumer electronics. He has been an active member of Apple's leadership since joining in 1998, although he often cared for behind the scenes operations that did not net public glory. Cook has been credited with significant overhauls of Apple's supply chains and manufacturing processes, which allowed the company to stay profitable during leaner times. Perhaps the most important factor is that Cook has received significant mentorship from Jobs, working with the man for years while being groomed to take over the company [1].
Cook will have big shoes to fill, especially since Jobs himself noted that while Cook was quite skilled with managing the company, he wasn't a "product person" at heart [2]. He'll either have to strongly adapt or rely on the skills of his team to carry the company's innovation forward.
Jony Ive
Ive will likely be the new "product person" at Apple. Ive is the chief product designer who has been with the company since 1992. He has a few very big credits to his name, including coming up with the well known candy-color iMac design and being at the heart of development for the iPod, the iPhone and iPad.
Ive is considered to be incredibly dedicated to perfection and elegant designs. He has been known to travel often merely to see new metal bending processes for design inspiration. Ive himself notes that he lacks knowledge of sales or operations, but doesn't believe that to be a real weakness to the company [3].
Phil Schiller
Good marketing has always been at the heart of Apple's big successes. Their popular advertisements and major press events were as much a part of the brand as any of their products. This area of the company should have a fairly seamless change, as Schiller steps up to take on more of the public responsibilities.
Schiller has been with Apple since 1997, and is responsible for many of their slogans and ad campaigns. He has also been pushed into the spotlight at various conferences and events when Jobs was unable to attend due to declining health.
While it may take some time for the public to adjust to losing Jobs' stage presence, it's unlikely that it will last for too long. Schiller seems primed to step into the limelight and continue the Apple traditions [4].
Eddy Cue
One final aspect of the team seems to involve Eddy Cue. This 22-year veteran was recently promoted to senior vice president status by Tim Cook, and it'd be a good idea to keep an eye on him. Cue is credited with designing and developing the original Apple store and the App store for iPhones and iPads. While Jobs was in power, Cue actually handled most of the major negotiations with music, TV and movie providers, with Jobs only occasionally being called in to close deals. Again, it should allow for a fairly seamless transfer over the next few months.
At the moment, Cue is overseeing the addition of the iCloud service, which could potentially be the next big online service for Apple [5].
What It All Means
In the recently released Steve Jobs biography, one quote stood out for those following the company. Jobs stated that he hoped to learn from the troubles that came after the passing of Walt Disney. He held that Walt Disney held a similar position. He was surrounded by brilliant people that helped him reach greatness. Yet after his death, that same team continued to focus on what the legacy called for, as opposed to properly running the company, which lead to hard times. Jobs apparently gave Tim Cook the simple advice of never asking "What Would Steve Do?" and instead asked that he focus on just doing what was right[2].
These will be tough times for Apple. Jobs was integral to many of the day-to-day operations of the company, and it doesn't seem as if one particular individual is ready to fill all of the duties. Together though, it seems that the team stands a good chance of carrying on the legacy without being bound by tradition, but only time will really tell.
References