Mac Internet Connectivity Tips, Tricks and Advice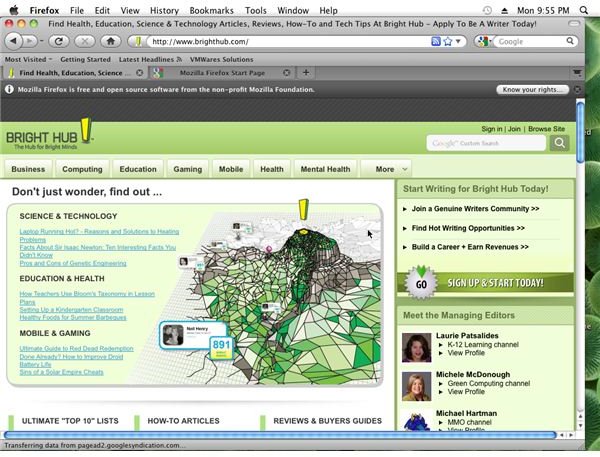 Improve Your Browsing Experience
Whether you're new to Mac OS X or you're an old hand, some of the most frustrating things that you can encounter are problems connecting to the web.
However these problems might not be related to your actual connectivity. Instead, the problem could be with your chosen browser. While Safari is the default choice for Apple Mac users to browse the web (thanks to being included in the operating system) there are plenty of alternatives, such as Firefox and Google Chrome.
You should also be aware of browser settings preventing your successful connection to the World Wide Web. In order to avoid this from happening, you should perhaps consider resetting your browser or else taking advantage of optimizer software that should ensure that your connection is as fast as possible.
Tethering and Modem Options
If you don't have access to a standard wireless network, your Mac Internet connection options will be severely limited. The most obvious way around this is to try to establish a dial-up connection, but unless you have access to a DSL phone line this will be extremely limited.
Instead you should be looking at your mobile phone. iPhone owners are fortunate enough to have very easy tethering options that will work with any Mac, although don't think that it's all about the Apple phone. Motorola, HTC and other Android mobile phones can be used with wired or wireless tethering to get your Mac connected.
Other Connectivity Tips and Tricks
Most general connectivity issues can be attributed to problems with your network's wireless router (see below) but there are other things that you can do with a Mac beyond connecting to the Web that might be impacted by a poor connection. For instance, connecting to the iTunes Store is vital for many users, and problems here can be both hardware and software based.
Meanwhile, connecting to networked printer or sharing an Internet connection through your Mac should all be straightforward tasks, and while many problems that are encountered can be attributed to wireless networking there are other, computer-based configuration issues that you should be aware of.
Could Security Software Prevent Connectivity?
Most Mac owners don't take advantage of security software beyond the built-in firewall and parental control applications, but these and other security tools can all impact on your Mac's ability to connect to the Internet.
For instance, parental control software can be used to restrict use; if your computer has this type of utility installed and you are not the administrator, problems connecting to the web could be due to restrictions imposed on your account. Meanwhile, an incorrectly configured firewall can also lead to problems.
Ultimately it is safer to use security software than not, but like anything else this requires on correct installation and configuration. If these things are not done, then you should expect trouble…
Choosing and Configuring Your Router
Having the right wireless router installed is vital for the establishing of a stable Wi-Fi network. For the best results you should be choosing a device that is also equipped with Ethernet ports; in the event that your Mac's wireless Airport card fails you will be able to use Ethernet to continue accessing the Internet (and perhaps find a solution to your Airport card problems).
Wireless N is the current popular Wi-Fi standard, so most routers currently available will offer this as well some of the older standards such as B and G.
Make sure that your router is fully configurable. Once you have it installed and setup you might need to use it to make sure your Mac is connecting to the Internet in the right way, such as by setting up a proxy server.
Airport Cards and Router Issues
Whether you have an Apple Airport router or a standard wireless router, you will find that the vast majority of Mac OS X Internet connectivity issues can be attributed to these devices or the Airport network cards within a Mac.
You might use a MacBook, iMac, MacBook Pro, or a Mac mini; whichever you use, the Airport card can be the difference between success and failure. Replacing and reconnecting one of these devices is straightforward with the majority of cases, although be aware that there are hard ways and easy ways to troubleshoot Airport cards.
References
Screenshot provided by author.