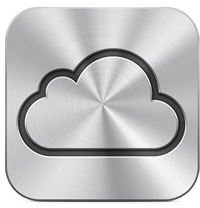 MobileMe and iCloud
iCloud is Apple's new cloud service that will be replacing MobileMe. With the launch of iCloud your MobileMe email, calendars, bookmarks, Find My iPhone, Back to My Mac and contacts can be moved over to MobileMe. All other MobileMe services (Gallery, iDisk, Backup) will no longer exist after June 2012. However, there are many additional services you will be getting with iCloud that did not exist with MobileMe. These services include Photo Stream, Find My Mac, storing documents in iCloud, and more. Best of all iCloud is free (unless you want more storage than the free 5gb of space or want to use iTunes Match). I will discuss these new iCloud services later in this article.
To start in iCloud you will want to move your MobileMe account over or get an iCloud account. To move youre MobileMe address over you simply go to www.me.com/move and follow the steps shown. Even if you move your account over from MobileMe, you will still have access to the non-iCloud services of Mobile until they are turned off in June 2012. For more information on the transition visit: https://www.apple.com/mobileme/transition.html.
One other nice MobileMe perk is your iCloud account is automatically bumped to 25GB for free until the June end date for MobileMe. The bad thing about this perk is that you might get used to having the extra 20GB of storage space and after June 2012 you will have to start paying for it. Of course MobileMe members are used to paying an annual fee so many people may not mind it. You can check how much iCloud space you are using by going to the iCloud System Preference. At the bottom of the screen it will show you how much free space you have out of your total storage.
If you don't have a MobileMe account you simply use your Apple ID to activate iCloud at iCloud.com. If you don't have a me.com email address you are supposed to be able to get when you set up iCloud.
Photo Stream
One of the new features of iCloud is Photo Stream. This isn't really useful if you don't have a camera enabled iOS device running iOS 5 (iPod Touch 4th gen or later, iPad 2, or iPhone). However, if you do this feature can come in really handy. Basically, if Photo Stream is turned on in iPhoto and turned on in the device of your choosing any photo you take on that device will stream right to your iPhoto library. No more need for connecting the device to the computer and importing your photos to iPhoto.
If you want to edit or print a photo from the Photo Stream just drag and drop it into your library. Once there you can treat it like a normal photo file.
The only problem with Photo Stream is that you cannot delete individual photos from it. It is all or nothing. If you take a bunch of junk or inappropriate photos with your phone and Photo Stream is on they go right to your computer. The photos don't leave the Photo Stream until the run their place in the cycle of one thousand photos or thirty days.
That may sound like a lot of pictures and a lot of storage space eating into your free 5GB limit. No need to worry. Apple has said that photos in your Photo Stream do not count towards the 5GB limit.
So if you share your computer, and have Photo Stream turned on, be careful what pictures you take with your phone or other device.
Documents in the Cloud
Another feature of iCloud is syncing documents to the cloud between devices. With iCloud you can type a document in Pages on your iPad and have it sync to Pages on your iPhone and keep working on it. Unfortunately, and for some unknown reason, the desktop version of iWork has not been updated to support this feature. However, you can still use this feature on your Mac.
In order to take advantage of this feature you have to be logged into iCloud.com and on the documents screen. Here you will see all of the documents syncing with iCloud. To use one drag and drop it to your desktop from the iCloud window. Make changes and drag and drop the file back to the documents window of iCloud.
Not a pretty sequence, but I guess it is better than nothing. Hopefully Apple will release an update or a long overdue new version it iWork that includes iCloud integration.
iCloud and iTunes
One of the nice features about buying iOS apps through iTunes and buying Mac Apps through the Mac App Store has been the ability to buy an app once and be able to download it at any time onto any computer and device. You could not do this with songs and videos bought through iTunes. If you lost the file you would have to see if Apple would allow you to do a download of your library (usually a one time thing). If not, you had to repurchase.
Now with iCloud, you can download any song or video or book you have purchased in iTunes. This is great for a variety of reasons. First, if you accidentally delete something you can get it back. Second, if you have old content you haven't deleted because you didn't want to repurchase it you can now delete and save some hard drive space.
In the near future you will also be able to use iCloud with iTunes Match. iTunes Match allows you (for $25/year) to have any song in your iTunes library (no matter where it came from- iTunes or not) added to your iCloud music collection so it can be downloaded to any device at any time. Not only can you download it, it will be converted to a higher quality (as long as the song is in the iTunes catalog). If the song is not in the catalog you can upload it to your account.
As with Photo Streaming, iTunes content such as apps, books, music, and videos do not count towards your 5GB limit.
Find My Mac
Finally, one added feature to iCloud is Find My Mac. A long time feature of MobileMe, which eventually became free is Find My iPhone. Find My iPhone allows you to locate your iOS device via GPS, send a message to it for display on the screen, have it make an alert sound so it can possibly be found, and/or remotely wipe it if you think you won't be getting it back. Now these features come to the Mac.
If you have a desktop Mac (iMac) this may not seem like much. Unless the computer is taken from your house what point is it? Do you really need to log into iCloud.com to see that your iMac is at your address where it should be? Sure, it is cool the first time or two, but do you really need this feature?
However, if you have a laptop this can be very handy. If the laptop is stolen or misplaced/left behind you can use Find My Mac to locate it and hopefully get it back. As with an iPhone or iPad, if you don't think it is coming back you can wipe the laptop and protect your personal data and files. Just being able to see if you left your laptop at work will be enough to make this a great tool to give someone piece of mind.
With Find My Mac, and the other features mentioned above iCloud is a great service for Mac users. When combined with iCloud and an iOS device you really get the full experience. Hopefully, this is just the start of iCloud and it will only get better and better.
References
Screen shot by author.

Article based on author's experience.