Resize your Photos for Desktop Wallpaper with iPhoto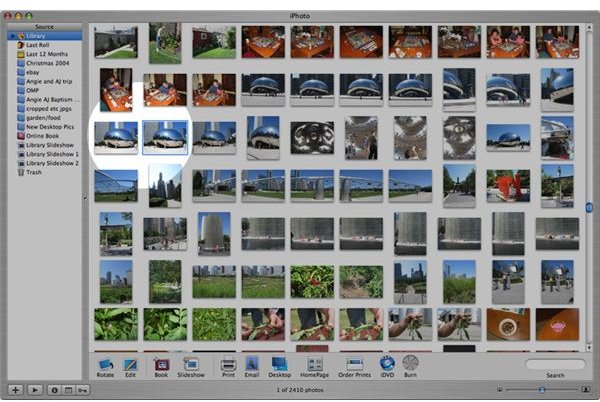 Apple's iPhoto, introduced in 2002, revolutionized photo storage and manipulation. Now everyone can have one central place to warehouse their digital images, and we've got hundreds, if not thousands, of snapshots in one easily accessible place.
iPhoto has also ushered in an era of ultimate desktop customization. Besides abstract backgrounds and famous images, we now also want to put a personal touch to the desktop: family photos, vacation snapshots — pictures we've taken.
The only problem is, when you set your desktop to an iPhoto image, it's either not going to fill up the screen or it will be stretched out of proportion, especially if you use a Cinema Display.
Here's how to crop your images in iPhoto to the dimensions of your monitor.
1. Select the picture you want as your desktop.
Duplicate it (command-D) if you want to keep your original photo intact and uncropped. I recommend doing this, as once you leave the Edit screen the changes you've made are saved and cannot be undone.
2. Click the Edit button. It's in the bottom row of icons in the iPhoto window.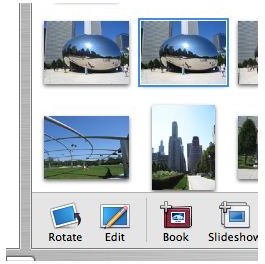 3. You'll see a dropdown button with the label "Constrain" below it.
Click it, and your display's dimensions will be the first option. Select it. In this case (see screenshot) it's my 1680 x 1060 Cinema Display.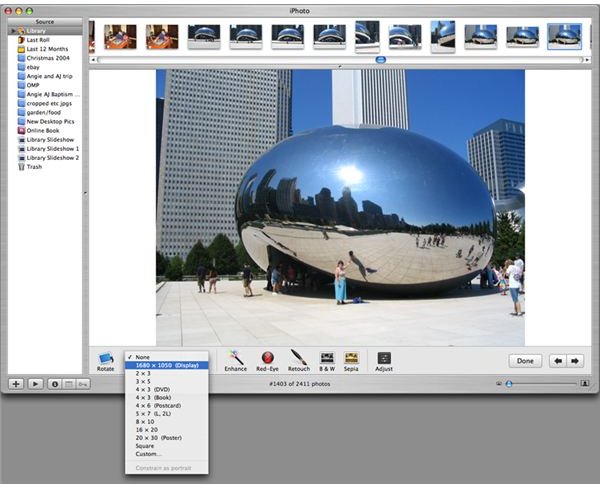 4. A rectangle in the shape of your monitor appears over your photo.
The areas outside the rectangle are lighter in order to highlight your crop area. Move the rectangle until you're satisfied with the position.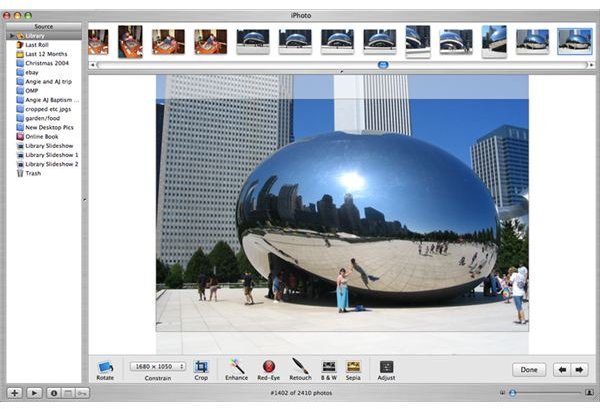 5. Click "Crop" and then "Done."
In the iPhoto window, click "Desktop" and your photo will become your wallpaper. Now your photo is a perfectly-proportioned desktop background!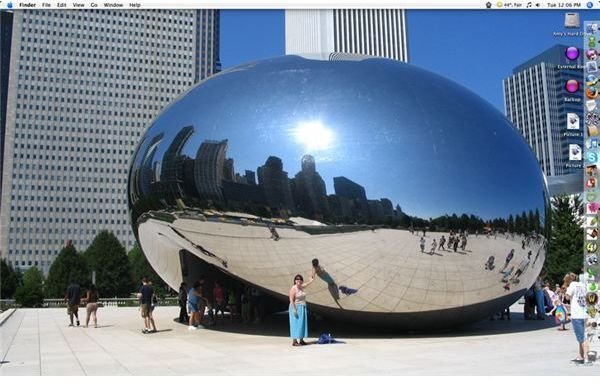 I love designing and helping people with their Macs. If you have any questions you'd like to see answered, please click my name up top and then "send a message" or e-mail me at [email protected].
References
All images taken by the author.
Author's personal experience.
This post is part of the series: iPhoto and your Mac desktop: Tutorials
Use iPhoto to resize your photos for your desktop with this tutorial, and learn how to use several photos in a constantly-changing desktop background gallery.