Troubleshooting Microsoft Office for Mac Installing Problems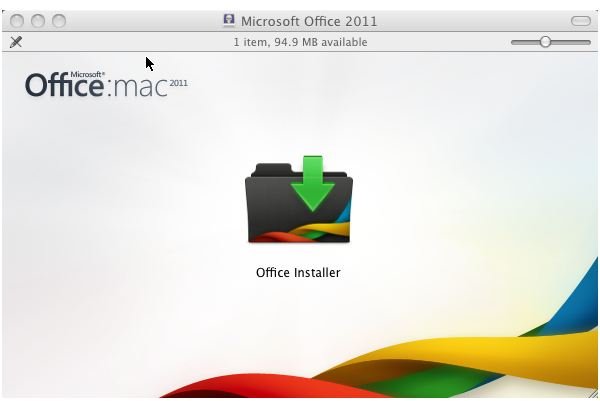 Microsoft Office: Mac 2011 is the latest version of the popular Microsoft Office suite for Apple computers, and features new versions of Word, Excel, PowerPoint and Access as well as discarding Entourage in favor of Microsoft Outlook.
These are some of the world's most commonly used productivity tools; while Apple's own iWork might be popular among many Mac OS X users, aside from Keynote it really doesn't have the same "heavyweight" feel as the Microsoft Office tools. You'll also find that sharing documents between Windows and Mac OS X devices is easier if you're using Microsoft Office: Mac 2011, the latest version of which is extremely easy to set up and install.
In fact, it's that simple, you shouldn't experience any problems installing Microsoft Office for Mac 2011; but if you do, some of the most common issues are dealt with below.
What Is Quit_Apps?
An advantage of using a Mac is that there are few opportunities for things to go wrong when installing software on your computer, thanks to the restricted set of hardware components that are used in constructing such devices.
One common issue that occurs when installing Microsoft Office: Mac 2011 from the Microsoft website is the somewhat confusing mention of the "quit_apps" application. Fortunately this is nothing more than a poorly worded message that should cause you no problems, so all you will need to do is click Open at this stage and the installation process will continue.
You should note that if you have been experiencing this error and wondering what to do, downloading a later version of Microsoft Office: Mac 2011 is a good way around the problem, as it has since been resolved and removed from the installation routine.
Problems with Fonts in Microsoft Office: Mac 2011
Another problem you might have with Microsoft Office: Mac 2011, particularly after installation, is the loss of your usual fonts.
For instance, duplicate fonts – those that are already present on your Mac with the same names as those being installed by Microsoft Office: Mac 2011 – are moved to /Library/Fonts Disabled folder or the /Users/username/Library/Fonts Disabled folder, and this can cause some problems.
For instance, if you had a previous version of Microsoft Office: Mac installed, any application that you have open while installing Microsoft Office: Mac 2011 could become unstable as the fonts on your computer are updated and/or moved.
One work around for this is to alter the installation procedure somewhat. This means deviating from the default options and following the instructions as normal until you reach the Installation Type page, where you should click Customize and clear the Office Fonts check box. Once you're done, click Install and proceed as normal.
I Can't Install Office Updates!
Another installation issue with Microsoft Office: Mac 2011 comes in the shape of Microsoft Office Updates. If you followed the default installation and didn't make any changes to the installation location afterwards, this shouldn't occur, but if you moved Microsoft Office: Mac 2011 out of the Applications folder on your Mac or if you renamed or modified any of the existing files or folders within the default location, updates won't install.
This is because the various files and folders within the Microsoft Office: Mac 2011 directory are required for the successful running of the application suite.
If you have made any changes here, reverting to the original filenames will not help you. Instead, you will need to drag the Microsoft Office: Mac 2011 folder from Applications to Trash to delete the software, and then reinstall from your original disk or official download source.
Office Installer installs Office for Mac 2011 in the Applications folder. If you move the Microsoft Office 2011 folder to another location on your computer, or if you rename or modify any of the files in the Microsoft Office 2011 folder, you cannot install product updates. To correct this issue so that you can install product updates, drag the Microsoft Office 2011 folder to the Trash, and then reinstall Office 2011 from your original installation disk.
Avoiding Installation Issues – Follow the Guide!
As you can see, there are various problems that might cause your Microsoft Office: Mac 2011 installation to fail. The best way around these is to stick to the basic install without changing any of the options. There are various reasons why this is a good course of action, not least that making a change to the installation location might not sit well with any updates or additional content that you might download from Microsoft Office online.
Additionally, deviations from the basic installation pattern will make it difficult to trace problems that might occur later on, so for your first run perform a basic install – you will be able to upgrade this at some point in the future with a customized install if necessary.
References