Guide to Using PCAnywhere for Mac OS X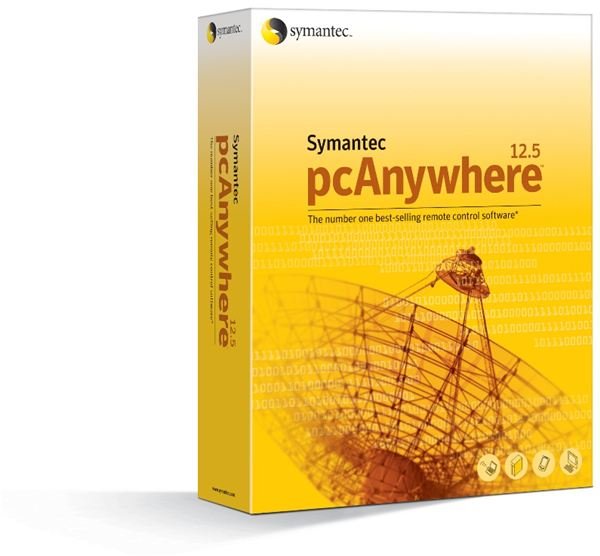 Remote desktop applications for Mac users have traditionally featured the facility to connect to an Apple computer from a Windows computer – but rarely the other way around. It almost seemed at one point that there was a technological inability to remote connect to a Windows PC from an Apple Mac, or at least a perceived indifference among the market for these products.
This certainly seems to be the case even now, several years after Apple's move to Intel processors and architecture for their computers in 2006. Since this time, more and more remote desktop applications have become available, but none of these offers the ability for a Mac user to remote connect to a Windows PC, or even a Linux device.
Which brings us neatly to pcAnywhere, the popular remote control application for Windows networks that features in its 12.5 release a Mac thin client component.
Are Your Systems Ready for pcAnywhere?
In order to use pcAnywhere with a Mac, you will need to first ensure that your Mac OS X computer is connected to a Windows network with pcAnywhere already installed on a host PC, which could be running any operating system from Windows 2000 to Windows 7. (Installation on the Windows PC is a case of inserting the pcAnywhere disc, running setup and working through the wizard, agreeing to the EULA, selecting a destination for the program to be installed to and selecting Host Administrator and Host Administrator Agent from the Custom Setup screen).
All of this is necessary for you to then connect to an Apple Mac OS X computer using pcAnywhere. With this sort of remote control access you can perform a variety of tasks, from file sharing and retrieval to performing desktop support tasks for a colleague.
Configuring a Windows PC for pcAnywhere
Once installed on your Windows computer, you should launch the pcAnywhere Host via Start > Programs > Symantec > Symantec pcAnywhere > Symantec pcAnywhere; after the software has loaded, go to Host.
On the left-hand side, select Edit Host Settings; this is where we configure the settings for the computer to make and receive remote desktop requests. Configure these settings by selecting the appropriate connection type and in the Next screen select the Call out option. For security's sake, in the following screen select the option to create a username and password for accessing the target computer (the Apple Mac OS X device) and then assign a name for the connection. Finally, confirm the details and click Finish.
With your PC configured to connect to your Apple, the time has come to set up pcAnywhere for Mac!
Installing pcAnywhere Thin Client on Mac OS X
In order to access a Mac OS X computer using pcAnywhere (and other solutions are available – see below) you will need to install the thin client component on your Mac.
Begin by logging into your Mac as the root user. This is disabled by default, and you will need to carry out the following steps to enable it; pcAnywhere requires this level of access for correct installation (and for uninstalling).
Open Apple > System Preferences… and in the View menu select Users & Groups. You will need to unlock this screen and enter the administrator password to proceed. Select Login Options… > Edit… > Open Directory Utility and again unlock this screen with the admin password.
Select Enable Root User from the Edit menu and then enter a password and verify it – this should be a completely new password, different to the one used for the administrator account. Once you're done here, insert the pcAnywhere disc into your Mac's optical drive.
In the Finder window, browse the disc and open Symantec pcAnywhere cross-platform, where you will find MacInstaller.app – double-click this to install.
Simply follow the on-screen instructions to proceed with the installation.
Starting a Remote Connection
Back on your Windows PC you will be able to establish a remote connection to your Mac running pcAnywhere client. This is easily done by opening the application (Start > Programs > Symantec > Symantec pcAnywhere > Symantec pcAnywhere) and selecting the connection that you configured earlier. PcAnywhere will detect the Mac and display it as an available device – confirm your credentials to connect!
Alternatives to pcAnywhere
As you can see, the process is pretty straightforward, except for the establishing of the root access in Mac OS X. The truth is, however, that there are several alternatives that you might feel more comfortable using. Unlike pcAnywhere, however, these are largely web-based rather than designed to sit on your own systems and infrastructure.
LogMeIn and GoToMyPC are both competent alternatives that allow access to the remote machine via a web browser; probably the perfect solution for connecting remotely to a device running a completely different operating system!
References