Tips for Converting DivX to Quicktime on Mac Os X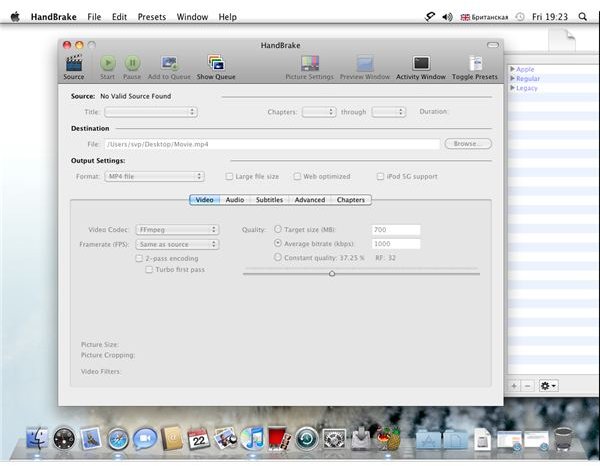 Have you ever felt that there are too many different video formats? With AVI, MOV, MPEG, WMV, FLV, Xvid and many others in use, it is easy to find yourself downloading a clip in a particular format only to find that you don't have the right software to enjoy the footage. While Mac OS X features the QuickTime media player to playback video clips, it isn't always possible with certain formats, such as DivX.
Usually QuickTime does a good job of playing back clips, but the DivX format is one that causes particular problems. The best solution to this problem is to try an alternative media player, but you can also convert the DivX file into a format that QuickTime can play back, such as MOV; there is also the option of adding a DivX player to QuickTime.
Whichever solution you choose, the important thing to note is that there are multiple workarounds available so it really is up to you to choose the one that suits you most.
Converting Movie File Formats
The most obvious way to watch a DivX format clip on QuickTime is probably to convert your DivX format clip into the native QuickTime MOV format.
There are various utilities available on the web that make this possible, although be warned that few of these tools are free. However there is one which you should already have installed on your Mac simply because it is pretty remarkable in its flexibility and zero cost.
Available from handbrake.fr/downloads.php, Handbrake is a free application for Mac OS X (and other operating systems) that allows you to convert a DivX format clip and save it in MOV format for viewing in QuickTime. This is easy to do: simply launch the app, click Source to find the DivX file and then use the Toggle Preset button to choose QuickTime as your output option. You can tweak the audio and alter the picture size or resolution if necessary. When you're happy, click Browse to choose the output destination and then click Start to convert the file. It shouldn't be long before you're enjoying the video clip in QuickTime!
Use the DivX Codec
If you're desperate to view DivX files in QuickTime, you might choose an alternative to a converter – such as the DivX codec, which can be installed on a Mac OS X computer thanks to the Perian codec pack.
Designed to deliver native support to QuickTime for many popular media formats, Perian – available from https://perian.org/#download – will easily playback DivX format clips. All you need to do is visit the link, download the DMG (disc image) file and launch the installation process. Perian is suitable for use on Mac OS X 10.4.7 or later, and once installed you will find that QuickTime is now able to deal with a much wider selection of media formats, including DivX! All you need to do is play the DivX file with QuickTime and you'll soon forget that there was ever a problem…
Why Not Try VideoLan's VLC Player?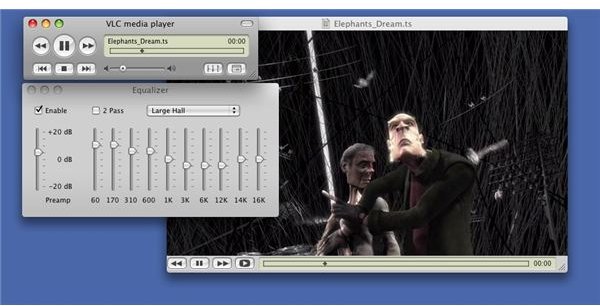 Another solution is to discard with QuickTime altogether and take advantage of the far more powerful media player from VideoLan. VLC Player is an open source media player available for pretty much any platform you can think of that not only plays virtually every video format in circulation, it also allows streaming of any currently playing clip to other devices on a local network.
To use VLC Player on your Mac, download from www.videolan.org and install the from the DMG file, following any on-screen prompts. The next part is really simple – once the application has installed, all you will need to do is use the File menu to Open the DivX video clip of your choice, and sit back and enjoy the film!
The Alternatives to Native Playback
Native playback of DivX clips in QuickTime would be far preferable to converting DivX or utilizing any of these additional apps, but while that remains an unavailable option we're limited to the workarounds described here.
While each has its drawbacks (additional downloads, time taken to convert data, completely ignoring QuickTime) they are all good alternatives. However, for the best results while adding a considerable set of new features that you may not have otherwise encountered (and with its own built-in codec pack) you could do a lot worse than to forget about QuickTime – a product that seems to age badly with each release of OS X – and give VLC Player a go.
It makes sense to do this or use the Perian codec pack – wasting time converting data which will then take up unnecessary space on your hard disk drive simply isn't worth the effort.
References
Screenshots provided by author.
Author's own experience.