Help! My Hp Printer is Asking for a Password? Mac Os X Help Guides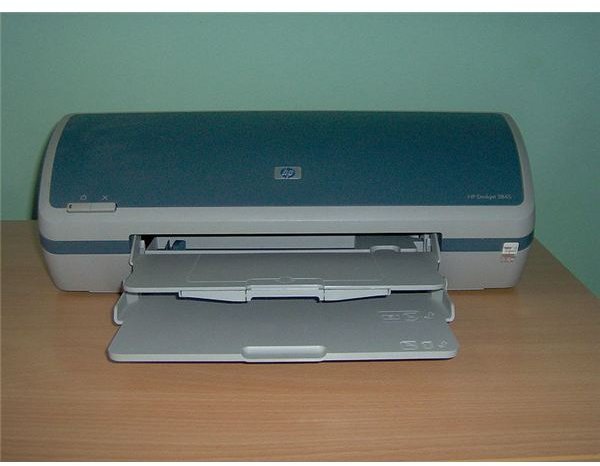 Home printing has become increasingly popular over the past few years as printers have become more and more affordable. It is now a simple task to print out documents and images on a home printer, and many current models also include a scanner which can be used for photocopying.
Other cool functions – much more than bells and whistles – are also available, such as Bluetooth and wireless b/g connectivity, allowing owners to print from any number of devices such as mobile phones and tablets; the list goes on!
In addition to providing enhanced connectivity and an improved focus on how consumers use printers, manufacturers such as HP have also expanded their support for other operating systems. This has resulted in a set of printers that are as fully functional under Mac OS X as they are under Windows, something that wasn't the case a few years ago.
With improved support, however, comes a new set of problems and issues. For instance, why would a HP printer ask for a password in Mac OS X? Normally this shouldn't happen, but if it does and the problem persists after restarting both your Mac and the printer, try the following steps depending on the scenario.
Does Your Printer Require Installation Privileges?
The probable scenario is that you're using a word processor or editing an image in iPhoto and have decided that the time has come to print out the file. So you carry out the usual steps to start printing only to discover that there is no printer configured on your Mac. The obvious response here would be to check the printer is correctly connected and install the correct software from the HP website for running the printer – but when you come to perform this task, all of a sudden… a password box appears!
Why does this happen?
Well, it's all down to the security of Mac OS X. Basically, you can't installed anything on a Mac without entering a password, typically that of the machine's administrator or primary user. If you're trying to install your printer (and it doesn't have to be a HP device) and its driver software asks for a password, before proceeding you will need to enter the password.
If you don't know what this is for whatever reason, you can reset it by inserting the OS X installer disc and restart your Mac while holding C. Soon some menus will appear, so choose Utilities > Reset Password in order to assign a password that you can recall. You should then be able to install the printer as normal.
Is Your HP Printer on a Wireless Network?
One reason why your printer might be asking for a password is because it is a wireless printer attached to a Wi-Fi network. Rather than connect to it with an Ethernet or USB cable, your computer might be connected to this output device via Wi-Fi. This Wi-Fi is probably secured using WPA or any of the similar encryption types.
It isn't unusual for wireless printers to be configured to request a password whenever a print job is sent, in order to prevent abuse from unauthorized users. In order to print to such a device, therefore, you will need to know what the password is. This should be found in your HP printer manual, but if not you should be able to use the common default, which is:
Username: admin
Password: [blank]
Using these credentials should allow you access to your printer. Typically these should only be used for the first time you use the device; as the default password isn't secure, you should take steps to update this as soon as possible.
Is It a Standard Network Printer?
On the other hand, if you are attempting to print to a standard network printer and a password box appears, you will need to consider why this is happening.
For instance, how is the printer bring shared? If it is attached to another computer then you might experience problems, particularly if the second computer is a Windows machine. While it is easy to setup seamless printer sharing between Mac OS X computers, sharing a printer from a Windows PC to an Apple Mac is a little different.
This process requires the Windows PC to be switched on and make the printer available for sharing across the network. If the connection was configured with the Printer Setup Utility then you will need the correct username and password for the Windows machine that the printer is connected to in order to proceed.
Using One Printer For Your Mac And PC provides full details on how to correctly configure a Windows PC, attached printer and sharing to a Mac computer – by following these steps you shouldn't have any further problems!
References