Getting the Most out of Apple Power Mac G5 Computer Desktops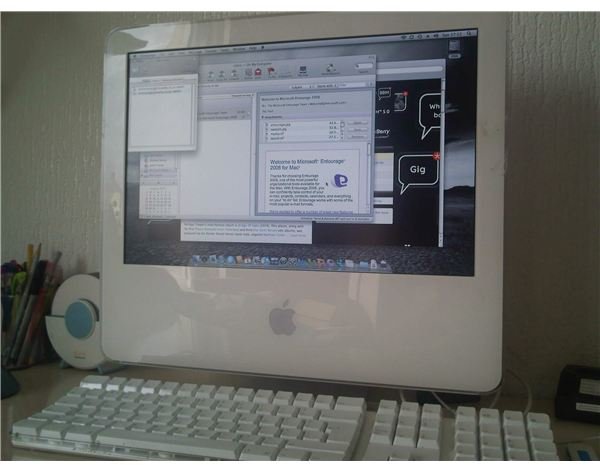 If you're looking forward to installing the new Mac OS X 10.7 release ("Lion") on your G5 Apple Macintosh, you're going to be in for some disappointment.
Sadly, due to the demands of modern computing and the task of keeping up with modern technology, G5 Macs are unsuitable for Lion to be installed on. This basically means that you won't be able to upgrade. If you missed the boat previously with the update to 10.6, then the story will have been the same.
The last release of Mac OS X that is suitable for a G5 Apple computer is 10.5, released in 2007.
So, what does this mean for a G5 Mac? Regardless of whether you are using a MacBook laptop, a Mac Mini or Power Mac desktop, G5 Apple computers can still find a new lease of life by performing some basic maintenance tasks and taking advantage of the best software released for that generation of computer. While there are plenty of reasons for purchasing a new computer in order to take advantage of the new operating system, this might not be practical, particularly if you are running legacy applications.
And in any case, who says that you have to upgrade?
Image provided by author.
Why Can't I Upgrade My G5 to OS X Lion?
Back when the G5 release of Apple Mac computers was released in 2005/2006, they were equipped with PowerPC processors and suitable chipset architectures. This was in sharp contrast to Windows computers, which up to Windows 7all run on processors and architectures provided by Intel for 32-bit machines and AMD for 64-bit machines.
This is the main reason why you were unable to install OS X on a standard PC.
However, it was around this time that Apple opted to discard the PowerPC CPUs in preference for Intel devices. This allows Macs to become even more powerful, as well as become suitable for dual-booting Windows.
The downside of this – a move that has been key in the current success of Apple – is that support for older Macs is being slowly phased out. This isn't unusual, but is particularly jarring considering that G5 models appear visibly similar to their modern counterparts.
It is the difference in processors that prevents an upgrade to OS X Lion from being possible for owners of G5 Macs. Apple would need to release a completely rewritten version of Lion for use on PowerPC devices, and now that these are becoming less common there seems to be no reason for this to be done.
Plenty of Life in G5 Yet!
However, you shouldn't be downhearted; there are plenty of ways in which you can continue to use your G5 until it eventually crumbles into dust!
After all, these Apple G5 computers (whether desktop Power Macs or Mac minis) are equipped with all of the necessary hardware expansions needed in modern computing (such as USB and Firewire) and you can easily polish their appearance and create the impression of a brand new Mac by purchasing one of the newer Apple keyboard and mouse devices.
Meanwhile, a G5 is just as suitable for syncing your iPhone with, and a vast selection of software is available for PowerPC Macs, from chat clients to productivity, media editing and Internet and email tools to video games.
When Apple first introduced OS X back in 2001, there was some concern that owners of OS9 devices wouldn't be able to upgrade. The G5 series of computers is now at this stage, but what might surprise you is that despite the oncoming of OS X and a new series of computers, the OS9 devices continued to be used by their owners, some of whom even found ways to hack their Macs in order to run OS X!
Other Uses for an Apple G5
As the G5 series of computers – particularly the iMacs – are particularly popular and look great, it is unlikely that these devices will suddenly stop being used just because Apple have released a new operating system.
For instance, you might use the Mac purely as a file server. This would be useful if you have a second computer (perhaps a netbook) and wish to store certain data on a different device.
Alternatively, you might choose to use your old Mac as a media center. While the native Quicktime player isn't suitable for 1080p movies, the Mac version of VLC Player makes displaying high definition content look like child's play. Better still, if you own a decent-sized iMac then you basically have a media center with a built-in monitor ready to run, with just a piece of media center software such as XBMC, Boxee or even QuickTime Broadcaster.
Pretty much any processor-intensive task can be performed on a G5 computer. You could setup your Mac as a dedicated machine for video editing, as the hub of a home music studio or for graphics processing without worrying about multitasking and getting emails on time.
Note that these older Macs have quite high power requirements - if you do choose to use your computer for either of these purposes, consider the effects of running the G5 Mac for hours on end with minimum use… the effect on your wallet and the environment could be quite steep!
Who Says You Have to Upgrade?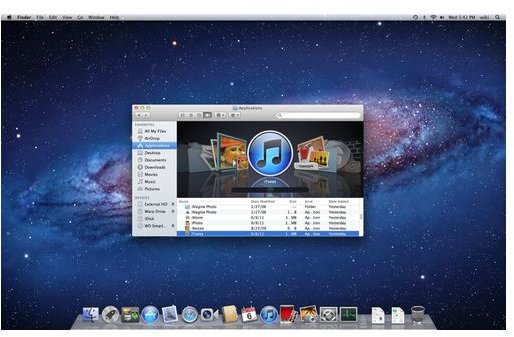 Ultimately, the only compulsion to upgrade to a brand new Mac in order to take advantage of OS X Lion is stylistic. Spending several hundred dollars on a new computer is fine, if you're happy with what you will be able to do with it, but if you have different requirements then upgrading could be a mistake.
For instance, you might have legacy applications that you access via Rosetta; how would you feel after spending all that money on an OS X Lion Mac only to find that Apple were no longer supporting Rosetta, and that the software could no longer be used?
While the computing world might be moving on, you can still use a G5 computer with its 1.5+ GHz CPU and 1 GB of RAM to perform an astounding array of tasks, from running Microsoft Office 2008 to creating amazing sounds with Garageband in iLife 09.
Older versions of Adobe Creative Suite - allowing you the power of PhotoShop and Illustrator, for example - QuarkXPress for desktop publishing and many other top quality productivity and multimedia apps are all designed to run on G5 computers running Mac OS X, and these applications don't feature any wildly different features to the current releases.
With several years' worth of software suitable for PowerPC processors ready to choose from, simply upgrading so that you can be part of something is a mistake, particularly when you are already part of something – a user of one of the most impressive range of Apple computers ever. The G5 range was a stunning and revolutionary selection of devices that finally confirmed that Apple were capable of building decent computers as well as operating systems.
Keep hold of that G5 – you'll regret it if you don't.
Image credit: Wikimedia Commons/JohnHWiki
References
Author's Own Experience