Upgrading from Microsoft Office 2007 for Macs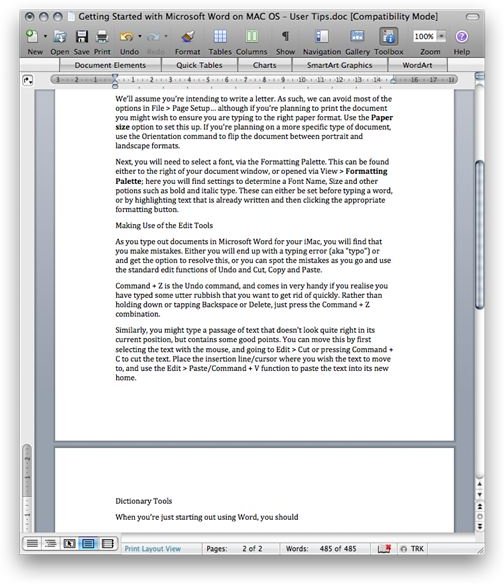 If you have been looking for some office software for your Mac, you could do a lot worse than the Microsoft Office suite. While there are plenty of cheaper (even free) alternatives, Microsoft Office offers good compatibility with documents created on the Windows version. If you work in an environment where both Macs and Windows PCs are is use, running MS Office for OS X would seem to be a sensible choice.
But which version should you use? Microsoft Office 2007 is widely used in businesses across North America and Europe, despite it being succeeded by Office 2010 on Windows. But what about Mac OS X?
The fact is, there is no Office 2007 for Mac. What there is instead is Microsoft Office: Mac 2008, the Apple Mac equivalent of Office 2007. Now superseded by Microsoft Office: Mac 2011, the 2008 version nevertheless remains a popular choice and many people still use it.
Don't you think it is time to upgrade?
Same Title, Very Different Package
There are various reasons why you should upgrade from Microsoft Office: Mac 2008 to the 2011 version. In many ways the older version feels like a token effort, and more importantly runs like a Windows application that has been retooled to look like OS X software, something that many Mac users won't be that happy about.
Meanwhile, Microsoft Office: Mac 2011 makes the effort to deliver a much better level of integration with Windows versions of the software without looking like it has just been re-bundled. Sadly, though, Microsoft Office: Mac 2011 isn't compatible with PowerPC Macs, which means that only newer, post-2006 devices will be able to run the software.
The task of upgrading your Mac will probably be a priority over upgrading your copy of Office, but if you purchased Microsoft Office: Mac 2008 in the months prior to the release of Office 2011, you should have the chance to upgrade to the later version for free. Considering the differences between the two versions, the constituent applications and the revisions to the user interface in Office 2011, this is an option that you should be pursuing.
Differences Between Microsoft Office: Mac 2008 and 2011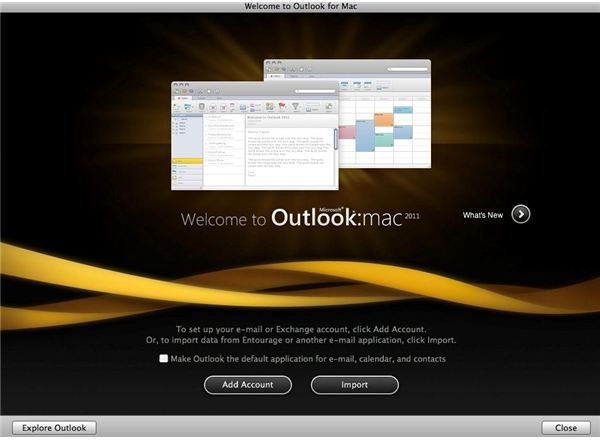 Naturally, talking about upgrading is a very different thing from actually upgrading – but what will you get when the change is made?
The various applications that comprise Microsoft Office: Mac have changed between the two versions, with Microsoft making a concerted effort to align the later release with the Windows versions, Microsoft Office 2010.
One result of this is the discarding of the Entourage email application, a poor relative to Outlook that attempted to be unnecessarily cool and hip rather than functioning on the basics such as managing emails. Instead, Office 2011 features a new Mac version of Outlook (pictured). While there are still a few drawbacks in functionality – iCal is still not supported, for instance – this makes for a much more rounded experience.
When Microsoft released Microsoft Office 2007, they introduced a number of changes, most notably a new set of document formats, based on the open XML standard. For instance, .DOC files would no longer be the preferred file type for Word, where .DOCX would be used instead.
This new standard is continued in Office 2011, although the main difference is that now the .DOCX format has become much more popular. While .DOC format documents are still in use, by default Word 2011 will use create new files DOCX.
Elsewhere, things are pretty similar. PowerPoint is still very good but not as accomplished a presentation application as iWork's Keynote, while Access is still less usable than its Windows version.
Improved User Interface
The main difference between the versions, however, is in the appearance. Subsequent versions of Microsoft Office: Mac have seen revisions of the user interface since 2004. This release was quite successful, with useful floating menus providing easy access to all of the usual tools and menus, but the half-hearted introduction of the Office 2007 ribbon in the Office 2008 release for the Mac threw a lot of people off in the direction of iWork.
Thankfully, Microsoft Office: Mac 2011 addresses the balance, somewhat, presenting a ribbon-based user interface that nevertheless feels at home on Mac OS X. Tools and functions are easy to find and all of the behind-the-scenes settings and options can be easily reached and adjusted.
Should I Upgrade?
If your Mac is too old and you don't have the money to upgrade, then sticking with Microsoft Office: Mac 2008 won't cause you too many problems. However, if the opportunity presents itself to upgrade your Mac then an upgrade to Microsoft Office: Mac 2011 shouldn't be far behind.
Upgrades aren't for everybody, of course. You might have had enough of Office 2008 and decided instead to look for an alternative. There are several office suites available for Mac OS X, from iWork to the various open source alternatives such as OpenOffice and NeoOffice. These are free, and offer many of the functions you would find in paid office software.
References
Author's own experience.
Screenshots provided by author.