Mac OS X Shredder: Free Options to Protect Your Privacy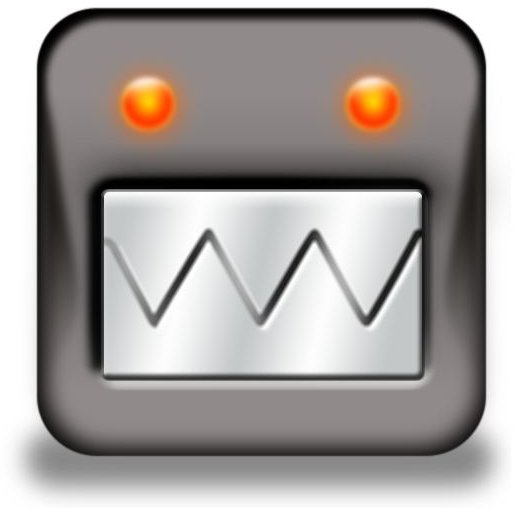 On Mac OS X there are three easy (and free!) ways to protect your data by shredding your deleted files. This is important because when you delete a file on Mac OS X the data is not actually gone until you overwrite that section of your disk with new data. For more information on how the Mac OS X file system works when it comes to deleted files and your privacy please see an article I wrote a while back called "Secure File Erase in Mac OS X. Shred Your Files!". I go into a lot more detail in that article about how the shredding of files works and why you should shred your files. This article will concentrate on three free tools that allow you to securely erase your files by shredding them…
(Image: https://www.dekorte.com/projects/shareware/Shredder/images/Shredder.png)
Mac OS X's "Empty Trash Securely" Feature
Often overlooked by Mac OS X users, Empty Trash Securely is a great way to ensure that all files that pass through your Trash are securely erased. This makes the process of emptying the Trash take a lot more time, the data is overwritten by meaningless data, but I highly recommend it. This is a fantastic option if you want all files you remove from your hard drive to be "shredded." This option is free, built-in and one of the best ways to make sure your private files stay… private. If you are going to make use of one of these free tools I urge you, at the very least, to make use of this built-in function. The cost to you is nothing, there is no additional software to download and you will have the peace of mind that your files are being disposed of in a safe and secure manner.
To access the Empty Trash Securely option in Mac OS X click Finder > Secure Empty Trash. As I said above, this process can take a long time depending on the size and amount of files in your Trash. The location of the files on your hard drive will be overwritten with meaningless data, ensuring that the files can never be recovered (keep this point in mind should you frequently delete files you don't mean to and have to recover them), resulting in the extra time. Time well spent in my opinion and if the extra time it takes to shred your files is an issue you can always setup your Mac to automatically securely empty your trash at the end of each day while you sleep.
Shredder by Steve Dekorte
Aptly named Shredder, this shareware program does exactly what it was designed to do: securely erase your files. You simply place the Shredder.app file in your dock (or any other easily accessible spot) and drag any files that contain sensitive information onto the Shredder icon. The program does the rest. All options are available in the shareware version of Shredder for Mac OS X except the ability to securely erase free space. If you are interested in securely erasing your free space please see my article "Secure File Erase in Mac OS X. Shred Your Files!" for a detailed and free way to do this.
Please see references section for download link.
Shredder Dashboard Widget
Shredder for you Mac OS X dashboard is an easy to use widget that will shred any file you drag onto it. It has three settings; low, medium and high to make sure it meets the needs of different users who require different levels of security. Hit the hotkey for your dashboard, grab the file you want to securely erase and drop the file onto the Shredder icon. That's it; your data is gone and safe from being recovered by a malicious user. If you use this dashboard widget I recommend you set it to the "high" setting to ensure your files can never be recovered.
Please see references section for download link.
In the end, no matter which of these Mac utilities you use, shredding files that contain sensitive information when you are done with them is an essential step to protecting your privacy on Mac OS X. I personally shred all files when I trash them but at the very least I recommend all users shred specific files based on what they contain. Things like digital bank statements, digital credit card statements and the like should always be shredded! You should take your digital privacy on Mac OS X very seriously because you can be sure malicious users are taking their job of stealing your personal information seriously.
References
Bright Hub, Secure File Erase in Mac OS X