iMac Video Capture Card Reviews: Our Picks for the Best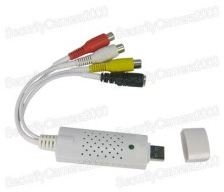 Video Capturing 101
If you're looking for iMac video capture card reviews, you've come to the right place. But what if you don't even know what a video capture card is, or why anyone would ever want one? That's where I come in. "Video capture cards" are basically what they sound like: they allow you to record something directly from your TV onto your Mac coputer without the need to carefully aim a camera at your TV and then settle for poor quality/ Sounds great, right? Well, it is, if that seems like your fancy.
Here are some great ways to capture that elusive video from your TV right onto your Mac.
El Cheapo: "USB 2.0 Video Audio Capture Card Adapter Recorder"
Despite possibly the single most generic name for a product ever invented by a human, the USB 2.0 Video Audio Capture Card Adapter Recorder (yikes, that's a mouthful!) does one simple task, and it does it really cheaply. Can you guess what that task is?
Yup! It records video directly from any source you can connect to your TV and pops it right into your Mac. "Awesome!" you say, "But there must be a downside?" Unfortunately, you're right.
Being the cheapest way to capture video in this manner, it's also the least reliable in terms of quality. This isn't something that will last you a hundred years, and it doesn't record in the absolute highest definition the human race as ever seen. However, it's cheap (usually around $30) and it works. For a lot of people, that's all they need. If you're looking for something a little more high end, though, read on.
Top-notch: AJA KONA LHi Mac Video Capture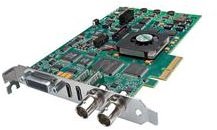 With our second item on this list, we jump directly from the least expensive to the most expensive, and boy is this one pricey! Let's pretend for one minute that you have a lot of money to spare, or you need this capture card for professional purposes. If that's the case, then you shouldn't have too much of an issue plopping down a whopping $1500 for the AJA KONA LHi capture card, which is definitely the most versatile device on this list. Unfortunately, it has a very, very long list of drawbacks, including (but not limited to) the massively high price in comparison to the rest of the items on this list, the fact that it needs to be internally installed (meaning you need a knowledge of computers before you can get it to work), and did I mention the ridiculously high price?
But hey, let's say you can afford it. What exactly are you getting with this? Well the AJA KONA LHi card allows you to take professional grade footage and import it directly into either Quicktime (the native Mac video player) or right into the wonderful video editor that is Final Cut Pro. Basically, if you need to use your captured footage for professional purposes, you will definitely want to be saving up for this one. In addition, it sports the ability to auto-compress files or import them completely uncompressed, as well as being a bridge between analog and digital. What does that mean, exactly? Well, you remember those old VHSes? You can finally import those into your computer with this device. Pretty awesome if you ask me!
Casual Fun: USB 2.0 TV Video Capture Adapter Card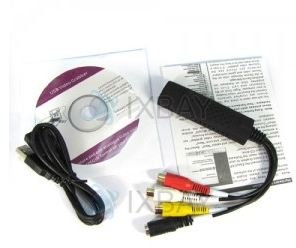 Okay okay, fine, you aren't ridiculously rich and you don't need something professional-grade to get the job done. Maybe you just want to do a little fun movie editing in your spare time? Okay, I can help you with that as well! Check out the USB 2.0 TV Video Capture Adapter Card from Cinco, which is a fun little tool that is sort of like the older brother to the first item on this list.
This device is modeled in a very similar way to the Video Audio Capture Card aforementioned, but it has one distinct advantage: It comes with pretty decent video-editing software as well, called "Ulead Video Studio", which is titled a 'professional' program by the company, but… well… it's probably more or less just an iMovie-style application. Great for casual fun, but not so much if you wanna get professional! But hey, at the $35 price point, you probably aren't getting professional anyway, and that's really the great thing about this one: It does its job, and it doesn't charge you an arm and a leg to get it done.
Best All-around: Pinnacle Studio MovieBox Ultimate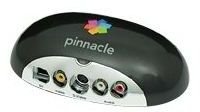 "This article sucks!" you exclaim, for some reason rather enraged. "I'm not a professional, but I don't want to go with the crappiest cheap hardware available…"
Fear not, Internet denizen, there is even an option for you! It's called the "Pinnacle," and it is my personal favorite iMac video capture card because it's so middleman. The price isn't ridiculously high ($129), it comes with decent video editing software, it records in high definition and standard definition; really there isn't more you could want! What's great is that aside from the price, there really isn't even a catch to all of this. You just plug it in and go, not to mention the massive list of devices you can record from. Essentially any analog or digital source with a R/W/Y output cord can be plugged right in and then all you have to do is hit record. From home movies to HD films, the Pinnacle does it all!
References
All images and information come from either author knowledge of the aforementioned accessories, or from their respective purchase links.
Purchase Links