Reviews of Portable External Hard Drives for Mac Computers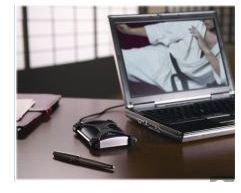 Iomega eGo
I've always championed the hard drives that Iomega makes, and for good reason. Everyone I know that has one loves the portability, the massive size, and the incredibly quick speeds. This coupled with a price that is more then reasonable, with the 1TB model starting at just $100, make these amazing drives. Now, think about that for a second: Many 1TB hard drives that serve an internal purpose go for double or triple that price, and those don't have any sort of portability at all. In addition,the eGo comes with an outer casing that is fitted for long falls, meaning you can drop it up to seven feel onto a hard surface with no worry of it breaking.
Now, there is a downside to this whole thing, unfortunately. Some buyers reported faulty devices, and while I have no personal experience with broken drives, rumor has it that the Iomega tech support is completely unhelpful. Still, a 1TB hard drive at $100? Come on now, can you really pass that up?
We didn't think so.
My Passport Essential SE 1 TB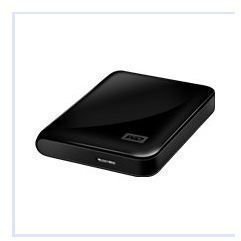 My Passport is a relatively new face on the block for portable hard drives, and I've never actually had the pleasure of writing about them. Don't let you think this lack of face time on BrightHub implies a lack of functionality, though. The Essential SE 1TB hard drive is no small player in this game, but it's not just because of the large storage capacity (which is quite large)- it also has one of the fastest speeds for external hard drives at a whopping 5GB per second. Yea, you heard me right. Five gigabytes per second can be transfered via USB 2.0 ports, which is the equivalent to five full HD movies, literally thousands of songs, or tens of thousands (maybe even hundreds of thousands!) of text files for every second you're copying.
Additionally, the My Passport drive features advanced encryption features, so only you will be able to access the files on it, unless for some reason there is a high level government conspiracy and the FBI are called in to crack the encryption. They might be able to do it.
But for your purposes, the encryption available on the device should serve you just fine. The My Passport Essential SE comes in just the 1TB model and retails for $120 in store, $100 online.
FreeAgent 1TB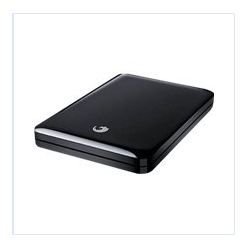 Another hard drive that sports a small design with a relatively large capacity is the drive called the "FreeAgent". Now, while I'm insistent that this is just another drive by the same people who made the aforementioned "My Passport" external hard drive (seriously, they look almost identical), the fact of the matter is that this is an economy hard drive for people who don't have quite as much money to spend on a hard drive, but still need the functionality, portability, and design of the bigger guns in this race.
Coming in at just $85 online, this one boasts a speedy 480MBPS, which isn't nearly as fast as the other drives on this list, but you can still completely fill the hard drive with information in just 35 minutes or so. Considering you'll almost never have 1TB of data to transfer all at one time, this speed should more than suffice for the things you'd want to do with it. In comparison, you can transfer one HD movie in about two seconds, or a few hundred songs per second. Clearly, it shouldn't be an issue for the traditional consumer, but who knows; some people have the need to move large quantities of files frequently. If you're one of those people, perhaps this hard drive isn't for you.
WD Elements SE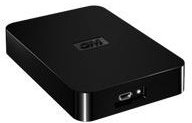 Another new face on the block (as far as I'm concerned anyway) is a hard drive by a company named WD Elements, and it's… well, it's really not all that special in terms of its place on this list. Once again, it's a more consumer-friendly product in terms of pricing, clocking in at $85 dollars, carrying a capacity of 1TB and a connection speed of 480 megabytes per second. So what makes this one stand out? Well, aside from its sleek design, I will admit that the WD Elements drive shown here does boast a very strong approval rating from customers. Very few people have complained of hardware failures, and most people are quite pleased with the purchase they made.
Of course, it really is just a "gets the job done but isn't that marvelous" sort of product. No blazing write speeds, no crazy capacity, and no ridiculously low price. Still, there's always something to be said for that faithful old standby, and this one sure does look like that sort of product.
References
Image References:
All images are taken from their respective product pages.
Information References:
All information is taken either from author knowledge or from products' respective purchase links.
Purchase Links: