Business Card Scanners for Mac OS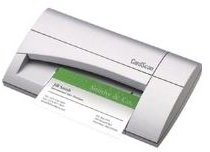 Fumbling With Business Cards
Just last week I was in Los Angeles for the Electronic Entertainment Expo, and I exchanged more business cards there than I ever have in my life. My wallet was bulging, my pockets were bulging, and business cards were falling all over the place when I was in the hotel room. There had to be a better way for me to keep track of these people without making a gigantic mess of my hotel… Oh wait! There is!
They're called 'Business Card Scanners', and they allow you to scan business cards into your computer and automatically add the name, address, contact info, and anything else into your address book of choice. All of this makes your organization of people and their personal information much easier, so ask yourself: Do I like organization, or do I like being stressed over disorganization?
CardScan 1750381
Sure, the name doesn't roll off the tongue, but the CardScan 1750381 is a portable business card scanner that can power through 30
business cards in a minute, which makes it not only the smallest, but the quickest scanner on this list. Upon its release, the CardScan 1750381 was one of the only business card scanners on the market that supported Mac OS 10.5, the latest and greatest operating system from Apple, and it works simply by plugging it in via a USB port. Don't worry though- you don't need a USB 2.0 port to make this work. Any old USB hub will work just fine.
The only downside to the device is the fact that it's priced at $250, which makes it remarkably expensive for the tasks it completes. But hey, if you have the money, why not go for the best?
Visioneer XCARD-SCAN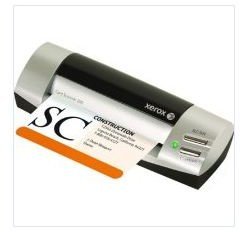 Visioneer is a company known for many of their business related products, and when they came out with a fairly affordable business card scanner that is compatible with Mac, it added yet another great product to the market of things that can help you stay organized in an increasingly disorganized world. This piece of hardware clocks in at around $150, making it much cheaper than the hand held scanner listed before, but it's also much larger. While it could still fit in a purse or bag, you most certainly won't be taking this one along with you in your pocket.
Still, with the ability to automatically important names and phone numbers into your address book, that slight downside and cheaper price point might be enough to sway some buyers into picking up Visioneer's take on this useful device.
Penpower WCMPLS1EN WORLDCARD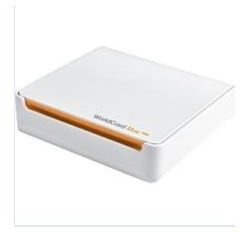 Let's be honest here: A lot of people care about how the device that's going to sit on their desk looks next to that fancy monitor and nice white Mac computer they bought. I get that. It makes sense. For all of you aesthetically inclined people out there comes a product from Penpower that does everything you'd expect without the extra hassle of hiding it when people come over. The Penpower WORLDCARD business card scanner allows you to quickly and efficiently scan business cards into Address Book, and then allows you to export those contacts onto iPhone iPad, making it a remarkably versatile device that handles everything you need it to.
Another upside to the WORLDCARD is that it's nice to see next to the white aesthetic that Apple has put out, and it won't break your bank. It's the second cheapest product on this list, clocking in at $130.
Plustek MobileOffice S800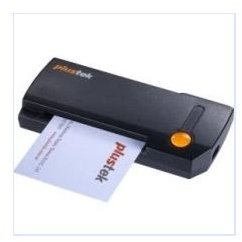 So you just got charged a hundred dollars for going one cent in the negative in your bank account. Needless to say, you're a little down on your financial luck, and you need to save money while still getting a hold of a business card scanner that can do everything the big guns do without stealing that last bit of money you have. Thankfully, we've got you covered. Or, Plustek has got you covered, anyway, because they've come out with a business card scanner called the "MobileOffice S800" that costs under $100 and still has the functionality of the previously mentioned ones on this list.
After you scan the cards, you can export information to an address book style application for easy access and easy storage, and it all comes in a little device that isn't much bigger than a first generation Game Boy. Be wary, though: On paper, it looks great, but if you buy the cheapest product you're going to get the cheapest product. Things break, and usually you get what you pay for. Whether this still applies six months down to road for the Plustek scanner is yet to be seen.
Purchase Links/References
All images and information comes from the following links, which are also purchase links: