Essential Mac Codecs for QuickTime: Try Perian & Flip4Mac WMV for Quicktime Codecs for Your Mac OS X

Video File Formats
In my personal computing life with a PC, I've tailor-fit my computer to be able to play any video file I've collected over time. And in the years of use, I've garnered a lot of media files, especially videos of family affairs, birthdays, clips from movies and concerts I've downloaded from my camcorders, digital cameras, and the internet.
This large library of videos are something I treasure and would like to keep and re-play over and over, and would like to transfer over to my Mac. Although Mac OS X's QuickTime is a great media player, a substantial amount of my videos were, simply put, unplayable. Some of my videos were set in DivX, while some were set in Windows' proprietary video file format in .wmv (Windows Movie).
I did not want to have to convert all the many videos I already had in my previous computer. And I thought to myself that there had to be codecs out there for Mac that will facilitate native playback for the various video file formats I already have. And at that time, for a new switcher from PC to Mac, I went to search for video codecs.
As I googled away, looking for codecs for QuickTime, I was lucky enough to encounter Perian and Flip4Mac WMV, even luckier upon learning that both are freeware. These two codec packs are very useful install-once-play-everything kind of codecs for the Mac, allowing you to be able to watch virtually any video file right within QuickTime.
Perian
Perian is dubbed by its developers as the swiss-army knife for QuickTime. It is a free and open source QuickTime component that provides native support for many popular video formats that QuickTime normally does not play. The file formats and video types it adds additional codecs for are AVI, DIVX, FLV, MS-MPEG4, WMA (Windows Media Audio), AVI support for AAC, AC3 Audio, and much more.
Once installed, a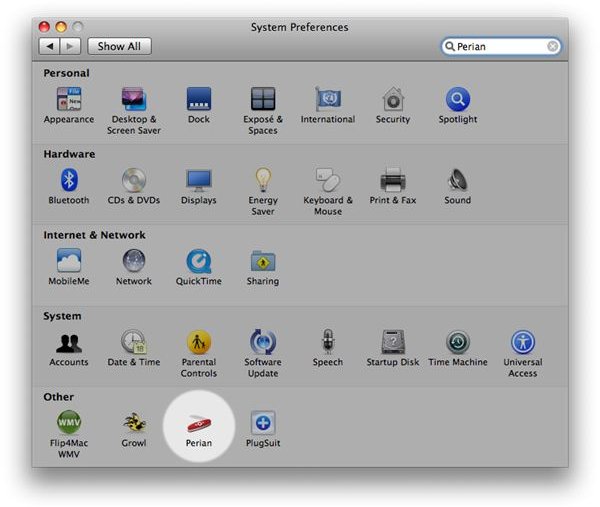 , allowing users to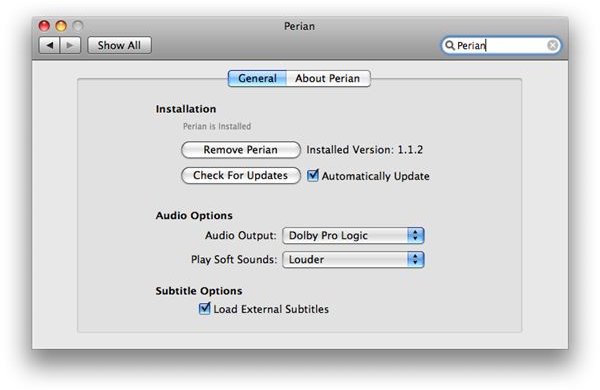 such as selecting the Audio Output mode, and handling soft video sounds to be played louder.
Perian is a great add-on component for QuickTime and makes watching media files in QuickTime. But there's still one more media file that Perian that does not cover: WMV.
Flip4Mac WMV

Flip4Mac WMV is yet another small add-on for QuickTime that allows native support for Windows Media Video file formats (WMV). Instead of having to worry about converting your PC videos from .wmv to another file format, or having to install yet another app just to play .wmv (Windows Media Player for Mac), why not integrate .wmv playback with QuickTime itself?
Once installed, Flip4Mac WMV also adds a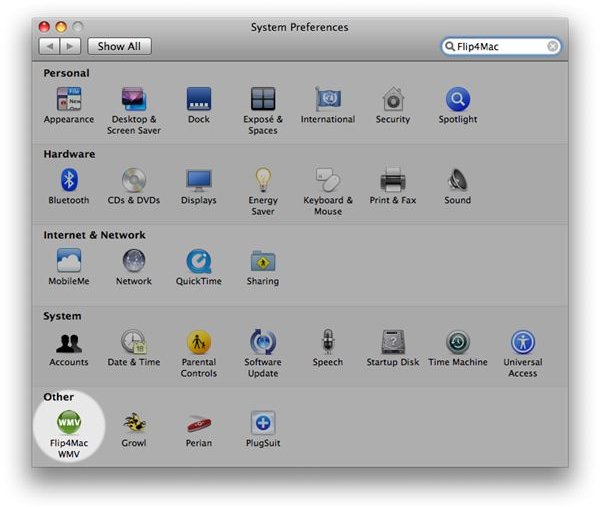 where you can also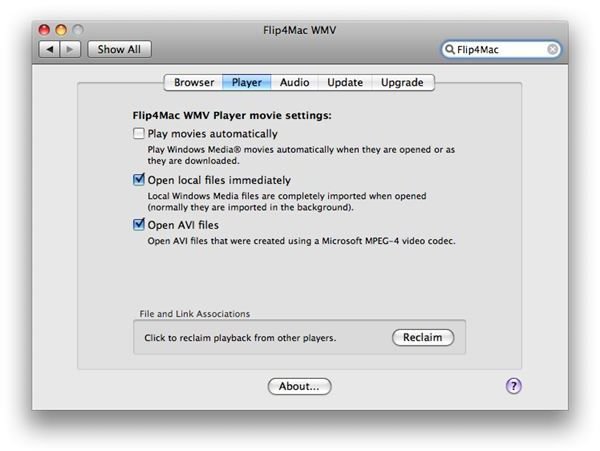 how your Mac handles .wmv files whether they're located in your hard drive, or streaming from your browser.
With Flip4Mac, you can playback the .wmv right in QuickTime with just a double-click. Flip4Mac WMV sets QuickTime as the default player whenever a .wmv file is opened, and it runs quite smoothly. You wouldn't be able to to notice the difference between video files, whether they are .mov, .wmv, .avi and so on.
Codecs And QuickLook
It's also a nice touch to know that both codec packs integrate well with Mac OS X's QuickLook, one of Leopard's great features to quickly view a file, play audio, or watch videos right in Finder without having to run the application for it. So when browsing your files in Finder, you can still view your video files that Mac OS X does not support by default seamlessly using QuickLook with Perian and Flip4Mac WMV installed.