Are You a Student? Microsoft Office: Mac Can Be Had at a Reduced Price!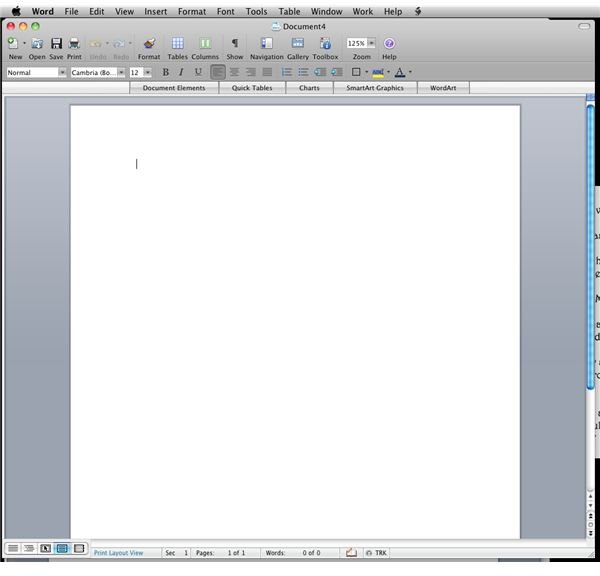 Microsoft Office Versions for Students with Macs
Microsoft offers two different versions of the Office suite designed for students and educators who want to run the software on a Mac. The skinniest version is Office: Mac Home & Student. Office: Mac Academic includes more functionality and is targeted for students and faculty of colleges and universities. Microsoft imposes certain conditions on whether you are eligible to buy these versions because the pricing is lower than professional versions.
Office: Mac Home & Student
This suite of workflow software includes Microsoft Word, PowerPoint and Excel. As the title suggests, it is meant for home use and school children from kindergarten through Grade 12. It carries a perpetual license, which means that it doesn't expire, and is for everyday homework and household tasks. Microsoft specifies that it is not for commercial use.
The stipulation is that this version is only to be used for home and school kids. However, Microsoft doesn't make you jump through hoops to prove how you will use it. This can't be said for the beefier Office: Mac Academic software suite.
Office: Mac Home & Student comes with 90 days of tech support included in the price. In addition to buying it at a brick-and-mortar store, you can buy and download it online without waiting to receive a hard copy of the media.
If you want to try it, Microsoft lets you download a trial version that expires in 30 days.
Office: Mac Academic
The Academic version of Microsoft's Office suite has Outlook, Publisher and Access in addition to Word, PowerPoint and Excel found in the smaller Home & Student version. The price for the Academic suite is significantly lower than the Home & Student one.
The lower price may be due to the fact that Microsoft requires a customer to prove enrollment in an institution of higher learning geographically located in the United States in order to buy it. The process, which can be done online, consists of entering your school email address. If it is a valid email address and has an .edu suffix, you're in. In addition, Microsoft provides a list of over 200 schools that are pre-approved. If your school is not on the list, Microsoft does some research to verify your school.
If you don't have an .edu email address, you can submit other proof that you are actively enrolled in a college or university for at least 0.5 credit hours. Proof could be a scan of your student ID card or paid tuition receipt with your name and the name of the school on it. You can send the proof documents through the Microsoft website. It takes up to two weeks for the verification process.
With purchase, you get 90 days of tech support included as well as a perpetual license. The license is not transferable. You can download the software from the Microsoft website or buy hard media at a software retailer.
Like the Home & Student version, you can download a 30-day trial version of Office: Mac Academic on the Microsoft website.
References
https://store.digitalriver.com/store?SiteID=msshus&Action=DisplayHomePage&pgm=74950800&resid=TeOHVgoHAtYAAHJ1zwUAAAAy&rests=1306777808097
Screenshot provided by writer.