Remind Yourself With Mac Sticky Notes Apps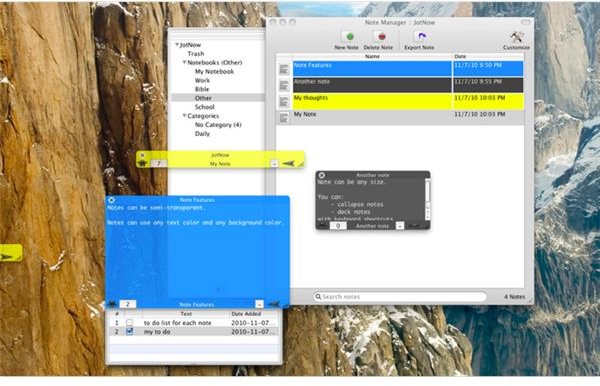 JotNow - The $1 Sticky Note App
Starting on the cheap end of things is an app called "JotNow", which is about as basic and streamlined as things can get when it
comes to Mac sticky notes apps. To start, it allows you to post unlimited sticky notes and unlimited reminders to yourself for later access, but it does so in a way that makes it as easy as possible to create and access the notes you've made. You can control the whole app without a mouse, so as soon as you get the hotkeys down you can create as fast as your fingers allow you to type.
Desktop Notes - Simple, Yet Efficient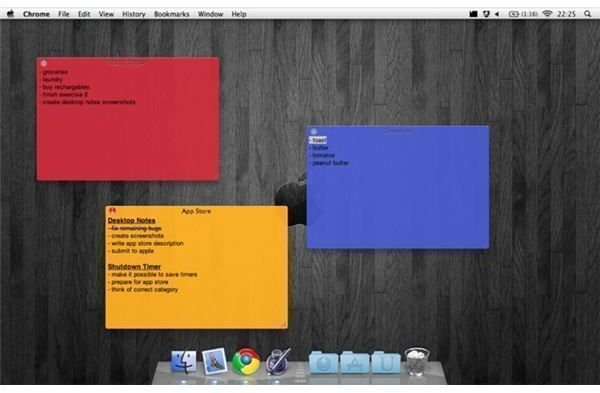 At just $1.99, Desktop Notes is the next step up in pricing for sticky notes apps, but it's not really much more complex than JotNow. On one hand, this is incredibly useful: The simplicity of the whole application is great, and you can have it constantly running in the background, accessible through a menu bar icon as opposed to something on the dock. On the other hand, paying double the price for something less complex is something a lot of people would see as a downer. The bottom line? Buy it if you like simple and quick, not complex and deep.
Sticky Notes - Adding That Extra Layer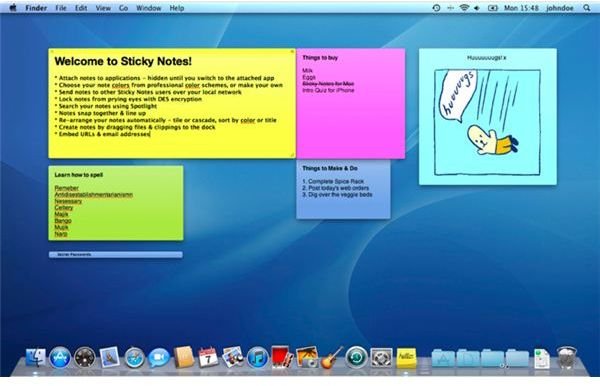 Jumping up to the $7.99 price range will show us an app aptly named "Sticky Notes", and it's essentially what happens if you take the aforementioned apps and combine them with the ability to tie notes to applications and send sticky notes to other users of the app. While it also boasts a few other nice features such as "locking" your notes so prying eyes can't see them and the ability to choose between many nice looking colors, a lot of people will find that $7.99 is too high a price to pay for what you're getting. I personally would be inclined to agree. Still, if you really truly want the additions offered here and you have the money, you can't do a lot better than Sticky Notes.
CM Note Keeper - The Upper Class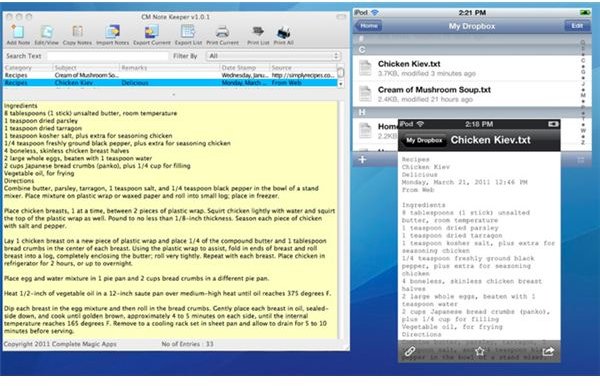 A lot of you may be thinking "Austin, upper class sticky note apps seems like kind of an oxymoron!", and you'd be right. Despite the fact that it may be the most expensive item on this list, the fact of the matter remains that CM Note Keeper is still a sticky note application, and its primary function is to leave sticky notes around your computer. The reason you'll be forking out $12.99 for this app, however, is because it supports export and import functions from text files, DropBox transfer of notes, a highly customizable display, and the ability to search through your notes by keyword. This makes it the best of the best, but whether it's worth thirteen times more than the first app on this list is really up to you.
References
- All information and screenshots are by the author, or from the application's respective download links.
Download Links