The Best Mac External Hard Drives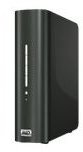 External Hard Drives? What For?
Picture this: You're sitting at your desk, downloading a brand new computer application that allows you to control your brain just by thinking, when a notification pops up.
"You have run out of hard drive space."
"Argh!" you scream. You were so close to getting that fancy new program, but it looks like you'll need to get some more space before you can finish the download. This is where external hard drives come in. An external hard drive is sort of like a flash drive, only much bigger. It acts as a storage device for the long term storage of files that you won't need to access too often, although if you do need to get them, it's only a click away. They plug directly into your USB port, so there's no worry about not being able to use them. However, one thing you do have to worry about is whether your buying the best hard drive you can.
FreeAgent 2 TB External Drive
The first item on my list is an external hard drive by Seagate, and it's a big one. Let's say you have a 500 Gigabyte hard drive now. That's pretty big, right? Well, take that and multiply it by four, and you get the FreeAgent 2 Terabyte External Hard Drive. This hard drive is nothing short of huge, with more space than you could probably ever fill up, even if you downloaded every song and movie you saw for the next five years. What's useful about this drive is that it's compatible with USB 3.0 and FireWire, as well as the industry standard USB 2.0, making it about as versatile as you can get.
"My Book" External Drive
One thing people look for in external drives is something that not only functions, but also looks nice sitting next to their computer on their desk. This is the idea behind the "My Book" hard drives, which are meant to use the latest technology, transfer at the fastest speeds (480Mbps), but not have to sacrifice design in order to do it. It's sleek and it's elegant, but it's also clunkier than many other EHDs (external hard drives), so if you're looking for something more portable you may want to check elsewhere. The 1TB model is also a bit smaller in capacity than the other drives on this list, but at just $78 online, it'd be hard to turn down.
Iomega eGO 2TB Hard Drive
No matter what anyone else tells me, I will always champion the Iomega series of hard drives as the best of the best for a multitude of reasons.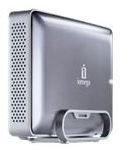 To start, they're by far the nicest looking next to a new silver Macbook, but they're also small. Some of their models (even ones as high in capacity as 500GB) are no bigger than a wallet, so you can stick them in your pocket and carry them around without issue. This larger, 2TB (2000GB) model isn't quite so easy to carry, but it comes with free security software, USB 2.0 compatibility, a FireWire 400 to 800 cord, and support for FireWire in general. Add a price of $150, and you've got a combination that is hard to beat.
References:
Images and information all come from respective purchase links, located below.
Purchase Links