No Skype Video On Your Macbook Pro?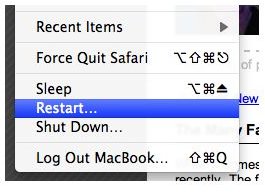 The Many Faces of Skype Video Problems
When it comes to computer problems, things can be narrowed down to two categories: The ones that have always been there, and the ones that started recently. The former of these two simply means that you've never been able to get your desired feature to work, whereas the latter means that recently, the feature stopped working for an unexplained reason. The first step to fixing any problems, be it a hard drive malfunction or a lack of functional Skype video chatting, is to figure out which one of these categories your problem falls into it.
If Video Never Worked: Reboot and Retry
Sometimes, the most versatile tool for fixing things on your computer is the "Reboot and Retry" method. This essentially means that, starting from the "highest level" (explained in a moment), reboot that level and then retry it for better results. In the case of Skype, the highest level of operation you're going to be using is the device itself, so first just unplug and replug your camera.
If you still get no results, the next level down is the program your device is running on, in this case Skype. Close all Skype chats, quit the application and wait a few moments before starting it back up.
The last level of operation is the actual system your application is running on, which is the computer itself. For this step, close Skype, close all other applications, and shut down your system. After a few minutes, boot it back up and see what happens. If it works, then you're in luck, because the problem was likely just a temporary malfunction.
If Video Used to Work: What You Can Do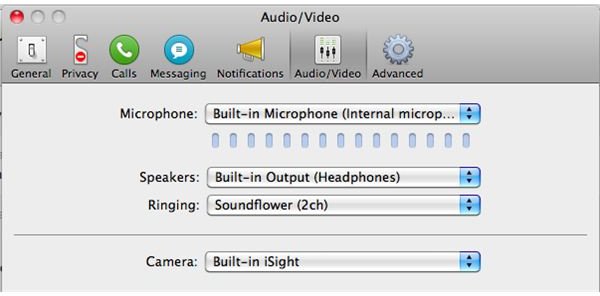 You download Skype, install it, and are excited to learn that video chatting is as easy as pushing one button and blam, you're face to face with your best friend who moved across the country. A few weeks later, however, you try and Skype with him/her again, but for whatever reason it doesn't work. Your video won't display no matter what you do, and now your entire Skype experience is ruined. Thankfully, there are some things you can do.
First, check your Skype preferences, which can be found in the following menu:
Skype>Preferences>Audio/Video
Look in the large box in the bottom of the window to see if your video feed shows up. If not, make sure the correct camera is selected in the drop down menu. For most Macbook users, the "Built in iSight" setting should be selected, and if it's not, that's likely your issue. After you've select the correct camera, if you still have no feed, try restarting Skype and (if necessary) restart your computer.
Another thing that many people often forget is that your Macbook can only use the iSight camera with one application at a time. If you have other applications like iChat, Photo Booth, or iMovie open, make sure you close them and restart Skype.
Still No Luck? Call the Manufacturer.
If, after completing all these steps, you still have no luck with your camera, then it's time to call the maker of your camera. This is always the last step you should try, simply because it's time consuming and can often cost money, but it's arguably the one that will have the highest chance of success, especially if you're still under warranty.
References
1. All information came from prior author knowledge and success using the above methods.
2. All screenshots were taken by the author.