Trouble Keeping Your Desktop Clean? Mac OS X Desktop Organizers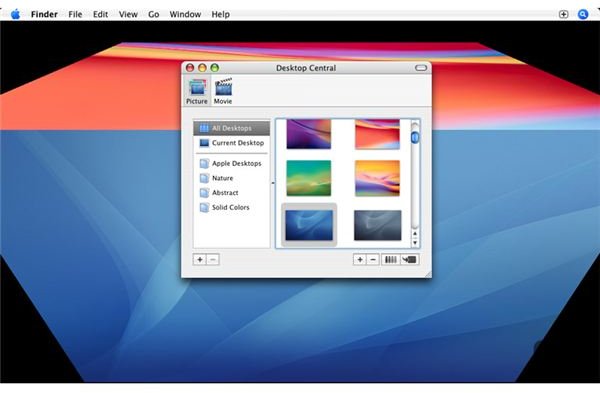 We All Have Out Of Control Desktops
If someone tells you that they keep their desktop perfectly pristine, with nothing but the main hard drive and maybe one folder displayed at a time, chances are they are lying. With all the downloading we do in this day and age, it's hard to keep up with keeping that nice blank space, well… blank. Thankfully, various program developers from across the world have created applications that help you maintain your sanity, without having to go through, sort, and delete the massive amount of files on your desktop.
#3: DeskShade
Sorting your desktop manually can be more pain than it's worth, but what if there was a way that you could hide that cluttered desktop when you didn't need to see it? Cue, DeskShade. DeskShade is a shareware application developed by MacRabbit that allows you to hide all those pesky icons at the click of a button, and then bring them back when you need them. In addition to this useful feature, you can set multiple backgrounds and cycle between them, and even choose movie files to set as your background. All of these things are available for $12.95, which is slightly steep for what you're getting, but then again, you've got quite a few features here.
#2: Berokyo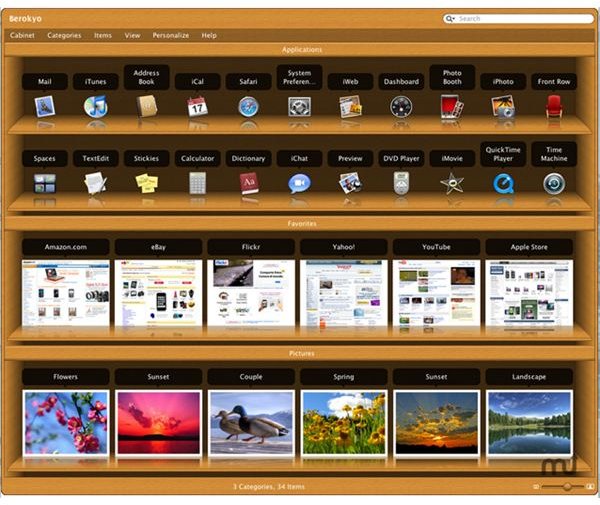 Berokyo is an interesting application on a few levels. Firstly, it transforms your traditional desktop into a customizable shelf that helps you organize and quickly launch applications to speed up your computing process by multiple times. Despite its odd appearance, it's surprisingly durable and once you get used to it can give you a unique and streamlined way to organize things. In addition, it supports fully customizable hotkeys, web search, and multi monitor support to assure that you can use it no matter what your preference.
#1: Smart Folders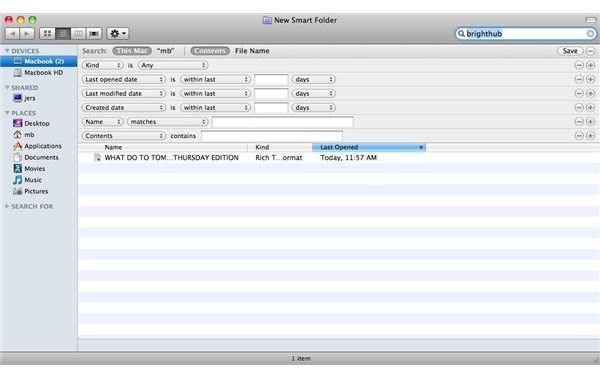 As soon as people started using Apple's latest operating system, the term "Smart Folders" began to gain popularity as the name for a sort of expanding folder that allowed quick and easy access to numerous files without needing to navigate to them through the hard drive folders. On Mac OS 10.4 and higher, Smart Folders are a built in feature that can be accessed by clicking the Finder and using the File>New Smart Folder Function. This will open a new window, and within that you can select where to search, what to search by, and various other preferences that will throw a group of files directly into that folder without the need to drag and drop each individual file. After you finish, select "Save" and you're done. All the files of a certain type, name, size, or other parameter will be stored together so you can access them all at once. No more confusing file paths or navigating.
References
1. Image: All images are screenshots taken by the author, or are from apps' respective websites.
2. Information: All information is from apps' respective websites, or from https://docs.info.apple.com/article.html?path=Mac/10.4/en/mh2152.html
Download/Purchase Links
DeskShade: https://www.macupdate.com/app/mac/8950/deskshade