Feature Comparison List: Mac OS X and Windows 7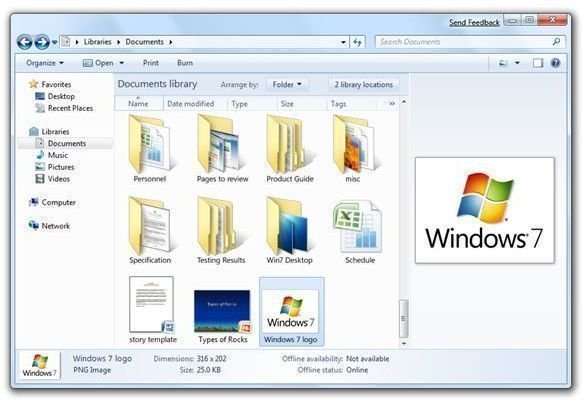 Windows Explorer Versus Finder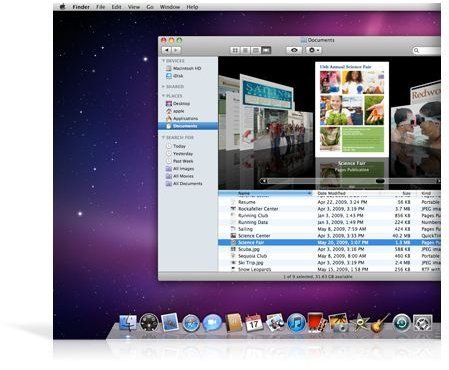 Besides the minor changes, both Mac OS X Leopard's Finder and Windows 7's explorer offer pretty much the same features. Finder has introduced a sidebar, much similar to Windows 7's new "Libraries." There still isn't available a tabbed interface, a substantial improvement that would make browsing through files more convenient.
Taskbar Versus Dock


Windows taskbar has the feature of jump lists, through which a person can easily get to the frequently visited websites, documents, pictures and songs. A person can easily access their favorite programs using the feature of pinning. Windows taskbar works for multiple windows and tabs, and has a handy show desktop button, which makes it better than Mac's dock. As compared to Mac's dock Windows 7 taskbar lacks a stack equivalent.
Backup Option
Mac OS X offers the feature of Time Machine for storing the backup data, which is an interesting, easy, simple and animated application. Windows 7 offers the same built-in back up application, accessible from the Control Panel. It's a plain old application that asks you to specify the particular files you want to backup and set a schedule. Since its very easy to ignore, Windows 7 users still many times use third party applications for backup purposes.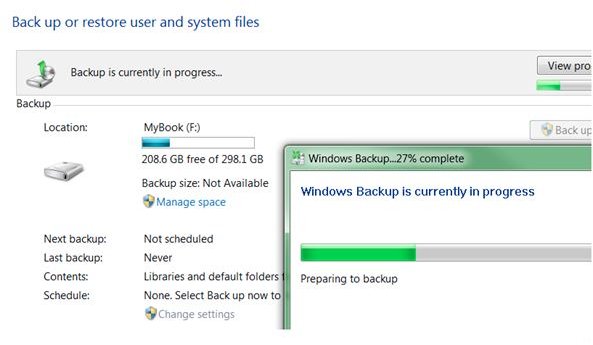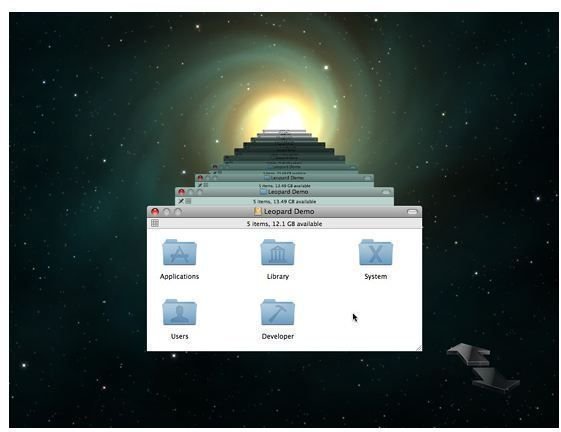 System Tray and Menu Bar
There isn't anything extraordinary about Mac's menu bar, affixed at the top of the screen without an option to hide. The default date and the time is also very old-school and not all that informative. Contrary to that, Windows 7 offers a full calendar on a single click from the system tray. You can easily customize whatever icons are on the system tray, which makes it a really attractive feature.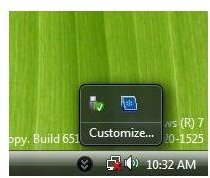 Quick Look Versus File Preview
Nothing can beat the simplicity of viewing documents that Mac's Quick Look has to offer. All you have to do is select the file to view, and hit the "Quick Look" button on the window. It will instantly show you the contents of the file regardless of its extension like PDF, DOC or JPG. Windows 7 does give a somewhat similar option where you can hit the button "Alt" + "P" on the keyboard to show the contents of a particular file. However, the image that previews is just an embedded panel inside the explorer's interface, which is too small to view and is practically useless. Also, it doesn't even support the same file types as Quick Look does.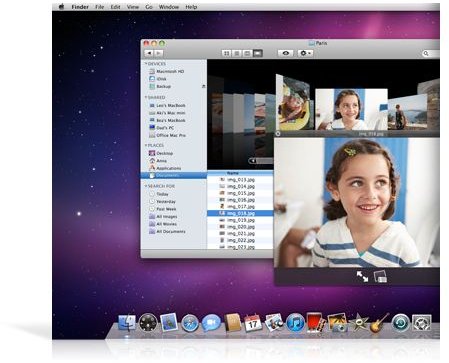 Exposé and Aero Peek
Mac's Exposé and Windows 7's Aero Peek can somewhat be called similar in function however, Exposé lacks the beautiful and smooth thumbnail previewing that Aero Peek offers. When using Aero Peek, you can just look past the opened windows and programs on the computer to see the desktop background and the icons and files present on it, without having to minimize all the windows or "show desktop."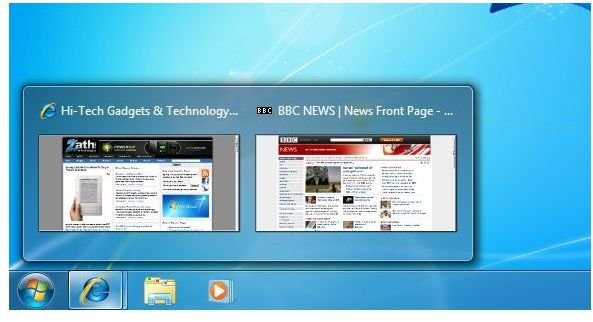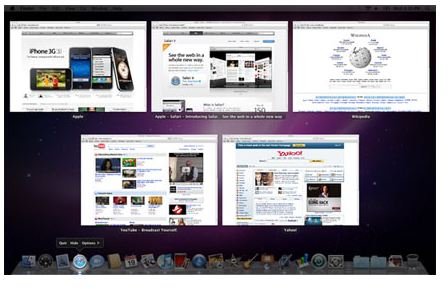 References
Author's own experience with Mac OS X and Windows 7.