Cheap Mac OS X Software: 5 Apps You Can't Live Without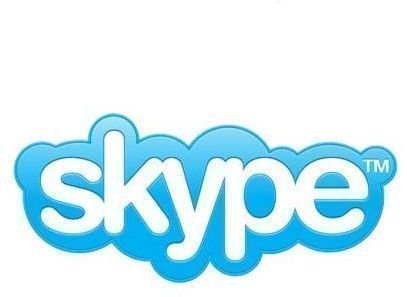 #5. Skype
Skype is all the rage these days, isn't it? It seems that with each passing second, more and more news programs are becoming
dependent on it for video calls to people on short notice, a trend that first began with Oprah using it to stay in touch with some of her guests. Now, Skype is available at zero cost to you, and this is fantastic considering that you can video conference, audio chat, text chat, call cell phones and landlines, and keep track of all your contacts with the click of a mouse. In addition, there are Skype apps for iPhone, Android, and iPad, making the program even more accessible.
#4: NewsFire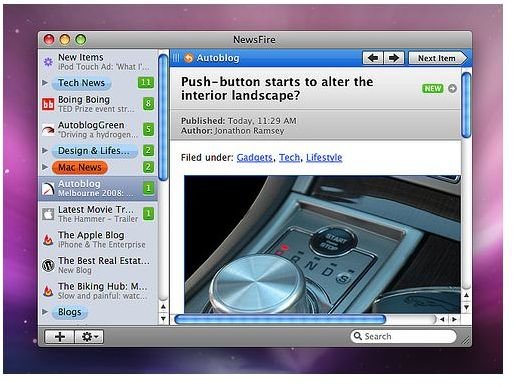 If you are an avid follower of news who gets most of their information from the world wide web, then you need NewsFire. NewsFire is a program that allows you to take all of your favorite news websites (including blogs and informal sites) and put all of their stories together in one place for easy reading and access. Not only that, but you can have it auto-update with new stories every 5, 10, 20 minutes or more, all keeping your news organized by site in a way that's easy and accessible. In addition, there's a variety of other options including the ability to have it delete news that is more than a certain amount of time old, ensuring you only get the newest of the new.
#3: QuickSilver
When I first heard of QuickSilver, I was a little bit skeptical of how useful it would end up being. The idea of an app that could make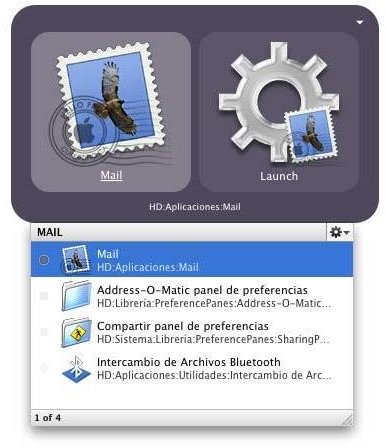 everything quicker and easier to use was something I had long since abandoned, but then I remembered something: I felt the same way about Exposé (the actions that happen when you press F9 through F11 on your keyboard), and now I can't live without those additions, so I begrudgingly went after QuickSilver to see what it could do. Needless to say, I was amazed. QuickSilver is a great piece of cheap Mac OS software, because it allows you to do a variety of things (open programs, send e-mails, chat with friends) at the touch of a few buttons on your keyboard. It takes a bit to get used to and learn, but once you do you'll be zipping through your computer faster than you ever thought possible.
#2: Pages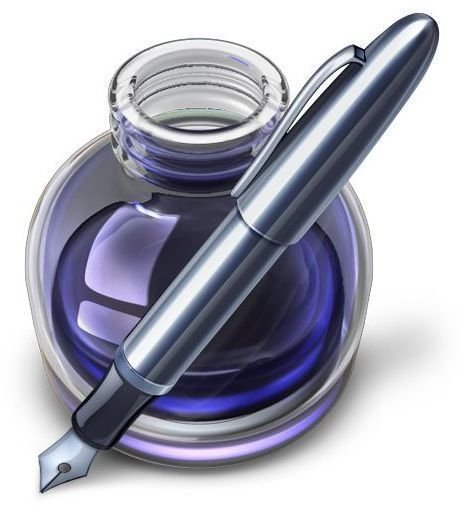 Another piece of cheap Mac OS Software that is absolutely essential to owning an Apple product is Pages. Pages was Apple's answer to Microsoft Word, and it takes everything that was great about that program and makes it all incredibly streamlined and easy to use- as you would expect from any Apple product- allowing for the creation of tons of different types of documents (business cards, envelopes, letterheads, standard paper, etc) at the touch of a button. While it's slightly pricier than the other apps on this list, the asking price is hardly too high for what you're getting with it, and there is no way you'll be disappointed if you have ever a passing interest in the best word processor on the market today.
#1: Growl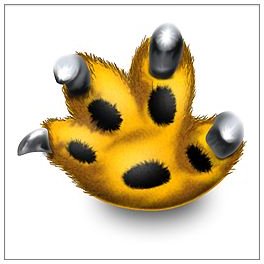 Do you ever forget to check your e-mail, update your applications, or check your instant messenger for new messages? Growl is a system-wide notification system that works with an abundance of OS X apps including your e-mail and Skype. If you are a Facebook user, you basically know what this app does: Whenever something happens on your computer, growl has a little pop up notifying you of it. Whether it's telling you that you got a new message in Skype, letting you know of a new e-mail that came in, or giving you a friendly reminder that iTunes needs to be updated, Growl is a must have app, and the best part is that it's totally free.
References and Download Links
Download Links
Skype: https://www.skype.com/intl/en-us/home
NewsFire: https://www.newsfirerss.com/
QuickSilver: https://www.blacktree.com/
Pages: https://www.apple.com/iwork/pages/
Growl: https://growl.info/
Image References:
https://www.businesspundit.com/wp-content/uploads/2010/08/skype.jpg
https://farm3.static.flickr.com/2287/2298879937_2676986e3a.jpg
https://screenshots.en.softonic.com/en/scrn/36000/36742/3_quicksilver001.jpg
https://dmc.wisc.edu/images/icon_pages.png
https://guistyles.com/wp-content/uploads/2007/09/growl_icon_by_iiroku.png