Best Free Business Card Software: OS X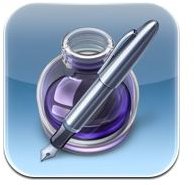 The Use of Business Cards
Whether you realize it yet or not, business cards will one day become a huge part of your professional profile. They're used not only for things like communication between you and other professionals, but for potential costumers and a thousand other less obvious reasons. It is because of this that many people are scrambling for free business card software, OS X or otherwise, and thankfully, there are a couple of incredibly easy options that could be built right into your Mac.
Using 'Pages' to Make Business Cards
If you purchased a brand new Mac computer within the last couple of years, there's a pretty good chance that you also shelled out for something called "iWork". This means that, upon installation, you received three of the most well designed pieces of software that Apple has come out with in recent time. One of the applications is "Pages", and it's the first option you have if you want to create free business cards in OS X.
To create business cards with 'Pages' is really simple. When you open the application, it gives you the option to either create a new file or open an old file. In this case, we'll want to create a new file. Scroll down a bit on the left sidebar, and you'll see the "Business Cards" option. Select it, select your template, and then you are essentially done.
Of course, you'll have to edit in your name/address/etc, but all of this is very simple. You can even drag and drop any image from your desktop, folder or an internet browser right where you want it, resize it, and you're done. If you already have 'Pages', it is by far the best free business card software for OS X. If not, you'll either have to try something else or shell out the $10 for it on the App store, which is honestly a complete steal for what you're getting.
BusinessCardLand - The Online Business Card Maker

Despite the fact that it may sound like a badly themed Disney park, BusinessCardLand.com is just one of the many options you have for making business cards online. It allows you to select a layout and upload images, just like 'Pages', but the downside here is that it's much more difficult to center and move things around as you wish them to be moved. Another shortcoming is the technical limitation of the actual editor of the business cards. You have a limit to two colors, and placement of things is a bit constrained. However, it gives you a free PDF download to print, and you could theoretically edit that with another program.
Either way, the actual process of constructing a business card is still technically free; just don't expect that they'll ship them to you as well.
Business Card Makers That WIll Ship To You?
There are a lot of other business card makers, but most of them require that you order your business cards straight from their website. This can be a little pricey, but if you look around you can score some pretty good deals. Two options I'd recommend are the Fedex Kinkos business card designer/shipper, and VistaPrint's equivalent. Both are fairly cheap in the scope of things, and should get the job done.
If you know of any other business card makers, don't hesitate to post a comment about them!
References
1. Information Reference: All information comes from author experience.
2. Image Reference: All images are screenshots taken by the author of each programs respective web page, links aforementioned.