Using the Os X Virtual Appliance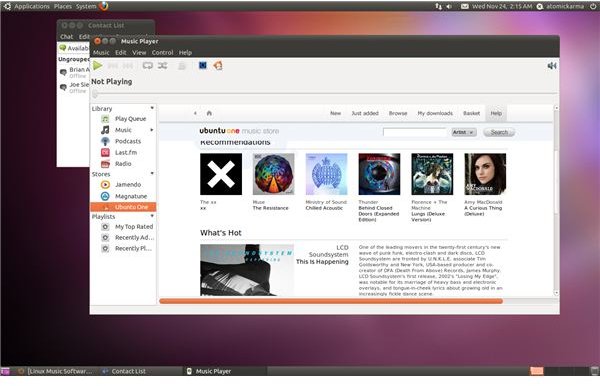 Virtualization on a Mac
Virtualization options on Mac OS X are provided by Parallels, VMware and VirtualBox. Of these, VirtualBox is the most popular as it is open source and free (and has been available longer than the also-free VMware Player).
Creating a virtual machine – known as a virtual appliance in VirtualBox parlance – is generally easy and straightforward, although this naturally depends upon the virtual configuration. With a virtual appliance setup in Mac OS X, you will be able to install a guest operating system and enjoy the advantages that virtualization brings.
However if you don't have any other operating system install discs to create a virtual appliance with, you will be able to find (fully legal) options on the web.
Rules for Creating Your Own Virtual Appliances
Creating a virtual appliance in Mac OS X with VirtualBox doesn't take long and by using the available presets you can be up and running in a matter of minutes.
Once your virtual appliance is active you will be able to install a guest operating system, one that you will be able to open and close as needed. This guest operating system must be one that you have a licence to use, however, as without a licence or product key you are breaking the terms of use.
It is possible to run Windows 2000, XP, Vista or 7 with VirtualBox, but unless you have a legal copy and it is not being used on another device then you will be doing so illegally. Similarly it will be a licence-breaking act to create a virtual machine on your Mac and then install an older version of Mac OS on it, as the virtual machine will not be actual Apple-registered hardware.
As you can see, the business of virtualization can prove to be complicated stuff, which is why the best virtual appliance solutions are open source.
Using a Virtual Appliance in OS X
A good selection of open source operating systems (mostly Linux-based, such as Ubuntu) can be installed in VirtualBox, allowing you plenty of choice between virtual appliances.
There are two ways to use open source operating systems on virtual appliances. The first is to download your own Linux distro and install this onto your virtual machine in VirtualBox.
The second is to find a selection of legal guest operating systems on the web which you can download and use with minimum time spent on the configuration.
One of the best resources for VirtualBox virtual machines is virtualboximages.com, where you will find a good selection of images that can be downloaded and added into VirtualBox without first setting up the virtual machine element.
Images downloaded from that site can be used for a variety of purposes, from trying out alternative operating systems and applications to use as virtual development devices.
Once you have downloaded one of these images, select File > Import Appliance… to begin the OVF file format import wizard which will assist you in importing and using the virtual appliance!
Following these steps should be enough to assist you in taking advantage of VirtualBox appliance images. If you have any problems or questions, let me know in the comments below.
References