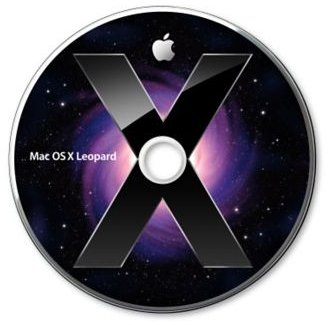 Over Ten Years of OS X
The Mac OS X platform is over ten years old, representing a major element of Apple's recent phase of success. In fact many might argue that the versatile and user-friendly operating system is in fact the foundation from which the modern-day Apple has grown from a company "on the ropes" to a stylish behemoth.
Thanks to Mac OS X, Apple was able to provide a platform for innovations such as iTunes and in turn the iPod. Given the way in which Apple revolutionized the way we enjoy music, OS X has paid a major part in this Cultural Revolution.
Obviously that is quite a compliment to pay to an operating system, one that has had eight official releases since its initial unveiling in 1999…
Image credit: https://news.softpedia.com/newsImage/Bugs-Fixed-in-the-Latest-OS-X-10-5-7-Build-2.png/
Servers and Betas
First unveiled to developers in August 1997 as the Rhapsody release, OS X was given its first full release as Mac OS X Server 1.0 in March 1999. Also known as Rhapsody, the server release was Apple's first retail operating system since the company purchased the NeXTSTEP object-oriented operating system upon which OS X is based, a step that also saw the return of Steve Jobs to the company as CEO.
September 2000 saw the release of the Kodiak public beta release of Mac OS X, which (unusually for a beta) had a retail price of $29.95!
Six months later in March 2001, Mac OS X v10.0.0 "Cheetah" was finally released as a full operating system, although the reception wasn't quite what you might expect. Compared to the current version, the original full release of OS X had little to recommend it in terms of features and applications.
However it heralded the use of big cats as codenames for releases, something that has continued throughout Mac OS history.
"Puma" and Upgrades from OS 9
September 25th, 2001 saw the release of Mac OS X 10.1, "Puma", a more impressive version which featured DVD playback among other application. Anyone who purchased the initial release six months earlier was able to upgrade to "Puma" for free, while OS 9 users could upgrade with a $129 disc.
Interestingly it was discovered that the free upgrade disc could be also be used by OS 9 owners as a full install disc which allowed installation of OS X on such computers!
Up to this point, OS X was just a new operating system and not one that could realistically compete with Windows. However over the coming years Apple would make enhancements to OS X and their hardware that would insure the survival of the new operating system…
Big Cats and Fast Cats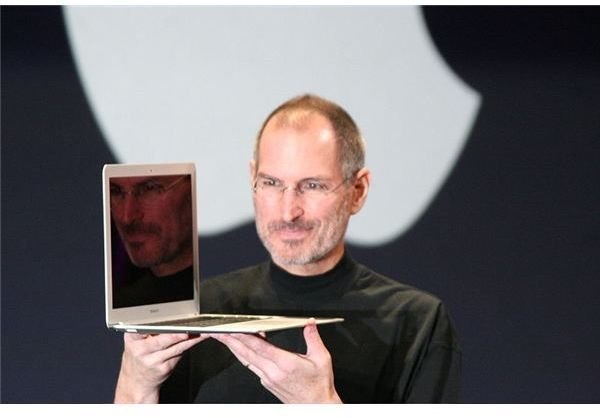 In August 2002 Apple released Mac OS X 10.2 "Jaguar", the first release of the operating system that used the codename in the product title. This was appropriate – the new version of the OS was much faster, and was coupled with the introduction of the grey Apple logo on the startup screen.
The following year saw "Panther", Mac OS X 10.3, released in October, with more speeds improvements and enhancements to the user interface. Of course with continued speed improvements, something had to give – support for older G3 Macs was dropped with this release.
Excluding older devices continued into the release of "Tiger" in April 2005, a notable update on the previous releases which saw new versions of Safari and QuickTime as well as what Apple claimed was over 150 new features. The most important aspect about Tiger was that it was designed for traditional PowerPC architecture Macs as well as the newer models featuring Intel processors.
At this time both types of Mac were available, but Apple planned to phase out the use of PowerPC processors (in use in the G5 series of Macs) in favour of faster Intel processors, particularly ideal for their range of notebook computers.
Image credit: Wikimedia Commons/Koen
Mac OS History - Leopards
October 2007 saw the release of what Apple described as their biggest update yet. "Leopard" was said to include over 300 new features, with the G4 generation of Macs running 861 MHz PowerPC CPUs now the lowest spec that Apple would support with the operating system (although there are plenty of stories online about G3 Macs being able to run "Leopard").
Support for PowerPC and Intel-based Macs continued, but it was now clear that the writing was on the wall for PowerPC devices with the pre-installation of Boot Camp, which made it possible to dual boot a Mac and use Windows and Mac OS X.
Massive performance changes were introduced with "Snow Leopard" in August 2009, with improvements in the speed of Finder and JavaScript performance in Safari among a wealth of enhancements that have made this the most popular release of Mac OS X yet. Support for PowerPC computers was dropped with "Snow Leopard", although application compatibility can be retained using the Rosetta software.
Big Changes – The Lion Never Sleeps
Next for Apple and the OS X series is version 10.7, "Lion", which will introduce a considerable revision to the GUI (graphical user interface) in the shape of the iOS-inspired Launchpad system which will see all installed applications lined up on the desktop, much as they are on an iPhone or iPad.
Other changes include auto-hiding scrollbars and a tombstoning system which sees applications resuming in the same state they were in when closed.
Set for release in summer 2011, Lion is a big step for Apple…
References
Encyclopedia.com, https://www.encyclopedia.com/topic/Steven_Paul_Jobs.aspx
Apple release documentation, https://www.apple.com
Author's own experience