How to Download a Mac Os X Restore Cd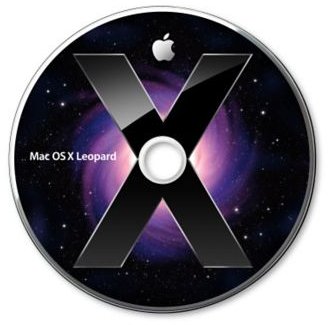 Mac Factory Settings
If you're experiencing problems with your Apple Mac the first thing you might consider doing is installing with a restore CD to put your Mac back to its factory settings. With a suitable disc in your possession – basically the Mac OS X installer disc – this shouldn't take too long to do.
However, if you don't already have a suitable disc then getting hold of one might be a problem. After all, restore discs don't grow on trees! The most obvious solution would be to purchase a disc with the right version of the operating system.
If this isn't practical, however, you might want to focus first on retrieving any vital data that you might have stored on your Mac…
Can I Download a Mac OS X Restore CD?
Basically, no – not legally, anyway!
Apple doesn't make any restore software available, and certainly doesn't give away copies of Mac OS, old or new. You best bet is to find a copy of the operating system to purchase online.
Downloading a Mac OS X disc to restore your computer with would be a breach of copyright, and therefore illegal in most countries. While some computer users might be prepared to do this, it isn't really an acceptable option, even if you already own the operating system in question.
If you are unable to find the discs for restoring Mac OS X on your computer, there are alternatives.
Image credit: https://news.softpedia.com/newsImage/Bugs-Fixed-in-the-Latest-OS-X-10-5-7-Build-2.png/
Buy a New Mac OS X Restore CD
The most obvious alternative is to buy a copy of your version of Mac OS X. You should be able to do this by calling Apple (check the number for your location on the documentation that came with your Mac) and by spending around $30. While this might seem a lot, it really isn't, when you compare it to the price of a Microsoft Windows disc, which can be anything from $70 upwards!
Buying a Mac OS X disc to restore your computer is something that you should seriously be considering. Even if you can't afford it, the disc will pay for itself straightaway, as well as add value to your Mac when you come to sell it.
Find a Friend!
If you're stony-broke and cannot afford a new Mac disc without going hungry, the next option is to find a friend or colleague that has the same Mac computer and operating system version as you.
Hopefully your friend will still have the discs that came with their Mac – and if so, you're in business! All you will need to do is insert the restore CD and follow the on-screen instructions for resetting your Mac back to the factory settings.
Note however that this will overwrite any files that you have on your Mac, so before proceeding you should make a backup of any vital files and folders that you wish to keep.
Retrieve Your Vital Data
You might be looking for a means of restoring your Mac in order to get around a problem booting the computer. If this is the case then making a backup of vital files and folders will prove difficult.
However there are utilities available that might prove useful to you in this situation. One such example is Stellar Phoenix Macintosh Data Recovery Software 4.0 that can be downloaded from Apple.
Using this tool, designed to run from a bootable CD, you can preview and recover data from your Mac before reinstalling the operating system.
References