A Guide to Displaying Powerpoint Pptx on the Mac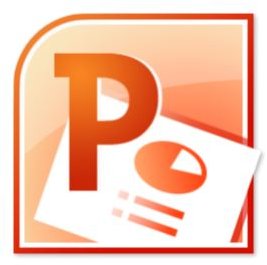 How Do I Open PPTX Files Without PowerPoint?
Software such as Keynote and Microsoft Office PowerPoint is increasingly in demand as giving presentations becomes a more popular method of communicating ideas, from meetings to lectures to job interviews.
The most common formats for presentations are the Microsoft PPT and PPTX types. The former was used as the default file type in Microsoft Office versions prior to 2008, whereas the PPTX file type – which is an open standard using XML – was introduced in 2008 on the Mac and 2007 on Windows.
So how do you open a PowerPoint PPTX file if you don't already own a copy of Microsoft Office from 2008 or 2011?
Use Microsoft Office: Mac 2008 or 2011
The most obvious step is to purchase Microsoft Office: Mac 2011 or PowerPoint 2011 and install this on your Mac if you are planning on displaying any PowerPoint PPTX files on your Mac.
Prices for these applications differ depending on the version you buy, but you should be able to get a copy of PowerPoint standalone for around $100.
Once installed, PowerPoint 2011 will be immediately able to open and display PPTX format presentations on a laptop, computer display or even via an LCD projector.
Microsoft Office Web Apps
By taking advantage of Microsoft Office Web Apps you don't even need to download and install additional software – instead everything is available for you in your browser via a Windows Live login (such as that used for accessing Hotmail or Messenger).
With these web apps – Microsoft's answer to Google Docs – you can take advantage of stripped-down office functionality, and thereby open, edit and display PowerPoint PPTX files on the Mac. Potentially this is the best option if you don't own a copy of Microsoft Office: Mac, and is certainly the quickest.
As a web based service, Microsoft Office Web Apps is free for personal use, although corporations can also take advantage of a similar service.
iWork
If you don't have Microsoft Office or Microsoft PowerPoint, the most obvious solution might be to use iWork for displaying PowerPoint PPTX files on your Mac.
After all, the Apple iWork suite of applications – Pages, Numbers and Keynote – is a good alternative to the Office suite and in the eyes of many Mac users they are also superior.
As you would expect they are fully compatible with the XML-based formats introduced in Microsoft Office 2007 on Windows and Microsoft Office: Mac 2008, which means that you can display PowerPoint PPTX documents on your Mac with Keynote!
Open Source Office Software
Another way of displaying PowerPoint PPTX files on your Mac is to use open source office software such as NeoOffice.
NeoOffice is a free alternative to Microsoft Office: Mac and iWork, and features compatibility with the PPTX format. Easy to install and available for PowerPC and Intel based Macs, this is a very good option if you are a fan of open source solutions and don't have the resources to buy a full Microsoft Office suite or even single application in order to view just one document.
Note that other open source office applications are available – NeoOffice is a popular choice, however.
References
Author's own experience
Image credit: Wikimedia Commons/Ffgamera