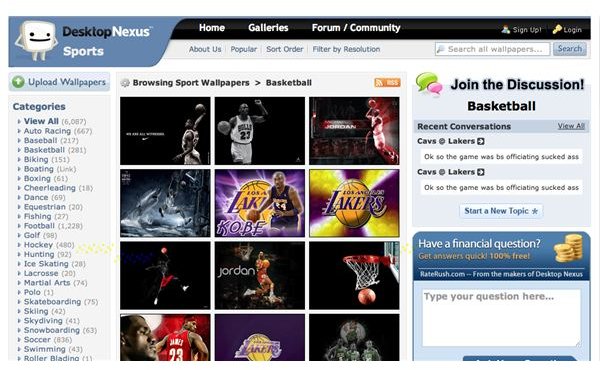 Customizing Your Background
Since the early days of personal computers, people have been clamoring to customize their desktop images with their favorite movies, actors, or sports teams in as easy and simple a way as possible. As time has gone on, this process has become easier and easier, and now you can take any image you have and make it your background with (literally) two clicks, no matter what the subject matter. One of the most popular subjects is sports teams, however, while putting your favorite team into your background is easy, finding the image you want can be a little more difficult. This article will provide you with three great sources for computer backgrounds, both for sports and anything else you might need.
Desktop Nexus
The first place you should look for sports backgrounds (say you need a Mac LA Lakers wallpaper, for instance) would be Desktop Nexus. Desktop Nexus is one of the first and best locations for all the wallpapers you could possible need, including pro sports wallpapers. Just click the "Sports" category, and then the sport you're interested in (there are well over twenty to choose from), then you're good to go!
DesktopWallpapers.net
DekstopWallpapers.net is a smaller website than Desktop Nexus, but it has a category dedicated to Mac LA Lakers wallpapers, or some other players/teams if you're interested in them. All the images are free for you to use for as long as you want, and you don't need to sign up to get them. The only issue here is the smaller collection of wallpapers, but that doesn't mean they suffer in quality at all!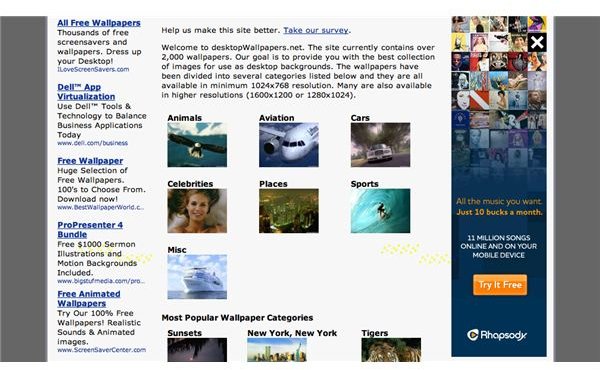 Google Images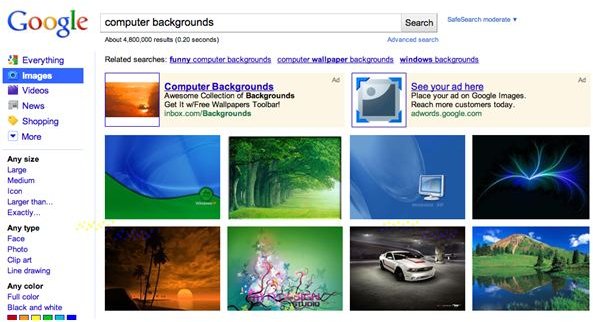 This one may seem simple or obvious, and it certainly falls under the cliché of "save the best for last", but no one has done a better job at compiling a database of wallpaper-usable images than Google themselves. Simply click the "image" tab, type in what you want a wallpaper for (ie, 'mac la lakers wallpaper') and hit enter. Google automatically scours the web for images for you, and then shows hundreds if not thousands of pictures, any of which you could use as your wallpaper.
To make the process easier, it's recommended that you put the "large" images filter on. That was you'll only get images that are desktop sized or larger, meaning you'll get the best quality image with the least amount of work.
How to Use the Image You Find as a Wallpaper
So, you've found the image, but how do you use it? The process is very easy, but there are two ways to go about it:
Firstly, you can simply right click on the image and click "Use Image as Desktop Picture". Doing this replaces your current desktop picture with the one you choose, and then all you have to do is look at it and make sure you like it. This is the easier of the two methods, but if you prefer to have a file handy for later, you can use the second method.
The second method is a little more in depth, but not too hard. Right click on your image and click "Save As…", then select a location to save the image file and click "Save." After you do this, you'll need to open up "System Preferences", then select "Desktop and Screensaver". Find the folder that you saved the image to on the left-hand bar, select it, then select the file. If the folder you saved the image to isn't there, click the small "+" button at the bottom and navigate to it that way.
I hope this guide helped you! If not, post your questions in the comments below and I'll do my best to answer them.
References
1. Image References: All images are screenshots taken by the author.
2. Information References: All information and guidance was gathered by the author on his own accord, or came from prior knowledge of the author.