Best OS X Calendar Planner Software - Freeware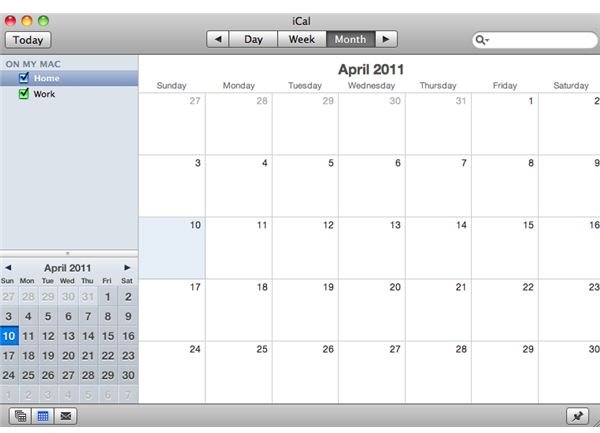 Using Your Computer to Plan
Let's face it: People are really, really busy these days. It seems like everyone just wants to compete to see who can "do" the most in their life, and no one is really taking some time to just take in the time and waste a little bit of their day. Well, being that as it is, it's incredibly important to stay on top of everything you have to do and everything everyone else is doing. Just one slip up can throw up a week's worth of plans if you're not careful, and so people start to turn to their computers for help. With everything a computer can do, it's no surprise that they can indeed help you plan things out, but did you know that most Macintosh computers can do this without so much as spending a penny? Check it out…
iCal: The Built-In Planning Software for OS X
I feel like quite a few people see this application sitting on their dock, and yet no one seems to actually use it. It's a shame, because if
it weren't for its limited use (it's really only useful on Apple products), the app would hands down take the cake for "most versatile planning application". What iCal can do is essentially anything and everything you'd want from a calendar application, including the ability to put events into categories (which are color coded), separate by days or months, view in several different modes, set alarms for events, add multiple events multiple times a week all at once, or even send your calendar to you iPhone, iPad or iPod touch. If you don't see iCal in your doc, use the search function on your Mac to attempt to locate it! Everyone with OS X has it somewhere!
Google Calender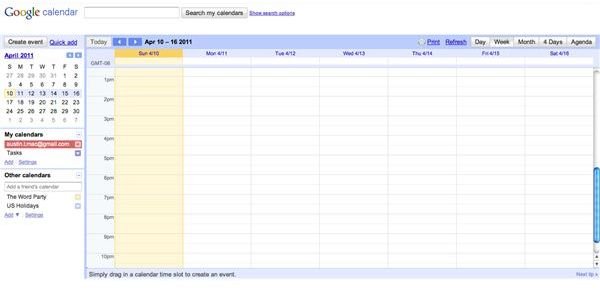 The second free application you can use for OS X calendar software is Google Calendar. A lot of people use Google every single day for their search engine or image search, but many of them don't know that Google offers a vast library of other applications, including their magnificent calendar planner software. Google Calendar is basically the same as iCal, only it allows you to do all your managing from your browser. This means that no matter where you are, if you have access to a computer you have access to your calendar. Doesn't matter if it's an Apple product or not: all you need is internet. Like iCal, it too uses color coding, separation by day or month, and the ability to add alarms and things, some of which can even be sent to your phone. If you're not strictly and Apple person, then you will not have better luck than with Google Calendar.
Any Others?
The best OS X calendar planner software that is also freeware is a hard choice, but there's no arguing that iCal and Google Calendar are the easiest and most accessible available on the market today. Be that as it may, there are other choices as well. If you use Mozilla's e-mail application Thunderbird, you can also use the Lightning calendar extension to help manage your calendar from your desktop. The only issues with this one is the slightly steeper learning curve, but that's a small price to pay for a free calendar app!
I hope this article helped you find what you were looking for. If not, leave a comment and I'll do my best to address your concerns!
Happy planning!
References
1. Image References: All images are screenshots of the applications taken by the author.
2. Information Reference: All information is from prior author knowledge/use.