Mac OS X: Add & Remove Components & Applications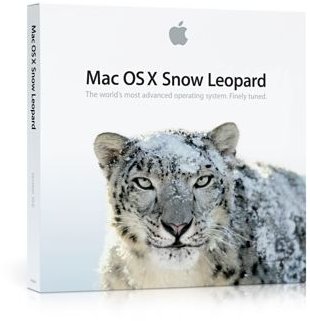 Mac OS X: Add and Remove Components
If you have landed at this article you are probably looking for information on one of two topics. These topics are, how to add/remove the default Mac OS X components from the install DVD or how to add/remove Mac OS X applications. Depending on your situation you will find instructions to accomplish both these tasks below.
Keep reading to find out how to add/remove components and applications in Mac OS X.
Add/Remove Default Software
When you install Mac OS X on your Mac PC (personal computer) or laptop you are given the option to choose which components of Mac OS X you would like to install. You can decide whether to install iMovie, GarageBand, iPhoto and many more applications during your initial install. Lets say you do not install GarageBand during your initial install but later decide you would like to install GarageBand, all you have to do is insert your Mac OS X install DVD while booted into Mac OS X and select "Install Bundled Software Only". This will give you the option to install GarageBand and any other Mac OS X default components that you did not install initially.
Uninstalling Unwanted Applications Manually
Many people think that uninstalling applications in Mac OS X is as simple as dragging the application to the trash. This is just not true, if you are to do this it only removes the application file and leaves behind the applications preference files and support files. To properly uninstall applications in Mac OS X and keep your Mac running smoothly you must not only remove the main application file but also locate and delete these preference and support files.
If you are manually uninstalling a Mac OS X application you will want to start by dragging the main application file to the trash. Next you will want to locate the applications preference files in your Library folder (~/Library/Preferences) and the system Library folder (/Library/Preferences) and place them in the trash. Once that is completed it's time to locate and delete the applications support files which can be found in the following two locations; ~/Library/Application Support/ and /Library/Application Support/. Again, we simply move the files for the specific application to the trash. Once this is done you will want to double check your trash and make absolutely sure these are files you want to delete. The last step is to empty the trash and all traces of your application should now be removed from your Mac.
Uninstalling Unwanted Applications via 3rd Party Programs
If you do not want the headache of hunting down an applications preference and support files you can use a 3rd party program to automate this job for you. AppZapper is the premium paid Mac OS X uninstaller while TrashMe is an excellent free alternative, both will help you completely remove an application and all the files associated with that application.
Again, removing the preference and support files for a uninstalled application is very important for the long term health of your Mac. Over time these files can consume a huge amount of space that you could easily be using for more productive things.
References
Author's own experience with Mac OS X and the removal of components and applications.