How Do I Setup Spanish for Microsoft Office Mac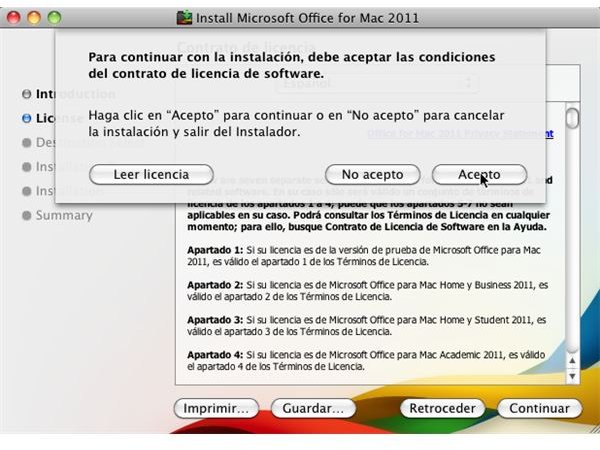 How Do I Setup Spanish for Microsoft Office Mac?
Most people use Microsoft Office and its constituent applications in their native language. If you're reading this, you probably use English, at least some of the time, and typically you will probably use Microsoft Word, Excel or Outlook in English.
But what if you want to change this? You might be learning Spanish as a second language, for instance, and want as great an exposure to it as possible. Alternatively, you might use Spanish as your first language and be more comfortable with the software setup like this.
As you might expect, you can set Microsoft Office: Mac 2011 to use Spanish language (or indeed any other language) on an application-by-application basis.
Use Spanish for Microsoft Office Mac when Installing
If you're looking for a full Spanish version of the software you should be looking for a copy of Microsoft Office: Mac 2011 (Spanish) which will give you all of the Spanish-language options you need. However if you are restricted to the English language version of Office, there are a few useful tricks you can employ.
For instance, at the application install stage you can change the displayed language for the user agreement. This would be useful to any Spanish speaker for whom English is a second language, and gives them full details of Microsoft's terms in their own tongue.
Additionally the installation stage also allows you to check which languages are being installed via the Customize button. Here you can choose Spanish as your proofing language as well as many other languages.
Can I Convert Microsoft Office Mac Language to Spanish?
If you have purchased an English language version of Microsoft Office: Mac 2011 and were hoping to be able to convert it into Spanish across the board – meaning menus and dialogue boxes – sadly this isn't possible.
What you would need to do in this situation is find a friend with the Spanish version of the office suite and use their disc along with your English language product key to install and activate the software on your Mac in Spanish.
However if you have no suitable friend and the store you purchased your copy of Microsoft Office: Mac 2011 from will not accept a return, then you (or the person using the software) will need to rely on existing knowledge of English to understand the menus and the Spanish proofing tools.
Using Spanish Proofing Tools in Microsoft Word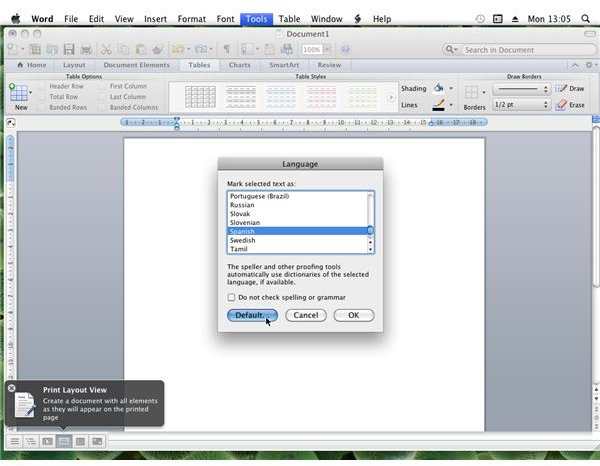 Although a less than perfect solution, you can setup proofing tools in Word (or indeed any of the other applications, the process is the same) to allow you to write documents in Spanish.
To do this, open Word in Microsoft Office: Mac 2011 and go to Tools > Language, select Spanish as your new proofing language and select Default…, agreeing to the confirmation that follows.
This action will alter the default template in Microsoft Office: Mac 2011, allowing you to use Spanish as your default language, with a Spanish dictionary and proofing tools activated.
References