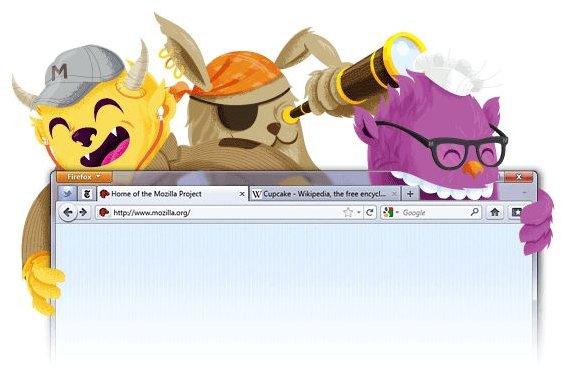 Speed
My biggest complaint with Firefox has always been the same regardless of version, speed. It has always been one of the slowest browsers available and only got slower the more add-ons you installed. Luckily for me (and everyone else!), the biggest problem a lot of users had with Firefox is one of the biggest improvements with Firefox 4.
I don't have any specific numbers for you but by all accounts the concensus seems to be that Firefox 4 has made major strides in how fast the application runs. I have looked at other peoples numbers but the biggest test for me was to fire up Firefox 4 and see how it felt to me. Did it feel as if it ran faster? Yes, it did. Even with my wide selection of add-ons installed I noticed a definite improvement in speed. A major step forward to a browser that has been notorious for being sluggish and sometimes down right slow.
(Image: https://mozcom-cdn.mozilla.net/img/covehead/firefox/main-feature.png)
Interface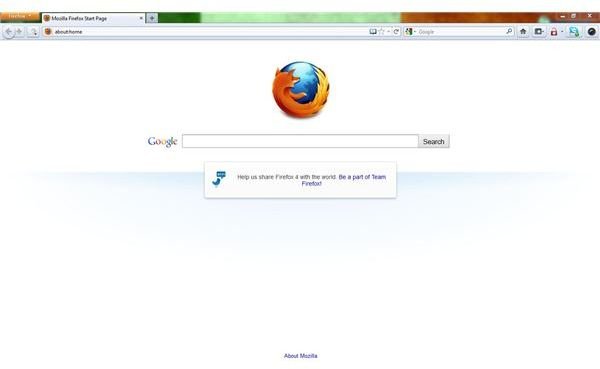 Taking the cue from my browser of choice, Google Chrome, Firefox 4 has opted for a much more minimilistic setup when it comes to the GUI (Graphical User Interface). The tabs have been moved to the top of the window and you have the option to condense all the Firefox menu items into one small "Firefox" button, much like the wrench in Google Chrome. If it works for another browser why not take their ideas and implement them in your browser?
(Image: by author)
Tabs
Tabbed browsing is now standard and most Internet users expect to have the ability to create, load and organize their browser tabs quickly and without hassle. Firefox 4 has given tabbed browsing a close look and decided to give Firefox 4 users the ability to "pin" any tabs they choose for quick access (again, like Google Chrome) which is an extremely handy addition for those of us who use multiple tabs regularly.
A couple other nice additions to the tabbed browser interface in Firefox 4 is the ability to organize tabs by group using a feature they call panorama, and the option to search for open tabs via the URL bar. Both these addition are aimed at making multitasking browser users more comfortable and, in my humble opinion, were a long time coming. In my use of Firefox 4 so far all these tabbed browsing enhancements work well and have sped up my Internet workflow.
Firefox Sync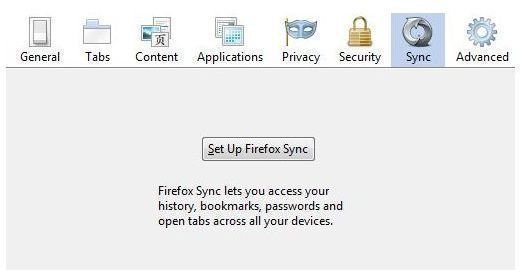 Like Google Chrome (sound familiar?) Firefox 4 now offers it's users the ability to sync their bookmarks, passwords, preferences, history and tabs across multiple instances of Firefox 4. Firefox Sync was previously available via addon but is now a built-in part of the browser. Regardless of which computer you are sitting at, Windows… Linux… or Mac you now have full access to all these settings simply by setting up Firefox sync on each instance of the browser.
Many users may opt to continue to use X-Marks and LastPass but even if you only use Firefox sync to sync your browser preferences it makes it a handy addition.
(Image: by author)
Other Improvements
While the above additions to the Firefox browser have gotten the most press there are several other enhancements to Firefox 4 worth mentioning. These include full hardware acceleration for improved graphics, better crash protection, improved HTML5 and CSS3 support and an extra layer of privacy protection.
Be sure to check out the release notes for Firefox 4 for a full list of features.
The Verdict
The speed improvements alone in Firefox 4 are enough to have me give Firefox 4 a positive review. Over the years the one thing that kept me searching for another web browser was the fact that Firefox always felt sluggish to me. Throw in the other improvements mentioned above, especially the ones canibilized from Google Chrome, and you've got a browser that is set to hold on to it's large fan base and maybe attract a few more.
Had a chance to use Firefox 4 as your primary Internet browser? Let us know what you think in the comments section below!
References