Free Word Processing for Mac: Get Yours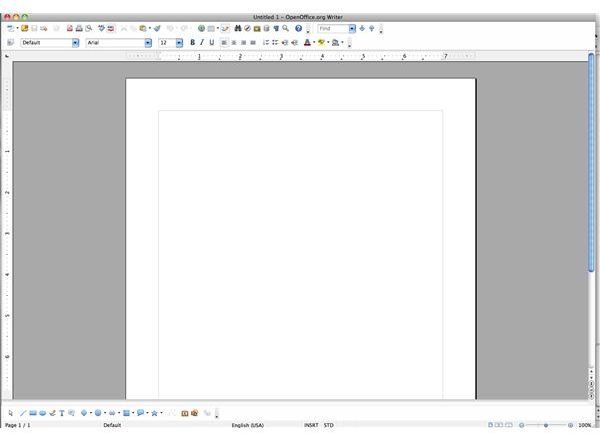 It's Getting Better
Not so long ago, free word processing for Mac was synonymous with less refined version. While always highly regarded in the video, audio, and graphic design circles, in the past few years the Mac has become more popular with mainstream PC (Personal Computer) users. The extensive app development for the iPhone and iPad, plus the added success of Mac appears to have boosted all Apple related software development including open source, freeware, and shareware for OS X. Let's take a look at some of the free word processor programs available for the Mac.
OpenOffice.org
The big kid on the block is no doubt Open Office, or more specifically, OpenOffice.org. When first released for Apple's OS X operating system, OpenOffice.org was still a part of Sun Microsystems. Early OS X releases ran on Apple's X11 system, an implementation of the X Window system. Using X11 "allows" X Window applications to run on OS X. Once developed for Aqua, the real-deal Apple GUI interface for OS X, OpenOffice.org became a real Mac program. I'm sure the X11 version developers deserve kudos for paving the way, but it was a little clunky in comparison to the Aqua versions.
Writer is the word processing program in the OpenOffice.org suite of software. It is a full featured word processor compatible with most popular formats such as Word and Rich Text Format. Although compatibility is quite good, the conversion from one format to another can always present some challenges—especially with complex documents. So while Writer allows working in the supported formats, it is often easier and less problematic to work in its native .odt file format, then save a copy in the final format. In addition to the supported word processor formats, Writer also provides export to PDF directly from the File menu.
NeoOffice
You could say NeoOffice started as a splinter version of OpenOffice.org. According to the NeoOffice website, the original reason for forming their own organization had more to do with differences regarding the licensing. However, NeoOffice claims some speed improvements on the code front as well. NeoOffice also provides some special services for those who donate, subject to the level of the donor's support. NeoOffice can be distributed under the GPL, but read their stipulations to be clear as to what's what.
Bean
Bean does not consider itself to be an everything word processor and spells that out on the Bean website, clarifying Bean to be a rich text editor. Bean also makes no beans about having only partial compatibility with Word files. By keeping the program streamlined and focused on rich text format (rtfd to be precise), Bean is able to provide an attractive environment with some extras. One extra is word count—an important feature if you are writing an article such as this one.
TextEdit
A free word processing application is included with Apple computers running OS X called TextEdit. While relatively simple, TextEdit can perform many word processing tasks, perhaps all that some users need. TextEdit is able to Save As to multiple formats including Microsoft Word variations, RTF, ODT, and PDF. In addition, TextEdit includes spellcheck and grammar check which is sorely lacking in some "other" OEM software includes.
Google Docs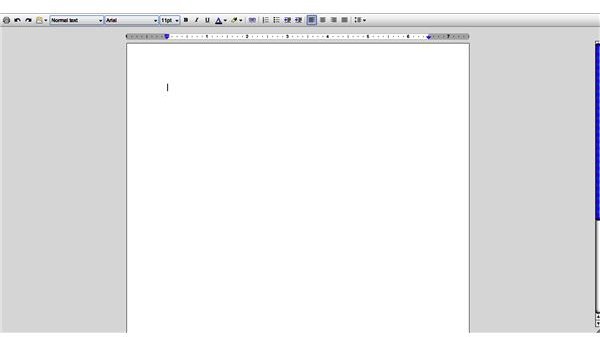 Google's document software, Google Docs is a word processor program that resides in the cloud. While providing performance that rivals desktop programs, your documents are online and accessed through your web browser. So long as you are using a decent Internet connection, Google Documents works very well for many document creation requirments.
One of the main advantages with Google Docs is that your work is accessible wherever the Internet is available, no matter what computer you are using at the time. Therefore, you can work on the same document using a Windows, Mac, or Linux PC without converting it or running into those nasty compatibility issues. All you need do is log into your Google account and resume where you left off.
Google Docs also makes it easy to create an alternate version of your document. Directly from within the Google Docs you can download the new version or send it as an email attachment.
Summary
In summary, there's a nice variety of programs that provide free word processing for Mac. Open source programs, such as OpenOffice.org and NeoOffice, are full featured stand alone programs. TextEdit comes with the Mac. Bean is simple, but has some refinements. Google Documents is a very capable cloud computing approach that's not system specific, but rather works through a web browser. For those who can't settle on a free option, there are reasonably priced programs for purchase including Pages, as part of iWork (Apple), and Microsoft Word for Mac.
References
References:
OpenOffice.org: https://www.openoffice.org/
(screenshot taken by author of OS X OpenOffice.org version 3.3.0)
NeoOffice: https://www.neooffice.org/neojava/en/index.php
Bean: (information and screenshot): https://www.bean-osx.com/Bean.html
Google Documents: https://docs.google.com/demo/edit?id=scABYWQfG9vGI_DkNOqsejJBv&dt=drawing#document
(screenshot taken by author in Google Chrome browser for OS X)
File Info.com: https://www.fileinfo.com/extension/odt
Apple, iWork, OS X, Mac, and Pages are trademarks of Apple, Inc.