Free Options: Open Source Office for Mac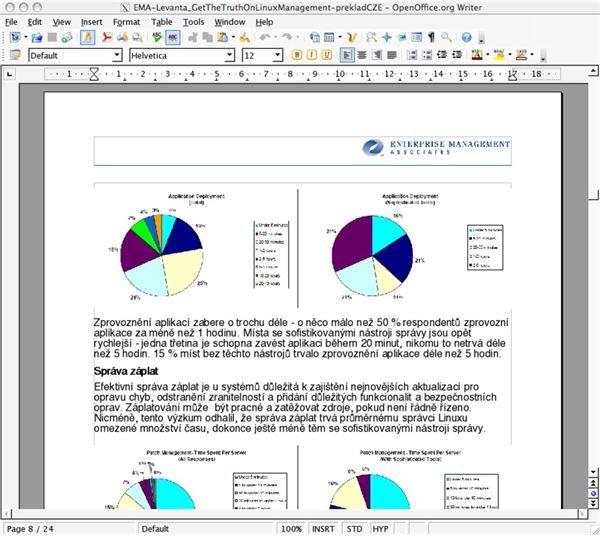 Can I Get Mac Office Software for Free?
One of the most common tasks users perform on any type of desktop or laptop is word processing. Typically found as part of an office suite, word processors usually cost a bit of money, even if bought on their own. The same is true of spreadsheet software and presentation editors.
Such applications usually have quite high research and development costs, which is why they're priced to highly. Additionally they often include features that are specific to business users, again a reason for the high price.
There are various office suites available for Apple Mac computers, such as iWork from Apple or Microsoft Office: Mac from Microsoft. But are there any open source office suites for Macs?
Luckily, yes there are. They're all available for PowerPC and Intel Macs, and are all derived from the daddy of open source office software, OpenOffice.
OpenOffice
OpenOffice is an open source, free office suite featuring a word processor, spreadsheet and presentation editor. Developed over many years by Sun Microsystems, OpenOffice began life as StarOffice and the Sun purchase lead to the source code being released, probably in order to reduce the market share of Microsoft Office. More recently Sun Microsystems has been bought out by Oracle.
The Mac version of OpenOffice offers considerable compatibility with documents composed in other office suites, and has considerable free and paid support (this is where the developers make money on the project) available online.
Head over to openoffice.org/mac to find out more.
LibreOffice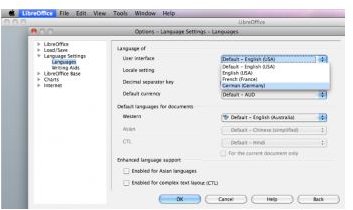 OK, this is where it gets complicated. LibreOffice is an open source, free office suite featuring a word processor, spreadsheet and presentation editor. Sound familiar?
The truth is things are little untidy between LibreOffice and OpenOffice, from which it is forked (a term used to describe a new project based on an old one). Basically, Oracle have been a little reluctant to develop OpenOffice since purchasing Sun, and the result has been the development of a new project, LibreOffice, based on the same open source code but with regular development cycles.
You can download a copy of LibreOffice from www.documentfoundation.org.
NeoOffice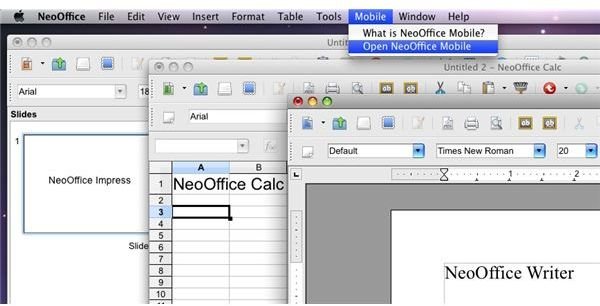 Specifically designed for Mac OS X, NeoOffice is another fork of OpenOffice and like OpenOffice and LibreOffice it features a word processor, spreadsheet, presentation editor, database development application, a graphics application and formula design software.
The main differences between NeoOffice and OpenOffice is that the former is quicker at opening documents and also provides support for saving in Microsoft Open XML formats (e.g. .docx, .xlsx, etc.)
NeoOffice can be downloaded from www.neooffice.org.
Other Free Apps – Word Processors
You might only be looking for a word processor, however, rather than a full-blown office suite. As such there are two very useful applications that you should try.
Bean can be downloaded from bean-osx.com and is a compact and easy to use "rich text editor" with a sensible user interface and all of the features you would expect from a word processor.
AbiWord, available from www.abisource.com, AbiWord is another alternative, designed to be easy to use while offering extensive word processing features. The end product is indistinguishable from documents created in Microsoft Word or Apple iWork.
References
All references via: