Don't Lose Your Music – How to Recover iTunes After a Hard Drive Crash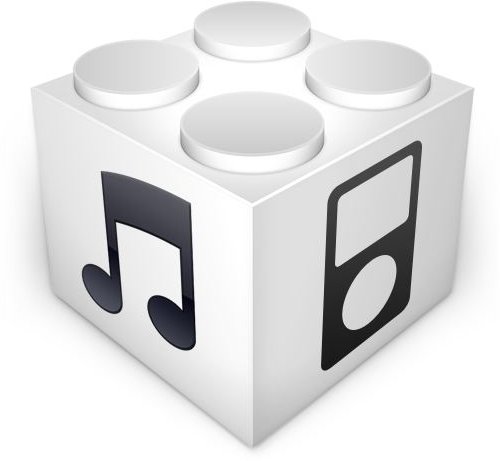 Restore From Backup
If you have made regular backups of your hard drive or iTunes library, you can easily recover iTunes after a hard drive crash from your most recent backup. The exact process varies greatly on the type of backup software you use.
First, connect the external hard drive or insert the media you used to create your backup on. If you used the built in iTunes backup, insert the first disk for your backup. Open the program you performed the original backup with. Follow the prompts in your software to restore any chosen files, including your iTunes library.
The built in iTunes Back Up to Disc feature allows you to quickly recover iTunes after a hard drive crash. After reinstalling iTunes, insert your first backup CD or DVD. When prompted, press Restore to restore your entire iTunes library. If you have multiple disks, insert each one when prompted. Do not try to eject a disk while the restore process is in progress.
Image Credits: Apple.com / Apple Restore File Icon
Restore From Device
First things first, do not open iTunes while trying to recover files from your iPod, iPad or iPhone. Depending on your settings, iTunes may erase all files on your device before you have the chance to recover them.
Instead, you must use third party software. Some is free, while other programs are not. Depending on the size of your library, some programs offer a demo version which can be used to transfer files from your device to iTunes for free.
One popular software for restoring items from your device to iTunes is Sharepod. In order to use Sharepod, you must first install iTunes and authorize it to make changes to your device. You can then close iTunes. Brighthub offers two great tutorials on setting up Sharepod and how to use Sharepod.
Sharepod isn't the only software available. You can also use YamiPod or Senuti. Senuti is not free, but does allow you to transfer up to 1000 items for free during the demo period. There are other alternatives to these programs, but these three offer up some of the easiest ways to transfer files from your device to iTunes on Windows and Mac.
Taking Precautions
Before you find yourself wondering how to recover iTunes after a hard drive crash again, take a few precautions to make the process easier should your computer ever crash again. Either backup your iTunes library to an external hard drive or use the iTunes Back Up to Disc feature to keep a copy of your library on hand at all times. You should perform a new backup or create a new set of disks at least once a month or after a large number of purchases.
To prevent losing any other data on your hard drive, learn how to create a backup for your Mac for free. If you use Windows, there are many free backup programs available as well.
References
Apple - https://support.apple.com/kb/HT1382
Personal Experience – iPod Touch and iTunes on Windows 7